Andrew Cuomo is a lawyer, author, and politician who has served as the Governor of New York twice. He's as American as they come, but his dark features and uncommon surname leave many questioning his ethnicity.
Though born in America, Queens to be exact, Andrew Cuomo has a prominent Italian heritage, and his family tree branches back to both Sicily and the Campania region. He has the typical facial features of an Italian man and can speak Italian — to some degree.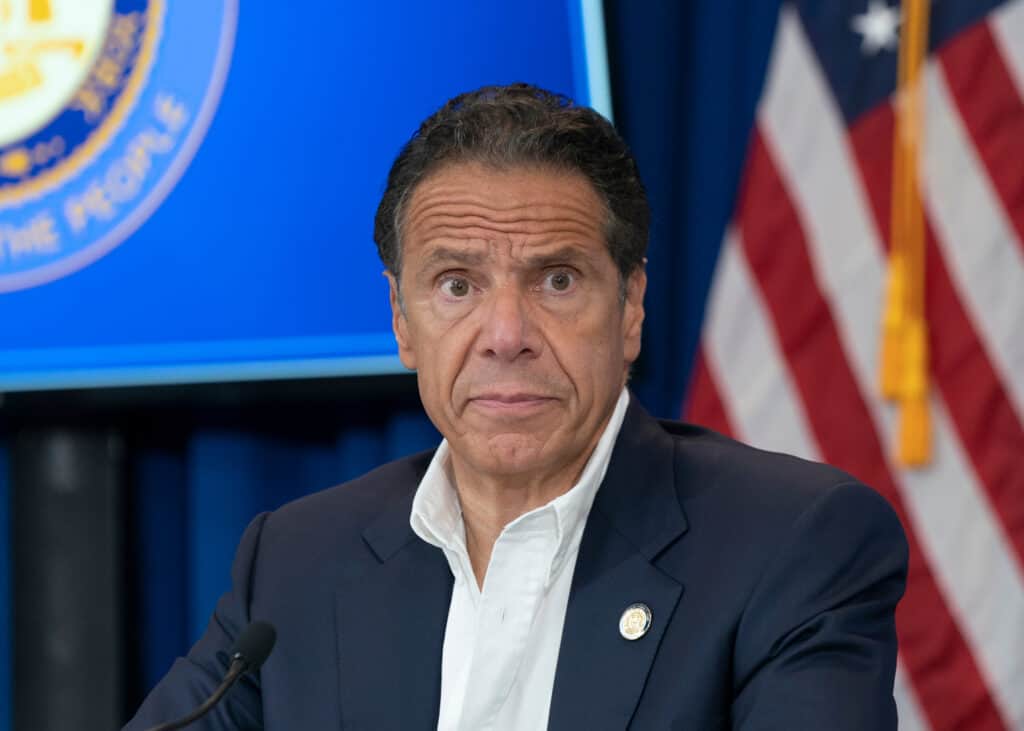 Let's take a closer look at Andrew Cuomo's ethnicity, his family tree, and his upbringing. Plus, if you want to know what he really thinks of being an Italian American in today's day and age, be sure to read this article until the end.
What is Andrew Cuomo's Ethnicity?
Andrew was born in America, as were his parents, but his facial features and 'Cuomo' surname aren't exactly akin to that of the average American. That comes down to the fact that Andrew's ethnicity is Italian.
When you examine the typical facial features of Italian men, Andrew ticks most of the boxes. He has a Roman nose, dark hair, dark eyes, and a darker complexion than that of most Caucasian Americans.
Andrew is not only proud of his ethnicity but protective of it too. Back in 2019, he landed himself in hot water after using a derogative variation of the N-word on live radio to express his points about discrimination against Italian Americans.
He revealed that his father experienced discrimination by saying "They hurt him, they scarred him. Every Italian lives with it. Don't you glorify it, and don't you repeat it."
In closing, Andrew said "It fuels the hate. Italian-Americans are not Mafia. Don't you dare liken my family to the family in The Godfather or The Sopranos."
Andrew Cuomo's Heritage
Andrew was born on 6 December 1957 to parents Matilda Raffa and Mario Cuomo. Both of his parents were of Italian descent and were born to immigrants.
His father Mario was born in a middle-class neighborhood in Queens, New York City, called Briarwood. His mother Matilda was born in New York, New York City, and spent much of her childhood in the Brooklyn neighborhood.
His maternal grandparents Mary and Carmelo "Charles" Raffa were both from Silicily. Other than the fact that they immigrated to the United States within a year of one another, not much is known about them.
On his father's side of the family tree, his grandparents hailed from southern Italy's Campania region. His grandfather, Andrea, was from Nocera Superiore while his grandmother, Immacolata, was born in Tramonti.
Despite spending his entire life in America, Andrew learned how to speak Italian as the family spoke it at home.
While his fluency in the language is still to be determined, a clip of Andrew and his brother Chris bickering in Italian leads us to believe he is a proficient speaker.
Where Did Andrew Cuomo Grow Up?
Andrew was born and raised in Queens, New York City. He grew up with four siblings named Margaret, Maria, Madeline, and Christopher.
He spent his entire childhood living and going to school in the Queens area. He attended the St. Gerard Majella's School and then the Archbishop Molloy High School before heading off to university in the Bronx.
Though he no longer lives in Queens it is a big part of his personality as a person and as a politician. He told The New York Times, "That's where I grew up. I lived in Queens. I went to school in Queens. I worked in Queens. I have a lot of friends there."