Billy Joel was born in the Bronx, New York City, and has been performing since the age of 16 when he joined a British Invasion cover band called the Echoes. He's had a successful solo career since starting out in 1965. Does he still go on tour?
The Piano Man still goes on tour. He was actively touring parts of Europe and the United States before 2020, and then resumed in August 2021. Billy Joel has been on the road since February 2022 touring across North America.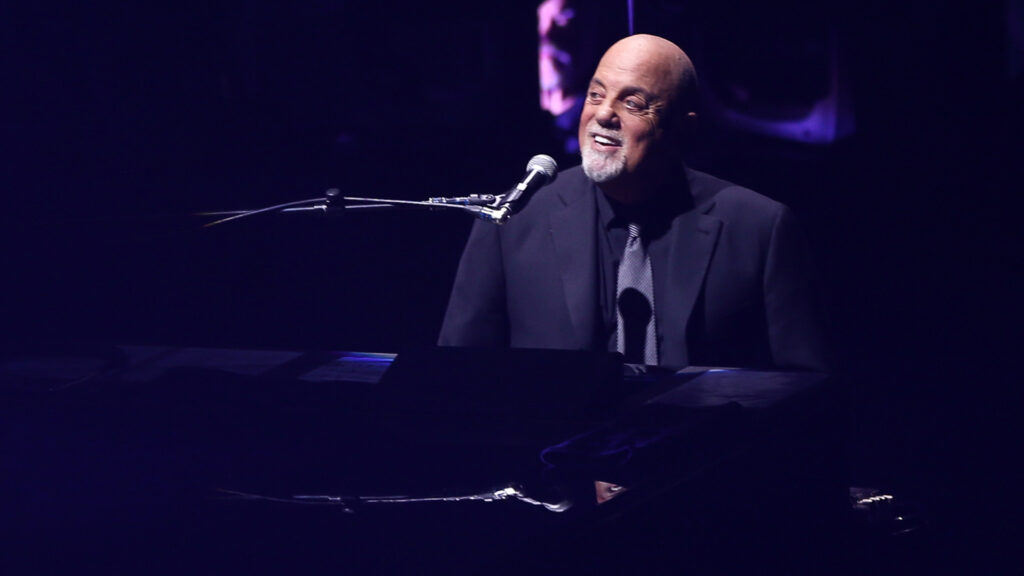 Let's take a glimpse of what it's like to experience the Uptown Girl singer's concerts and learn about him as an artist.
Why is Billy Joel famous?
Joel was featured in CNN's Extraordinary Series where the host, Fareed Zakaria, talked about the singer's achievements and 10-year residency at Madison Square Garden, New York. Although the Grammy winner hasn't released a new rock album in almost 30 years, his fans still flock to his concerts.
To uncover this phenomenon, Zakaria sat down with the legendary musician and discovered that he wrote songs for himself. And although it may sound self-serving, he does it so that he can judge by himself to know whether he's written something good or not.
When he does write something amazing, he is not quite sure how it happens but he gives thanks and feels like he stuck his head into a rarefied atmosphere where it just comes to him and passes through his fingers.
And So It Goes from his album Storm Front (1989) is one of those great songs, according to the composer himself.
What inspired Billy Joel in his songwriting?
A lot of his songs are inspired by historical events like when New York went bankrupt during the 70s which led him to write Miami 2017 with the lyrics:
Seen the lights go out on Broadway
I saw the Empire State laid low
And life went on beyond the palisades
They all bought Cadillacs
And left there long ago
The Long Island native shared that he is also a part of the world aside from being a musician, so he is affected by these events as well.
Which musicians did Billy Joel look up to?
During the time John F. Kennedy was assassinated, America was depressed and the band that took them out of that dark time was The Beatles, who represented youth, vitality, and the future.
He heard them on the radio and it changed his life: "That's why I do what do now." 
He described them as regular, authentic guys who wrote their own songs and played their instruments, and were like a band from the neighborhood—working-class people who made their music and were hugely successful. The 14-year-old Joel wanted to be just like them. 
Does Billy Joel play the piano?
The Honesty singer's classical piano lessons also paid off since he had been training since the age of 4. This paved the way for him to do the kind of music he loves.
Does Billy Joel play at Madison Square Garden?
USA Today wrote about the hitmaker's return to his Madison Square Garden residency in October 2021. It was such a surprising hit for the singer, who welcomed his fans simply by saying, "Good evening, New York! We're back at The Garden!" 
His last tour was in collaboration with Elton John which ended in 2010 due to Joel's double hip replacement surgery. When he got back to performing across the Atlantic, he played less familiar songs that the audience liked.
This made him decide to refresh the set list at his residency at MSG in the Big Apple, claiming that he didn't want to be in auto-pilot and do more obscure songs. His MSG setlist includes several timeless classics such as My Life, Pressure, The Entertainer, Vienna, Don't Ask Me Why, and more.
Joel's been entertaining for 50 years, delighting several generations of loyal fans who make it a point to never take the songs for granted and see him while they still can.