Becoming vegan is a lifestyle choice people make. This choice could be based on several reasons, some of which are: respect for animal life, health concerns, and the influence of a celebrity. If this last bit applies to you and you're trying to style your life as closely as possible to Brad Pitt's, you may be asking- Is Brad Pitt vegan?
Brad Pitt is vegan. Although it is unknown for how long Brad Pitt has been vegan, the actor is a constant feature on curated lists of celebrities who are vegan. Wondering why this hottie is vegan and what he thinks of animals? Keep reading to find out.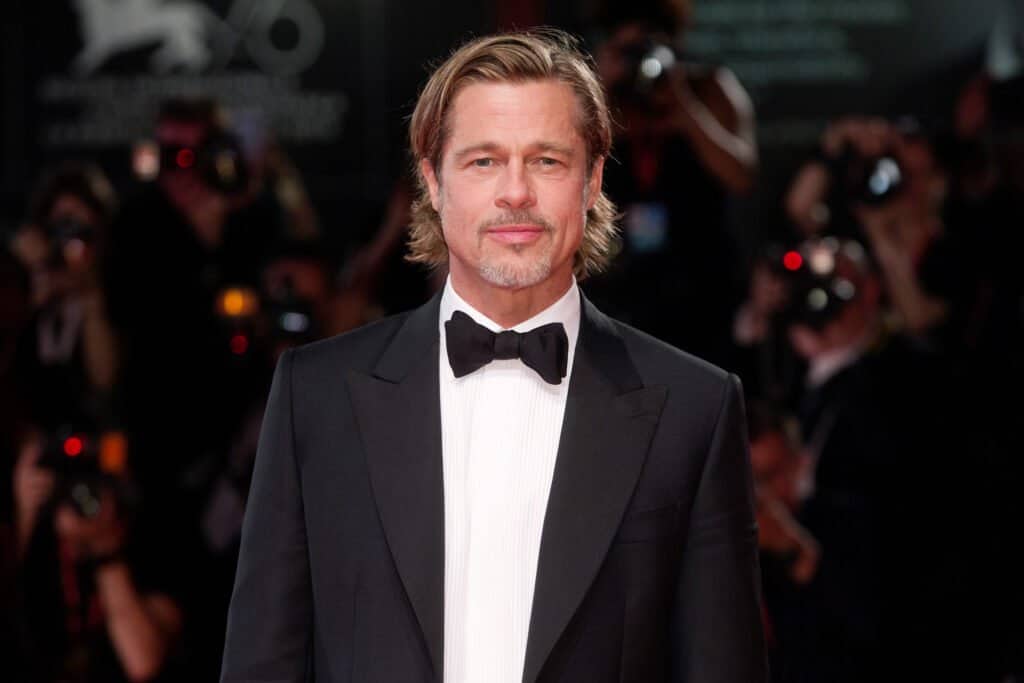 Brad Pitt's Vegan Lifestyle
At the ceremony for the 77th Golden Globe Awards, the Hollywood Foreign Press Association (HFPA) made a last-minute decision to adopt a vegan-based menu, and Brad Pitt was most definitely in support of the decision. The two time People's Sexiest Man Alive who picked up the award for the Best Supporting Actor on the night stated, in respect of the vegan menu, that "I'm all for it. It makes sense, 'cause everyone can eat vegan, but not everyone can eat a steak". The star actor's support of the menu also stems from his trying to avoid perceiving "fish breath" as the clip below confirms.
Brad's support of the vegan menu is not unsurprising as he has been touted as being vegan for a long while now. His veganism stems from his hatred for meat and animal products, support for plant-based nutrient sources, and environmental protection.
The actor's position stems from his belief that animals that are grown for food produce enormous amounts of methane, which is subsequently released into the atmosphere and increases global warming. As such, he has adopted an organic lifestyle and has disavowed all animal products, including dairy.
With such beliefs, it will not be farfetched to imagine that seeing his former wife, Angelina Jolie, and kids eating meat and other animal products would have been annoying and must have caused some friction between the couple. Considering that the couple are divorced, we can bet Brad might not be concerned about Angelina's food choices anymore.
Brad Pitt's Stance On Animal Rights
In addition to being vegan, Brad has been quite vocal about his support of animal rights. In 2015, in a letter to Costco's Chief Executive, Brad made a case against the warehouse retailer's practice of selling eggs from caged hens. He cited muscle and bone trophy as well as animal cruelty as reasons why the retailer should move towards uncaging its egg-producing birds. In his words, "cramming hens into cages for their entire lives constitutes cruelty to animals." He tells the executive that "As you know, these birds producing eggs for your shelves are crammed five or more into cages that are not large enough for even one hen to spread her wings." He further states that "In these cruel cages, the animals' muscles and bones atrophy from years of immobilization. That's why the cages are illegal in most of Europe, and why California banned the cages by an overwhelming vote years ago."
Thus, Brad does not eat animals, and he also advocates for their freedom. The star is quite vocal about animal rights. He does not just sit back and watch others do the talking. He actively speaks up about animal rights. He is one of the few celebrities that openly advocates for animal rights.
It is evident that Brad Pitt knows the things that are important to him and is willing to stand for these things. Whether it is his food choices or his interest in animal welfare, he is certainly one to put his money where his mouth is. For this reason, most of his fans love and appreciate him. He definitely scored an A with his vegan fans who support his stance worldwide.