Chris Hemsworth has that fantastic accent when he plays Thor in the Marvel Cinematic Universe. Is it real though and is he actually an Aussie?
Chris Hemsworth is Australian. He was born in the city of Melbourne which is part of the state of Victoria. Hemsworth first rose to fame on the Australian television show Home and Away before moving to the United States and making it big in Hollywood.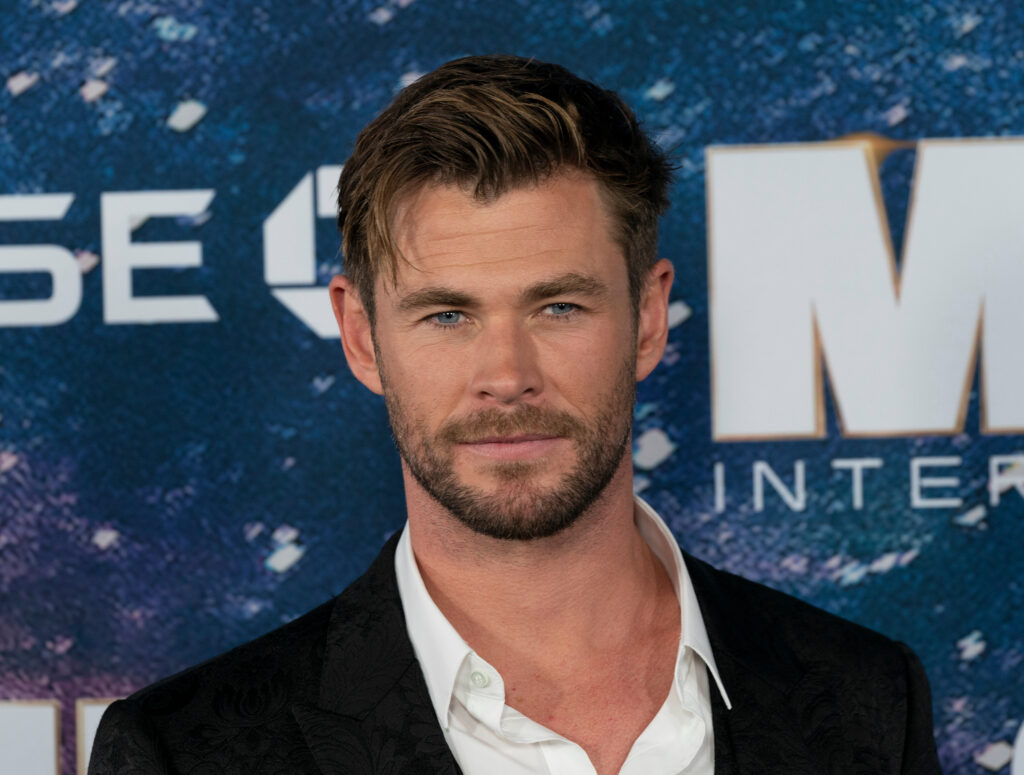 You can read more below about Chris Hemsworth's childhood in Australia and why he moved back there from the United States.
Chris Hemsworth Growing Up in Australia
Chris is the son of Leonie and Craig Hemsworth and was born on August 11, 1983, in Melbourne, Victoria, Australia. His mother was an English teacher while his father worked as a social-services counselor.
They weren't a wealthy family and they moved a lot. Hemsworth has recalled that half of his childhood was spent in Melbourne and the other half in the northern area known as the Outback. The town that they lived in was called Bulman and was a cattle station. It was here that Hemsworth has said some of his fondest memories happened.
On top of living in the Outback, Chris Hemsworth often took part in the outdoorsy energy that is vibrant in Australia. He often went surfing and he played soccer, called football in Australia.
Chris is the middle child among three brothers and both of his siblings are also actors. His older brother, Luke Hemsworth, is most well-known for playing Ashley Stubbs in the HBO series Westworld. His younger brother Liam is probably most famous for playing Gale in The Hunger Games and also as the ex-husband of Miley Cyrus.
Growing up the three brothers were extremely competitive and got into a lot of fights. This is actually fairly common in any household with a lot of siblings. There are bound to be fights and Liam has recalled throwing a knife at Chris when he was only five.
As he grew up, Chris became enamored with acting while Luke went in the opposite direction after starring in the soap opera Neighbours. Luke eventually started a flooring company where both Chris and Liam worked while getting their own acting careers underway.
It was in 2004 when Chris was 21 that he was cast as Kim Hyde on the Australian soap opera called Home and Away. He was in a total of 171 episodes from 2004 to 2007 when he left the show. He had to move to Sydney to film it.
You can watch the below video from Conde Naste Traveler titles 'Chris Hemsworth Gets Tested on How Australian He Is'. To be honest, we didn't expect some of the answers he gives.
In 2010, Chris Hemsworth made the move to Los Angeles in the United States to pursue a Hollywood acting career. He appeared in some smaller roles and, only a year after moving, Hemsworth was cast to play Thor in the Marvel Cinematic Universe.
However, his home country of Australia remained close to his heart.
Chris Hemsworth Moved Back to Australia
In 2015 after only five years in the United States, Chris Hemsworth decided to move back to Australia. He took his wife and actress Elsa Pataky and their three children with him and the family moved to Byron Bay, a coastal town in New South Wales.
Hemsworth and his wife Elsa made the move because they felt their Hollywood life had become too overwhelming and they had lost perspective. He has said that the move has been very beneficial for his family because "The weather is fantastic, and we're very hidden away."
A year after moving back to the country, Hemsworth became the global ambassador for Tourism Australia and their "Come Live Our Philausophy" campaign.
For the campaign, Hemsworth said that "The natural beauty of Australia always surprises me, from the Red Centre and Uluru's desert landscapes to the gorges and remote waterholes of the Kimberley to vibrant islands like Hayman Island where you have crystal-clear water and white sand beaches."
This move has been beneficial for Hemsworth and Tourism Australia because it has brought in more tourism and film industry business to the country. For Hemsworth, it has meant being able to explore areas of his home country he has never been to and sharing all of it with his family.
And, Chris Hemsworth still has a favorite city in his home country, it's his hometown of Melbourne.