Chris Hemsworth is most well-known for his role as Thor in Marvel's franchise, starred in over six Marvel movies. Yet, one question remains unanswered, what cologne does this well-adored actor wear?
Christ Hemsworth has been shown to publicly wear Hugo Boss Bottled fragrance. With a fruity top note, a warm spicy heart, and base notes of sandalwood, vetiver, and cedar, Hemsworth surely must smell great.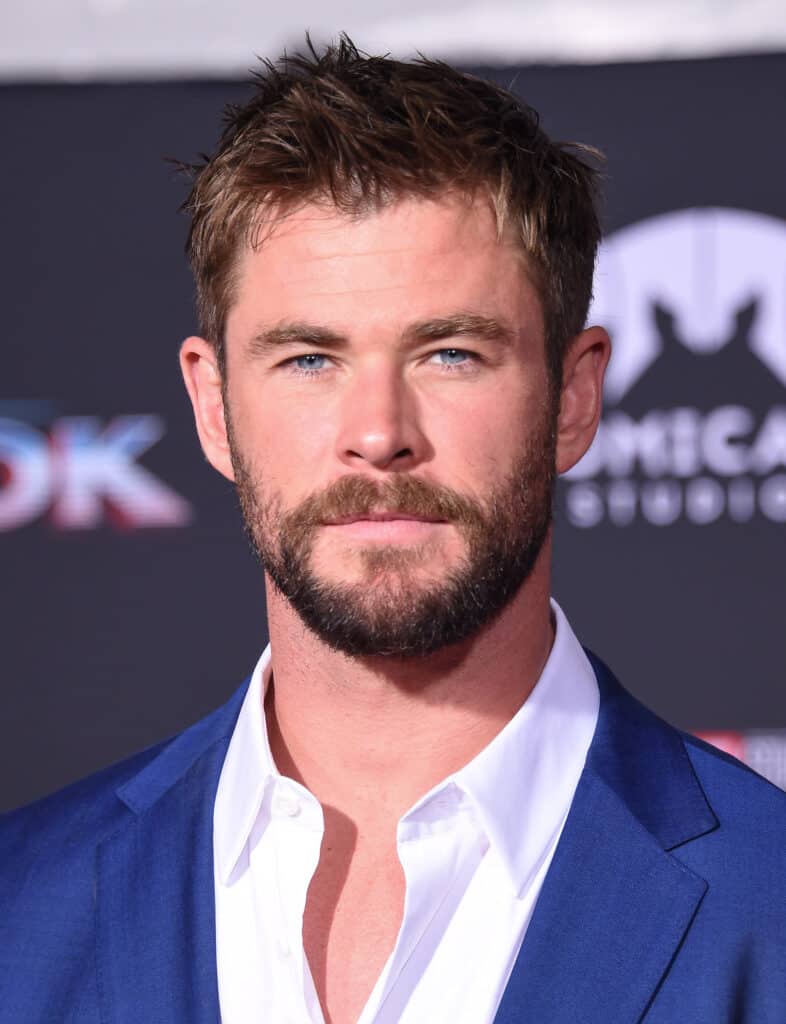 Carry on reading to find out more about Hemsworth's favored fragrance, and the darker side of the fragrance company's history…
Hemsworth's go-to cologne: Hugo Boss Bottled
Hemsworth is featured on Hugo Boss' official website, depicted as the Man of Today. According to their official website, Hemsworth is "the embodiment of the Boss Bottled fragrance".
Hemsworth notes that "It's one thing to say you're going to do something, but to back it up and do it is a whole other thing. It's an attitude that my parents bestowed upon me and an approach I hope to instill in my kids as well".
It is this particular mindset that Hemsworth follows that captures Hugo Boss' fragrances for men.
According to Hugo Boss, their Bottled collection captures Hemsworth's perspective in life, "a scent that inspires men to show the world who they are through their actions, and the values by which they live their lives.".
The Hugo Boss Bottled captures the ideal "confident and contemporary" man.
According to Hugo Boss' official website, the Bottled Collection features "Vibrant with fresh and sensuous notes… with a fresh and fruity top note, the warm, spicy-floral heart is dominated by geraniums and seasoned with just a dab of clove. The base note is decidedly male, a vibrating harmony of sandalwood, cedar, and vetiver."
It clear that Hemsworth doesn't only look great but must also smell great. It is particularly the bass notes of this fragrance that capture Hemsworth's persona, a manly man. Is it likely that he wears Hugo Boss' Bottled collection on set as Thor? Surely this helps him get into character.
Then again, it is unclear whether otherworldly superhero's like Thor would need to smell great when fighting against evil… My guess is that it may help, nonetheless.
Despite Hugo Boss being renowned for its high-quality menswear, including suits and accessories, as well as its well-established fragrance collection, there is a darker side of the German-based company that is less known about. Read on to find out more.
Hugo Boss' Darker Side
Hugo Boss is a German-based luxury fashion firm, selling high-quality suits, footwear, and fragrance. It was founded by Hugo Boss in 1924. The company originally made general-purpose clothing.
However, not many people know that the high-end company produced and sold Nazi uniforms during the rise of the Nazi Party in the 1930s.
One of Hugo Boss' first and largest contracts for the Nazi Party was to produce the well-recognized brown shirts for the Nazi Party.
Despite Hugo Boss claiming that producing clothes for the Nazi party was only for economic justifications. According to economic historian author Roman Koester, "It is clear that Hugo F Boss did not only join the party because it led to contracts for uniform production, but also because he was a follower of National Socialism".
Saying this, the financial incentive for Hugo Boss must have been rather strong. According to some sources, the company's sales rose from around 38,260 Reichsmark (around 26,000 US dollars in 1932) to 3,300,000 RM in 1941.
Most disconcertingly, according to some sources, the factory producing Nazi Uniforms, including those worn by Hitler Youth and SS officers were manufactured by 140 Polish and 40 French forced workers, living in abhorrent living conditions.
After Germany lost Second World War in 1945, Hugo Boss' company was fined $70,000, and passed away in 1948. Despite their dark past, Hugo Boss is still around today, under a different company with no links to the family.
"It is quite frustrating, but on the other hand the decision was made to continue with the name," Kettenbach told Deutsche Welle. "It's necessary to confront the past. It was our desire to conduct an objective study in order to show what happened at that time and express our regret. But today we are a different company and we want to nurture an image distinct from the past."
Hugo Boss has come a long way since their involvement in the Nazi Party during World War Two.
It is clear that Hugo Boss' company regrets its dark history, and has moved on a long way since.