Famous American film producer, director, and actor, Clint Eastwood has been rumored to have passed away. In June 2017, a Facebook page posted Clint with a caption indicating that he had passed. Is Clint Eastwood still alive and how old is he?
The legendary actor is not dead, contrary to rumors spreading across the internet. Clint Eastwood is presently still alive and healthy. He turned 92 years old in May 2022.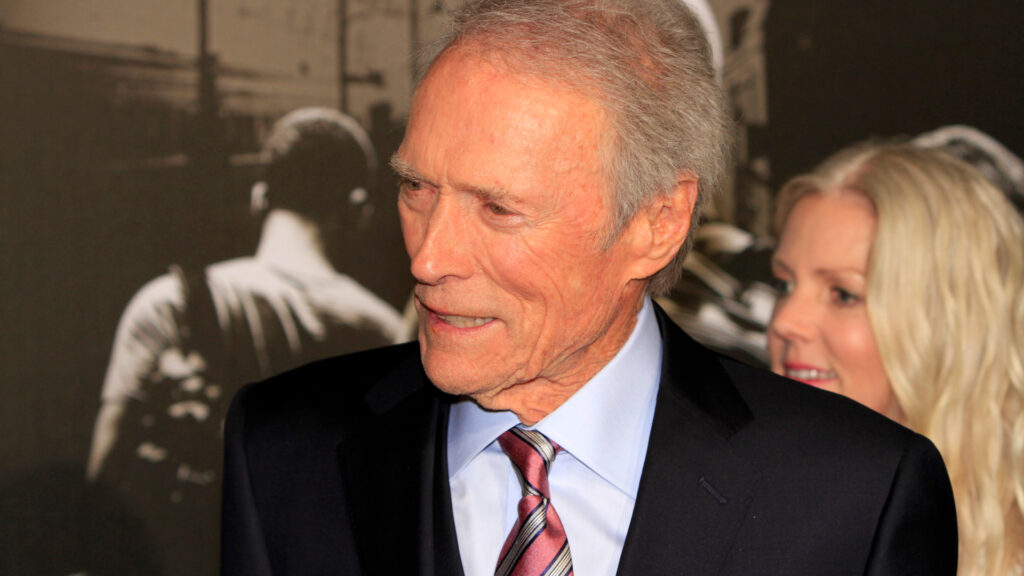 Another fake post concerning his death came out in 2019 with an article going viral claiming that Clint had died while shooting a commercial. Again, it was/is incorrect. What could be Clint Eastwood's health secrets if any? And what is he up to these days? Read on to find what we have gathered.
How old is Clint Eastwood?
Born in May 31, 1930, Clint Eastwood turned ninety-two in 2022. He was born in San Francisco, California but grew up in Piedmont, a city almost eleven miles away from his birthplace.
How does Clint Eastwood stay healthy?
The knowledge of his well-being and existence is refreshing. At age 92, Clint Eastwood is as healthy as ever, thanks to his dedication to healthy eating, regular exercise, proper rest and meditation.
Diet
The legendary film titan is said to keep a strict healthy diet consisting of fish, vegetables, fruits, and pasta. He takes supplements as well, with an emphasis on antioxidants. He stays away from sugar, fat and red meat, and dairy.
Exercise
He may no longer be lifting as much now in his nineties, but Clint Eastwood is known to be a fan of weightlifting throughout his life. He would follow a daily one-hour workout routine, seven days a week, with each day having a body part focus. He has a home gym and another in his Malpaso Productions office. When shooting on location, he makes sure to find a nearby fitness center where he could keep the routine up.
The former Carmel mayor is so passionate about health and fitness that he played an important role bringing weight equipment to the gym at Carmel Youth Center. 
Rest and Meditation
Clint Eastwood may value strenuous physical activity, but he equally puts a premium on getting quality rest. The four-time Oscar winner would make sure to get plenty of sleep to balance out his dynamic work life. If he would sleep at 6am, he'd get up at 3pm, clocking in 9 hours of zzz's.
Clint Eastwood has been known by fans and the general public for his talented acting skills, but many don't know that he practices transcendental meditation.
Most people who are into deep introspection and meditation like Clint most likely have a muse or leader whose footsteps they follow. In this case, Eastwood is a devotee of deceased Maharishi Mahesh Yogi, who was well known for practicing TM (Transcendental Meditation).
In an interview with GQ, Eastwood spoke about how he tries to work out adding meditation to his busy movie shooting sessions and that he becomes "religious" when it comes to it. He said, "I believe in whatever self-help you can give yourself." Eastwood also disclosed that he attempts to meditate "twice a day."
In 2011, Eastwood documented a video for David Lynch Organization which was inaugurated by director David Lynch. Eastwood used it to teach transcendental meditation to school children. He had said in the video, "I've been using it for almost forty years now and I think it's a great tool for anyone to have, and to be able to utilize as a tool for stress."
He added: "I think that it is a great system to use in life in general – otherwise why would I have been doing it all these years? Almost half of my life."
According to WebMD's article on Transcendental Meditation, some studies have confirmed that regular meditation practice does help in reducing pain, anxiety, and even lower blood pressure.
Why did Clint Eastwood choose to religiously follow a healthy lifestyle considering the excesses that living in Hollywood provides? One huge factor in his decision may have been his father's early death in his 60s due to a heart attack.
Although he's never really openly talked about it, his father's passing was a big blow to Eastwood. His fathered died in 1970 when Clint had just turned forty years old.
Clint Eastwood is alive and well at ninety two years old. He still enjoys golf as a sport and appreciates the long walks that come with it. Not only is he a beacon of professional greatness, he is also a shining example of longevity and quality of life.