This fan-favorite comedian, actor, and singer is extremely successful in the United States as well as worldwide. Could his success as a comic and in his movies have made him a billionaire?
Eddie Murphy is not a billionaire. He is a multimillionaire, and while he found most of his success through his roles in movies and as a comedian, he has also been a celebrated singer throughout his career.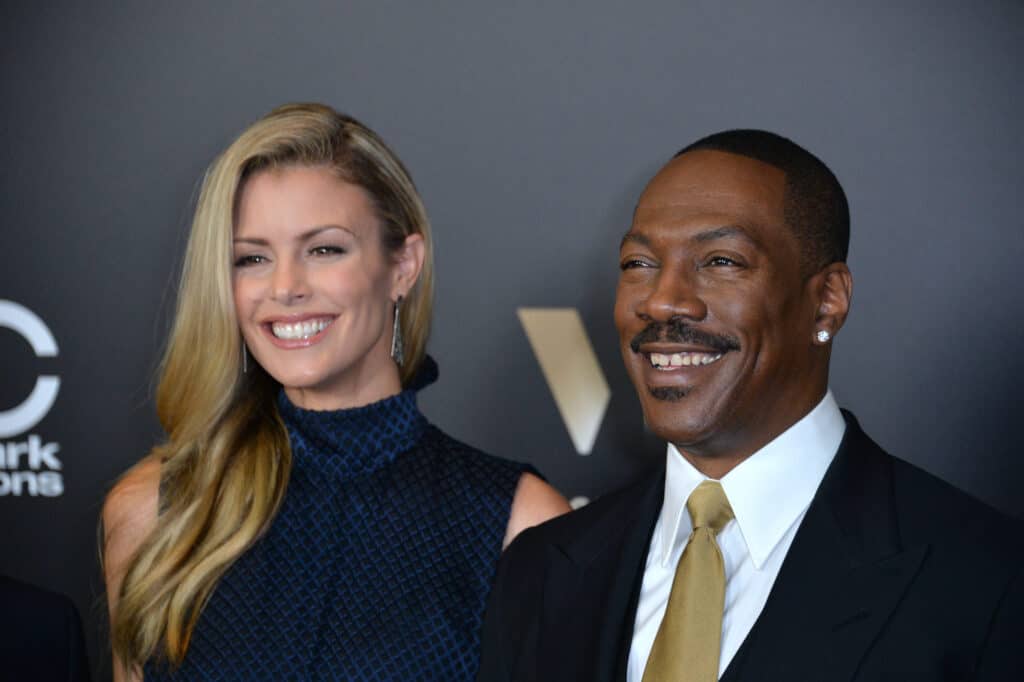 Read on to find out more about Eddie Murphy's commercial success, as well as his journey to becoming famous.
A Multimillion-Dollar Business
Being a comedian and actor, if you're talented enough, comes with great reward. Eddie Murphy has gained a total net worth of 200 million dollars, and throughout the 80s, 90s, and early 2000s, Murphy has been one of the highest-paid actors in the world.
He often earns about $20 million for every movie he does, so Murphy has easily earned over $300 million throughout his career, from salaries as well as royalty payments.
Murphy is also the sixth-highest grossing actor in film history, above Johnny Depp and Tom Cruise. His films have grossed over $3.8 billion in the United States and Canada and reached over $6.7 billion in the worldwide box office.
While Murphy himself is not a billionaire, he makes films that earn billions of dollars. This profit is split between him, the producers as well as everyone else who put work into making the film, film distributors, and more.
His network places him as a higher-paid entertainer than Bill Murray or Dan Aykroyd, up with actors like Ashton Kutcher or Demi Moore. So how did Murphy get into show business in the first place?
Murphy's Background and Early Career
As a child, Murphy was known for his imitations of various actors and developed many different characters that he later used in his career. Before even that, his father, Charles Murphy, was an amateur comedian and actor on top of being a transit police officer, which may have been a part of what inspired Murphy to pursue a career in entertainment.
When Murphy was eight years old, he had his first impromptu performance while taking the public bus home imitating his version of the people they passed. "People would start getting off the bus, and as they would get off, they would look back at me, clapping," he remembered.
He decided he was going to be famous by the time he was 12, doing different voices in his school's cafeteria, but he didn't decide to become a comedian until he was 15, when he heard the third album of Richard Pryor, one of the most influential stand-up comedians of all time.
Murphy marks the start of his career as 1976, when he performed in a youth talent show, performing "Let's Stay Together" in an Al Greene impersonation. For the next two years, he played the clubs within walking distance intending to become famous at 18 years old.
"I remember when I turned 18, comics saying, 'Hey man, I thought you were going to get famous when you're 18.' Then I got 'Saturday Night Live,'" he recalled. He was 19 at the time and quickly became a fan-favorite.
He was known for his comfort in the spotlight and on-stage presence, standing out with his charismatic impressions of others. "Eddie's the single most important performer in the history of the show," Dick Ebersol, who helped develop the show in the 1970s, said of Murphy. "He literally saved the show."
Fans agree that Murphy's time on SNL was one of the best periods that the show went through, tweeting posts like this one with the hashtag #ThatWasHilariousAF or this one, which ranks him as the top cast member ever to be on the show.
Watch the YouTube video below to see Murphy's monologue during his return to SNL after 35 years.