Floyd Mayweather is a retired boxing champion whose career saw him achieve 50 wins and 0 losses. Yet despite being known as one of the highest-paid athletes according to Forbes, the question remains whether Floyd Mayweather is a millionaire or a billionaire.
According to business publications such as Forbes and Business Insider, Floyd Mayweather is not a billionaire, as his wealth is said to amount to approximately $285 Million. Mayweather himself however remains adamant that he is in fact a billionaire and has proclaimed so publicly on multiple occasions in the past.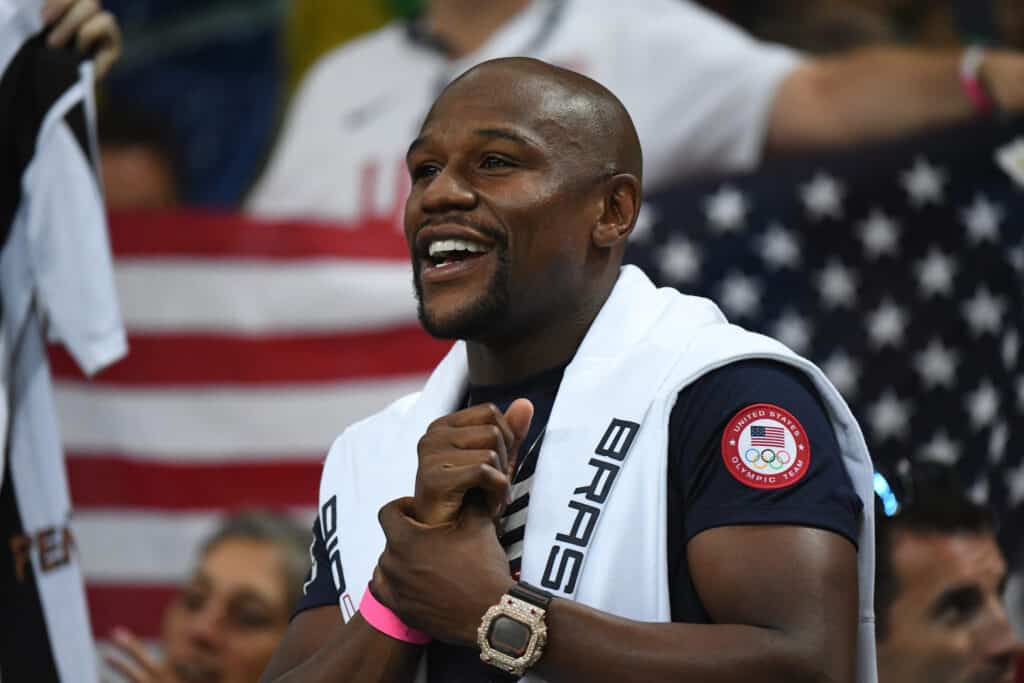 Read more to find out how Floyd Mayweather accumulated his wealth over his exceptionally successful career and whether there is a chance that he will become a billionaire in the future.
Boxing Champion
Floyd Mayweather's boxing career has been marked by his successful winning streak, which saw him score 50 wins and 0 losses.
Mayweather became known as being a popular 'pay per view' attraction in the boxing world, with Business Insider estimating that he gained around $500.000 in prize money for every fight.
Mayweather has been featured in Forbes magazine's 'highest paid athletes list' every year since 2012. Next to fellow top athletes such as Tiger Woods and Michael Jordan, he counts as one of the richest athletes on the planet.
Yet, despite the fact that his wealth has been widely recognized and even gained him the nickname Floyd 'Money' Mayweather, there doesn't exist exact consensus on how much money the boxer actually has.
Forbes cites Mayweather's overall wealth as approximating $285 million.
In stark contrast to that, the website 'Celebrity Net Worth' argues that 'Floyd makes between $150 to $300 million' in a single year when he is fighting.
Even more contrastingly, Business Insider speculated that over the course of his career, Mayweather has earned around $700 million.
One can also consider Mayweather's earnings outside of boxing, such as 'Mayweather Productions', a company he founded that promotes boxing fights.
According to Forbes, his role in this company as a promoter has significantly contributed to his wealth.
Similarly, Forbes wrote that when Mayweather returned to boxing for a one-off fight in 2017 against Conor McGregor, that fight generated 'more than $550 million in revenue, with Money Mayweather earning $275 million.'
Looking at these conflicting numbers that circulate around Mayweather's fortune suggests that there isn't really an uniform opinion when it comes to how much exactly Mayweather is worth.
Billionaire Status
While Mayweather can certainly be called a millionaire, he himself has long been unhappy with this description. 'Money' Mayweather has been adamant that he is a billionaire, and has affirmed so publicly on multiple occasions.
For example, only weeks after his knockout-win over McGregor in 2017, Mayweather was heard shouting 'I already made a billion dollars' when leaving a LA nightclub, before adding 'That was easy!'
Justifying his alleged billionaire status, Business Insider revealed that beside his boxing career, Mayweather is also the owner of 'Girl Collection', a Las Vegas strip-club.
He also owns a sizeable property portfolio in cities such as Los Angeles and New York.
Speaking to Business Insider, Leonard Ellerbe, the CEO of Mayweather Productions repeatedly affirmed that Mayweather has made $1billion in prize money during his career in boxing.
What is more, the executive added that Mayweather now seeks 'to make another billion dollars in a post-fighting career through real-estate investments.'
Looking at these conflicting statements only leaves us to wonder about Mayweather's millionaire or billionaire status.
And while it is unknown how much exactly 'Money' Mayweather is worth, one can definitely rest on the fact that he remains one of the wealthiest and most successful athletes of all times, regardless of being a billionaire or not.