Jack Black played a Mexican wrestler in the 2006 film Nacho Libre. Is he actually Mexican though?
Jack Black is not Mexican. He is American and was born to two satellite engineers. His mother is Jewish and his father converted to the religion which meant that Black was raised under the Jewish faith. The character he played in Nacho Libre was loosely based on the Mexican priest wrestler Fray Tormenta aka Friar Storm.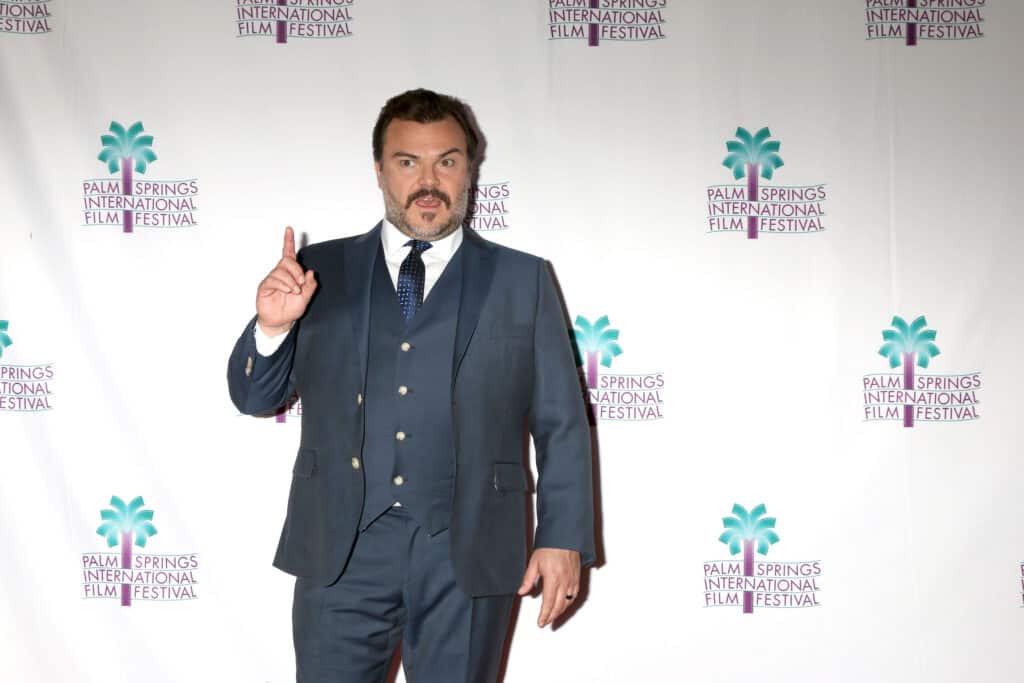 You can read more below about Jack Black's family, the story of Friar Storm, and the making of Nacho Libre.
Jack Black Is the Son of a Famous Engineer
Jack Black was born Thomas Jacob Black on August 28, 1969, to Thomas William Black and Judith Love Cohen. His dad and mom were both satellite engineers.
In fact, his mother was actually a very prolific electrical engineer throughout her career. She worked on the Minuteman missile, the Abort-Guidance System in the Lunar Excursion Module for the Apollo space program, the Tracking Data and Relay Satellite System, and the Hubble Space Telescope.
Judy said that the highlight of her career was working on the Abort-Guidance system that went into the space shuttle Apollo 13. It was this system that she helped to create that safely guided the astronauts of Apollo 13 home.
When Jack Black's mother retired from Engineering, she founded a children's book publishing company called Cascade Pass that published her books. The books encouraged young women to pursue careers in engineering.
As for Black's father, well not much is known about him. Thomas William Black is also an engineer and when he married Judith Cohen, he converted to her faith in Judaism.
Both of his parents fought constantly and they divorced when Jack was only ten years old. Apparently, Jack Black's father moved out of the country and started a new family.
One thing is clear about his parents though, neither of them is Mexican.
Friar Storm the IRL Nacho Libre
As stated above, Jack Black's movie about a professional Mexican wrestler named Nacho Libre is actually based on a real life Lucha libre wrestler named Fray Tormenta. Fray Tormenta translated from Spanish to English means Friar Storm.
Fray Tormenta's real name is Sergio Gutiérrez Benítez and he is from San Agustín Metzquititlán, Hidalgo, Mexico. In his early 20s, Gutiérrez was an alcoholic and drug addict before he found his faith in the Catholic church.
He became a priest within the Piarists Order and he traveled the world teaching Catholic philosophies. This was until he became a priest of the Diocese of Texcoco. Texcoco is a town outside of Mexico City.
It was in Texcoco that Tormenta founded an orphanage in the small town. He had hoped that his superiors within the church would fund an orphanage to help children on the streets of Mexico City, but they refused.
This led to Gutiérrez entering into the world of Lucha libre as Fray Tormenta so that he could fund the orphanage on his own. In an interview with The Guardian, Gutiérrez said that when his cover was blown by a fellow Lucha Libre it outraged the local Bishop but led to his fame.
You can watch Fray Tormenta making a guest wrestling appearance in 2013 in the below video. You can watch the full video to see the crazy antics that Lucha libre is famous for.
He goes on to say "Thanks to God and to Lucha libre my orphanage has produced three doctors, two accountants, 20 computer technicians, seven lawyers, one priest, and 16 teachers."
Jack Black Makes Nacho Libre
It was in 2006 that Jack Black's film Nacho Libre came out in theatres. The film followed Black's character who is a monk and cook at a Catholic monastery in Mexico that dreams of becoming a Lucha libre, a professional Mexican wrestler.
Similar to Fray Tormenta, Jack Black's character moonlights as a Lucha libre to earn money to support an orphanage. This is about where the similarities between his character Igancio, known as Nacho, and Fray Tormenta ends.
Nacho grew up at the orphanage and that was his motivation for wrestling to earn money to support the orphans.
The script for the film was written by the creator of Napoleon Dynamite, Jared Hess, who had found out about the Mexican Priest wrestler and decided to write a film about it. Black told interviewers at Indie London that originally he didn't think he could do the role, but after watching old lucho libre films, he was totally down to make the movie.