The world of politics can be a tricky and treacherous one, where true and trusted allies become rarer and rarer, one where a solid and dependable companion can be the difference between success and failure. It has been said that behind every great man, there's a great woman, and while it doesn't always necessarily hold true, in the case of Joe Biden he would be the first to agree that the statement is as accurate as could be.
Joe Biden is married to Jill Biden, whom he met in 1975. Seemingly infinitely durable, their marriage has lasted decades, with Jill proving to be a constant pillar of support for her husband throughout his political career.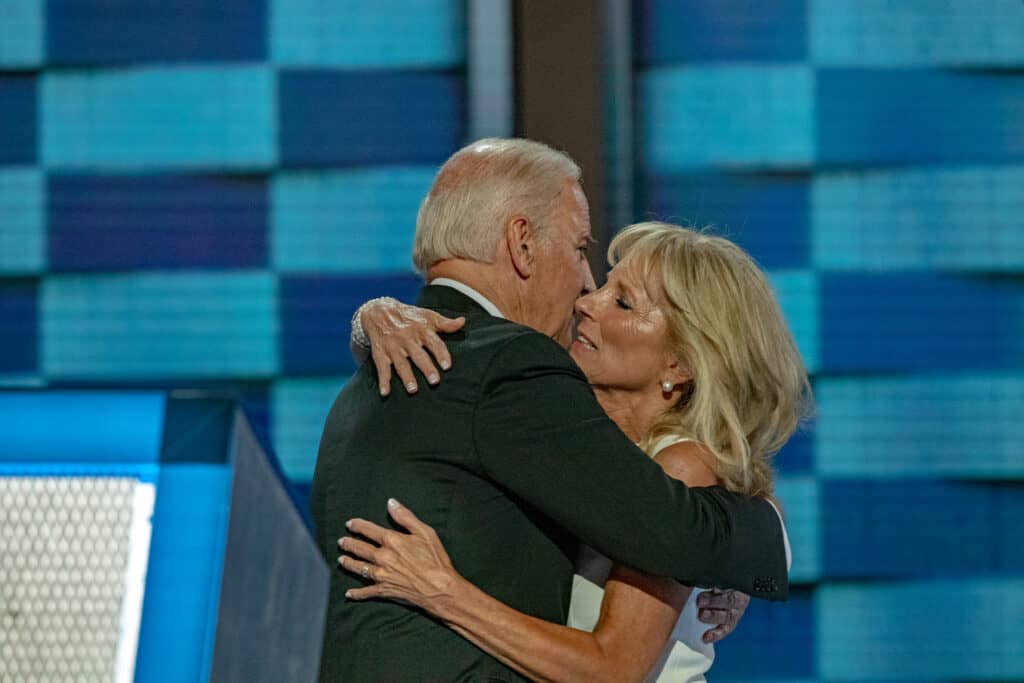 If you followed Biden's campaign for the presidency, then it's likely that you are already familiar with Jill even if you didn't realize it, especially now considering her status as the First Lady. What you might not have known, however, is that Jill was not Biden's first wife.
Biden's First Wife
It's impossible on a first impression to be able to truly know just how plagued by hardship and adversity someone's life is. That's amplified in the case of a public figure such as a politician, an occupation in which a mask of polite professionalism and courteousness must be maintained at all times.
You're possibly already familiar with one piece of misfortune that Biden has suffered, the tragic loss of his son Beau. Another chapter of Biden's life equally as steeped in misery was his first marriage, where a tractor-trailer took not only his wife's life but his daughter's too.
If we could rewind time by a little over half a decade before the accident, we could have seen a summer romance blossoming between the pair. Biden, a student at the University of Delaware, the other was Neilia Hunter, from Syracuse University.
Despite the distance between the two, and the different universities they were attending, the pair managed to move heaven and earth to be together. It wasn't the only battle they faced in the way of their relationship, as Neilia's parents had some reservations about marrying someone of Biden's Roman Catholic denomination.
The accident took place in 1972, just 6 years after the two had become married. In that space of time, they had already had three children, Beau, Hunter, and Naomi. With the losses of Beau later in life and the loss of Naomi in the accident, Hunter remains the sole surviving child of the marriage.
With the wrong people around him, we may never have seen much more of Biden on the political landscape, as his natural instinct was to put his career aspirations on hold to attend to his grief and the fact he had become a single father overnight.
Joe and Jill
Even with all the circumstances that were against him, Joe carried on the best that he could, shouldering the burden of a broken family and a high-stress career. Although it went understandably slow at first, Biden eventually began to successfully manage the two, and before long, just three years after the catastrophic events that had taken place, Biden met his future wife Jill Jacobs.
Although he wouldn't know it yet, Jill would come to be the fuel that Biden needed to find purpose in life and a sense of reinvigorated passion for his political desires. Things started out fairly normally, with what has been described by Jill as a kind of blind date.
At the outset of the date, it wasn't even necessarily Jill's intention to see Biden again afterward, only agreeing on an impulse but not holding out much hope for the pair to have any chemistry together.
By the end of the evening, however, she already knew. Her instinct couldn't have been more accurate, as the two have had an iron-clad marriage since they tied the knot in 1977 at the United Nations Chapel in New York.
Now, decades later, the two are still going as strong as ever, with Jill providing so much more to Biden than simple companionship. The woman that gave him back his fire and his spark, Biden's affection for Jill is palpable whenever they are on camera together, showcasing a connection that looks to be near-unbreakable.