In the early 2000s, the Jonas Brothers made many young ladies fall head over heels in love with them and their music. The group experienced a lot of commercial success and garnered millions of followers. One of the group members, Joe Jonas, was popular amongst the ladies, and some fantasized about a life with him.
Joe Jonas is married to Sophie Turner, the Game of Thrones star.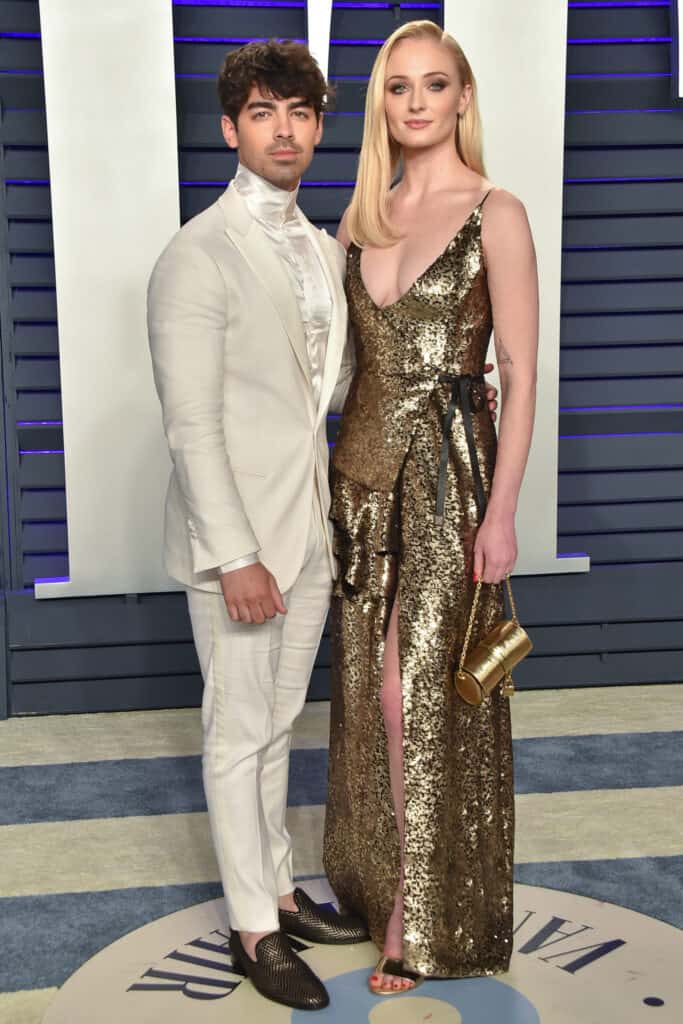 The couple got married in 2019, and here's a timeline of their relationship.
Who is Joe Jonas?
Joe Jonas was born in Casa Grande on August 15, 1989. His father was a musician, record producer, and minister at Assemblies of God church. The singer's mother was a sign language teacher, and he had three brothers.
Alongside his brothers, Kevin and Nick, Joe recorded a song in 2005 and shared it online. The president of Columbia Records at the time heard the song and decided to sign them as a group.
Not long after, the group started making waves and topping the Billboard charts with their music.
The Jonas Brothers also got their own Disney Show in 2009, Camp Rock, and acted alongside female musician Demi Lovato.
When did Joe Jonas get married?
Joe Jonas was known for being a heartbreaker because being the lead singer of a boy band comes with so much attention. He dated many A-list celebrities but eventually settled with one, to fans' surprise.
Joe Jonas met Sophie Turner in 2017 in the cutest way. Before they met, their friends tried to link them up, but it seemed like an impossible situation. However, he took the first step and slid into her Instagram DM.
They started chatting for weeks and eventually decided to meet up. The couple decided to meet up in a bar in London.
Sophie Turner had reservations about the meeting as she feared that she was being catfished. She also expected the Jonas Brothers' lead singer to show up with an entourage. But to her greatest surprise, he came alone while she went with an entourage of guys who played rugby.
They spent hours talking during their first meeting, and it felt magical.
However, they kept their relationship private although they were seen in public together a lot. At some point, Joe and Sophie adopted a puppy together. But the highlight of their relationship for fans was when they had a secret wedding a day before showing up at an award show.
The couple had two different weddings within the same year (2019) and continued to keep their relationship and private matters a secret.
Who is Joe Jonas' wife?
Sophie Turner has been gracing our screens since she was 14 years old. She joined the Playbox Theatre Company when she was three years old and remained there even when she was already in her twenties. Before she starred in Game of Thrones, she featured in school plays and already had acting talent.
When she was 13, her drama teacher encouraged her to audition for the role of Sansa Stark. Sophie Turner admitted that she was up against people whom she felt were more qualified than her for the part. However, the actress didn't let that derail her as she brought her A-game to the audition.
Sophie Turner said that she suspects she got the role because she had a large number of followers on social media compared to her opponent. So she got the part and shooting for the series started when she was 14.
During that time, she had a tutor on set and smashed her GSCE exams with 5 A's and 4 B's
Does Joe Jonas have kids?
Joe Jonas and Sophie Turner managed to keep everything about their relationship private such that even when his wife got pregnant, fans didn't know early. On July 22, 2020, during a global pandemic, Sophie Turner gave birth to her first child, Willa Jonas.
The news of the baby's entrance to the world came months after in one of Sophie Turner's Instagram posts.
Who is Joe Jonas' ex?
Before Joe Jonas got married to Sophie Turner, he dated many women, including celebrities. When he was younger, he dated Demi Lovato after they co-starred in a Disney series, Camp Rock.
His first known girlfriend was AJ Michalka, also a Disney Star. According to her, the singer was her first kiss, and she suspected she was his too.
After AJ, he dated Taylor Swift for three months in 2008. Before meeting his would-be wife, some other people he dated include Camilla Belle, Ashley Greene, Blanda Eggenschwiler, and Gigi Hadid.