Lisa Vanderpump is a British television personality, author, actress, and restaurateur who rose to fame by appearing on Bravo's 'The Real Housewives of Beverly Hills' followed by 'Vanderpump Rules'. With public fueds and falling outs, her social life is notoriously messy, but can the same be said for her love life?
Lisa Vanderpump is still happily married to her husband of more than three decades, Ken Todd. In addition to many years of happy memories, the happy couple share two children, eight dogs, two ponies, eight swans, seven turtles, a number of properties, and more than 30 restaurants.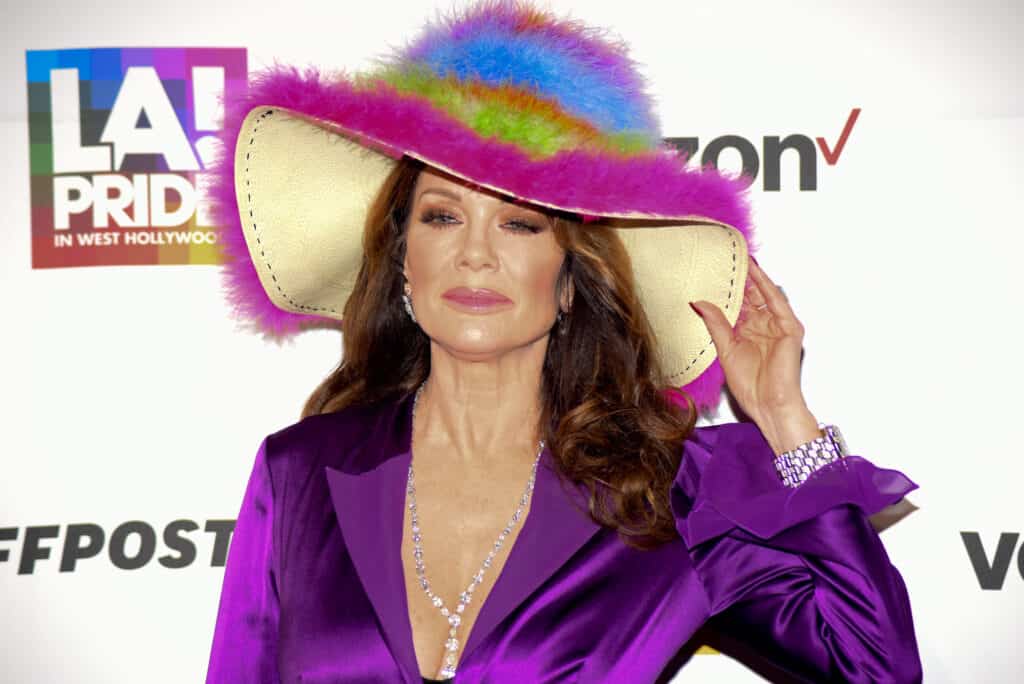 Fans of 'Vanderpump Rules' will know that Lisa and Ken have a special relationship. Let's take a closer look at this relationship, who Lisa Vanderpump's husband is, and what marriage advice she has to offer to her friends and followers.
Lisa Vanderpump's Marriage
Lisa Vanderpump has been married to her husband — who is 16 years her senior — for over 36 years. To many, they're a prime example of age being just a number.
The unlikely pair celebrated their 37th wedding anniversary on 28 August 2020, with Lisa playfully tweeting "I've been married for 13,870 days. Dear god where did it go?"
Lisa says of her husband, "He was wrong for me in every sense of the word. He was 16 years older than me. He was a playboy, running around town with his trousers 'round his ankles!"
The happy couple got together when Lisa was just 21 years old and fell for 37-year-old Ken. Within six weeks they were engaged, and within three months they were married.
When speaking to Bustle, Lisa said "When we got married, we are always risking things, and we definitely had financial struggles in the beginning. I think I had indigestion for about 15 years."
In an interview with Life and Style Mag, Lisa opened up about her marriage. She revealed "We've been married forever… We have the same ideals and the same family values and I guess we're both religious and we both love animals and we work well together."
Who is Lisa Vanderpump's Husband?
Lisa's husband is a man by the name of Kenneth Todd, who goes by Ken. He was born on 24 August 1957 and is a British-American restaurateur and businessman with a net worth of USD $90 million.
Before meeting Lisa, Ken was married and had a son named Warren who was born just six years after his future wife was. After his divorce, Ken was granted full custody of his son and raised him alone.
Ken is a restaurateur with more than three decades of experience behind him. He started in the textile industry, but found his passion in the world of hospitality and opened his first bar 'Corks', where he would meet his future wife, in 1982.
Since 1995, Ken has been working with his wife and today the pair own and operate more than 25 restaurants together.
In case you're wondering why Lisa and Ken share a life but not the same last name, wonder no more. Lisa decided to keep her maiden name for two reasons; because she preferred 'Vanderpump' over 'Todd' and because there was already a Mrs. Todd, Ken's ex-wife Pamela Todd, out there.
When speaking to Bravo, Lisa revealed that not only do people not call her Mrs. Todd but they call Ken Mr. Vanderpump!
Lisa Vanderpump's Advice for a Successful Marriage
When you've been married to the same person for as long as Lisa has been, it's only natural that people turn to her for advice. Luckily for those people, Lisa loves dishing it out.
After officiating the wedding of Tom Schwartz and Katie Maloney, she said "Well I think you've got to reinstate the respect… And also have some humor with it. Laugh things up. And don't drink so much tequila!"
Lisa also revealed that the key to ensuring a secure, long-lasting marriage lies in supporting your partner. She told Cafe Mom, "I think that having that support as a partner is really an integral part of your security."
In saying all of the above, Lisa also keeps it real. She joked to Life and Style Mag, "Oh gosh, well, every marriage is a challenge, I mean it is. You agree and then you don't and then you kind of slap him!"