Mark Cuban is an American investor, media proprietor, entrepreneur, television personality, and billionaire who has a net worth of a whopping USD $4.3 billion. That's all fine and dandy, but the real question is: is Mark Cuban vegan?
Mark Cuban is not vegan but adopted a vegetarian diet in 2019. Despite not following a vegan diet, Mark is incredibly interested in veganism as an industry and has made numerous investments into vegan brands and businesses over the years both in his personal capacity and on 'Shark Tank'.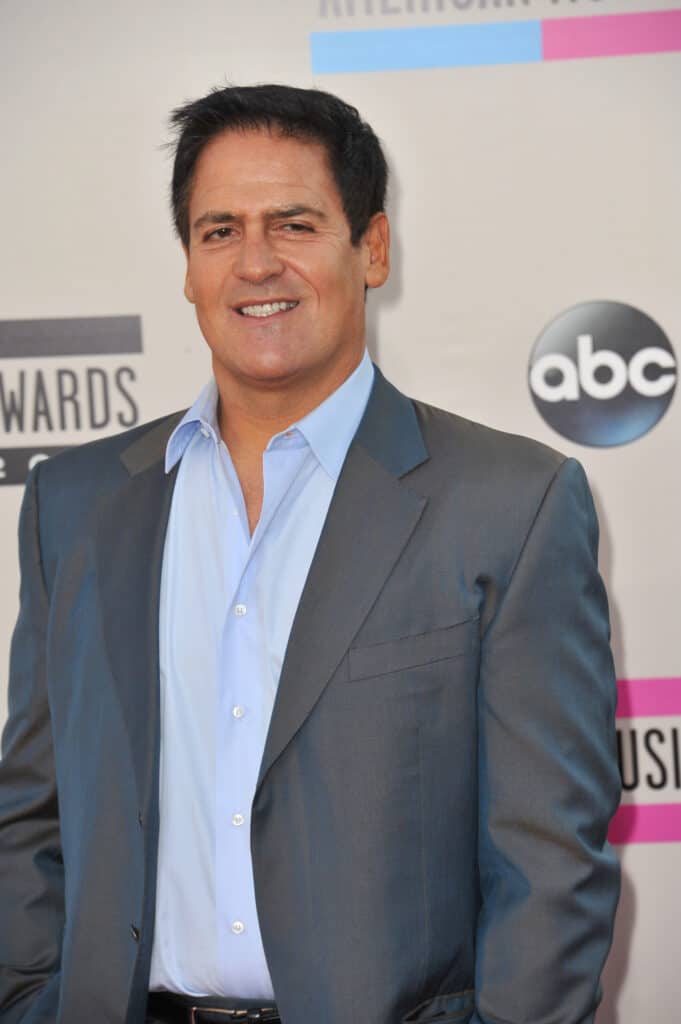 Though he's not vegan himself, he has invested in several vegan brands and businesses and strives to lead a healthy lifestyle through his diet and exercise routine. Let's take a look at Mark Cuban's vegetarian diet, his lifestyle, and how food — specifically the vegan kind — influences his investment decisions.
Mark Cuban's Vegetarian Diet
In Season 11 Episode 2 of Shark Tank, while listening to a pitch for meat-free vegan chicken, Mark revealed that he is a vegetarian.
In the 2019 episode, he said "I went vegetarian three months ago. This is important to me. I love products I can eat." This was the first time Mark spoke publicly about being a vegetarian, and prior to making this statement, it was well-known that he was a big fan of meat. 
He eats the same thing for breakfast every single day; a cup of decaf coffee or tea and a box of Alyssa's healthy cookies. For lunch, he sticks to light meals and opts for fish whenever he can, but says "it really depends on where in the world I am."
When it comes to snacking, Skinny Pop Popcorn and whipped cream are the orders of the day. If he's particularly stressed, he'll order a chocolate-dipped soft-serve ice cream from McDonald's — and sometimes he'll even double back for a second helping!
Mark told Taste with Jais, "I consider myself as someone who lives to eat. Unfortunately, I find myself thinking more about when I can eat again, than what I will be eating."
Mark Cuban's Lifestyle
In addition to following a vegetarian diet, Mark leads a relatively healthy lifestyle. He spends an hour each day exercising and even sleeps in his gym clothes so he wakes up ready to take on the day.
Mark typically works out seven days a week, and his exercise preference is cardio. He also uses a stair gauntlet machine or an elliptical to change things up when he feels that his routine is stagnant.
When he's not traveling, he opts to work out at Life Time Fitness Gym instead of his home. At the gym, Mark takes kickball, pick-up basketball, kickboxing, and Latin-fusion aerobic classes.
Diet and exercise aside, Mark is very focused on his health. He told CNBC Make It, "I get my blood tested every three to six months, so I have baselines and that's helped me learn a lot about my body."
Mark Cuban's Affinity for Veganism
Mark's passion for food and the promotion of leading healthier lifestyles spills over into his profession. As a result, he has made numerous investments in vegan-related companies.
Some of Mark's most notable investments include his investments into vegan brands like 'Everything Legendary', 'Pans Mushroom Jerky', 'Wanna Date?', 'Snacklins', 'Numilk', 'Wild Earth', 'Mrs. Goldfarb's 'Unreal Deli', and 'Eat Mush'.
And those are just the companies that Mark is currently involved in! In the past, he has been involved with other vegan companies like 'Delighted by Hummus', 'Beyond Sushi', 'Cinnaholic', and 'Veggie Mama'.
In specific, Mark has high hopes for the vegan meat industry. He told Live Kindly, "It's going to keep on growing quickly. People realize eating plant-based is better for their own health, for the environment, and it now tastes great!"
Of course, Mark is a savvy investor and doesn't just invest in vegan brands and businesses. Vegan-based investments aside, Mark has invested in more than 10 food-related brands and businesses.
As of 2021, Mark has invested in 'Fat Shack', 'Baozza', 'Chirps Chips', 'Echo Valley Meats', 'Chapul', 'Sriracha2Go', 'Nuts 'N More', 'Alyssa's Cookies', 'Tom + Chee', 'Coconut Girl', 'BrothWorks', 'Brown Sugar Bourbon', and a food subscription delivery service called 'Plated'.