Khloe Kardashian is the only member of the mega-famous Kardashian-Jenner family that doesn't look like a copy-paste version of her siblings. Because she doesn't have the 'classic' Kardashian features, many people suspect that her biological father isn't Robert — but rather his client, the notorious OJ Simpson.
Despite the claims that OJ Simpson is Khloe Kardashian's real father, there is no DNA evidence to back up this widespread and persistent rumor. Therefore, in the eyes of Khloe and her siblings, Robert Kardashian is her father.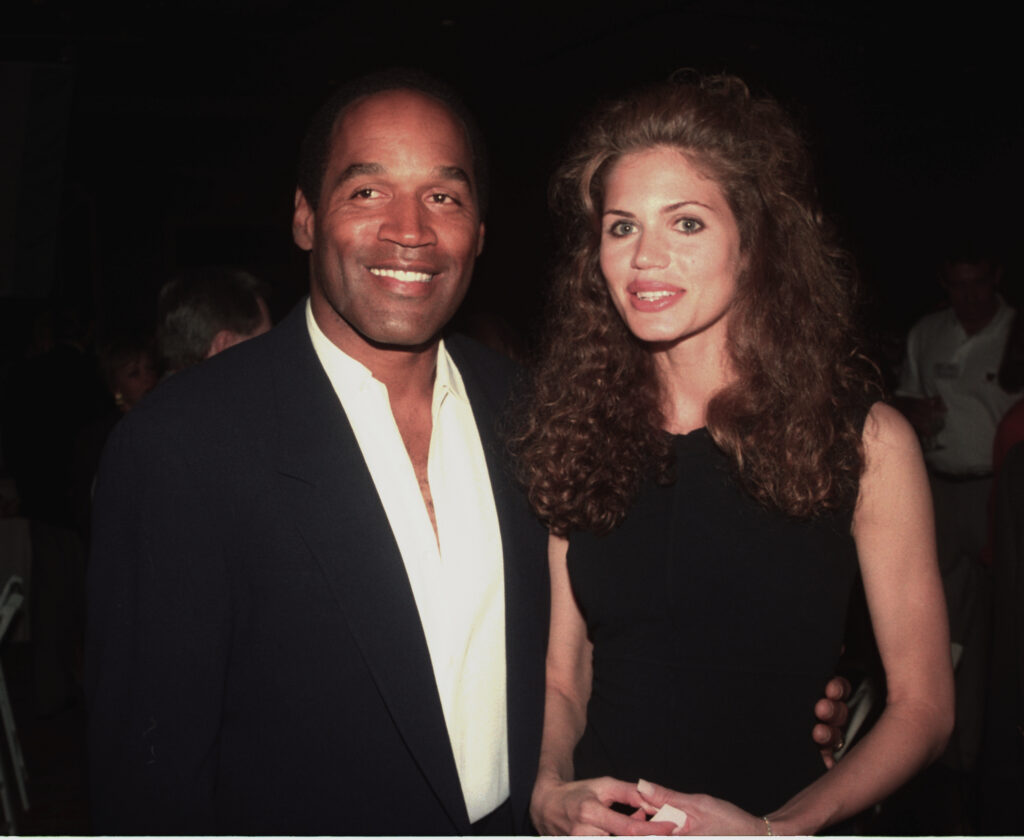 But just how did this longstanding rumor start, and what evidence — if any at all — is there to support it? If you want this answer, as well as information on what those involved have to say about it, keep reading this article.
Why Fans Suspect OJ Simpson is Khloe's Father
There are many reasons why the world at large suspects that Khloe has a different father to Kourtney, Kim, and Rob. The most compelling reason is that Khloe simply looks completely different from the rest of her family.
Khloe's facial structure is round, where her siblings' are oval, and her pre-plastic surgery nose is more Nubian shaped while Kourtney, Kim, and Rob have snub noses.
In addition, Khloe's natural hair color is blonde while her siblings are all brunette and she is significantly taller than all of her siblings.
But it's not just Khloe's physical appearance and the timeline of events leading up to her birth that has fans guessing her parentage.
A friend of the family, Joni Migdal, revealed that the rumors were true and that Robert himself was aware of this.
Joni said "He didn't want a DNA test done. He didn't want to find out anything. But he knew that she wasn't his. His confirmation to me was 'She's mine and I don't care who the father is'."
What added further fuel to the rumor fire was when Robert's widow backed the above statement up. Ellen Kardashian claimed that Robert confessed Khloe wasn't his biological daughter shortly before his death.
She recalled a conversation between Robert and herself "Khloe is not his kid – he told me that after we got married. He just kind of looked at me and said it like it was a matter of fact. He said, 'Well, you know that Khloe's not really a Kardashian, don't you?' And I said…'OK', and that was it."
What The Kardashians Have to Say
When the Kardashian's heard what Ellen had to say, they wholeheartedly defended the allegations in a series of tweets.
Khloe said "How can such a piece of trash even mention my father's name? You married him on his deathbed while he was not even aware of his surroundings."
Khloe also tweeted "10yrs after my father's passing&now that she has filed for bankruptcy…NOW she sells FALSE stories. Hope that money buys you water in hell."
Big sister Kim tweeted "This woman he married 42 wks before he died needs 2 get a job instead of trying 2 destroy families w fake stories" and "So my dad's ex is selling ridiculous stories again to tabloids! Do not believe it. Sad when people need $ & get desperate."
What OJ Simpson Has to Say
Naturally, the Kardashian family has refuted the speculation. But even OJ Simpson himself has commented on the rumor, which he describes as "bogus", "bad", and "tasteless".
He took to Twitter and said "Bob Kardashian, he was like a brother to me. He was a great guy…But never, and I want to stress never, in any way shape or form, have I ever had any interest in Kris romantically or sexually."
He went on to deny that Khloe was his child by saying "The simple fact of the matter is – she's not mine."
But despite OJ denying the claims, still they persist. When Khloe was pregnant with True, paparazzi congratulated him on the impending arrival of his grandchild.
OJ said "Well, for Bob, God bless his soul, yeah. I don't know for me. I don't think for me I have nothing to do with it… I would be proud, but trust me, I had nothing to do with it."