Paul Rudd is a famous actor that has starred in plenty of blockbuster movies throughout his career, including Antman, the Avengers series, Anchorman, and so much more. While he lives in America and spends a lot of his time there, is he actually British?
Paul Rudd was born in Passaic, New Jersey, meaning he is American, although he was born to British parents. Since he was born in America, he is American, but he has spent time on both sides of the pond throughout his life.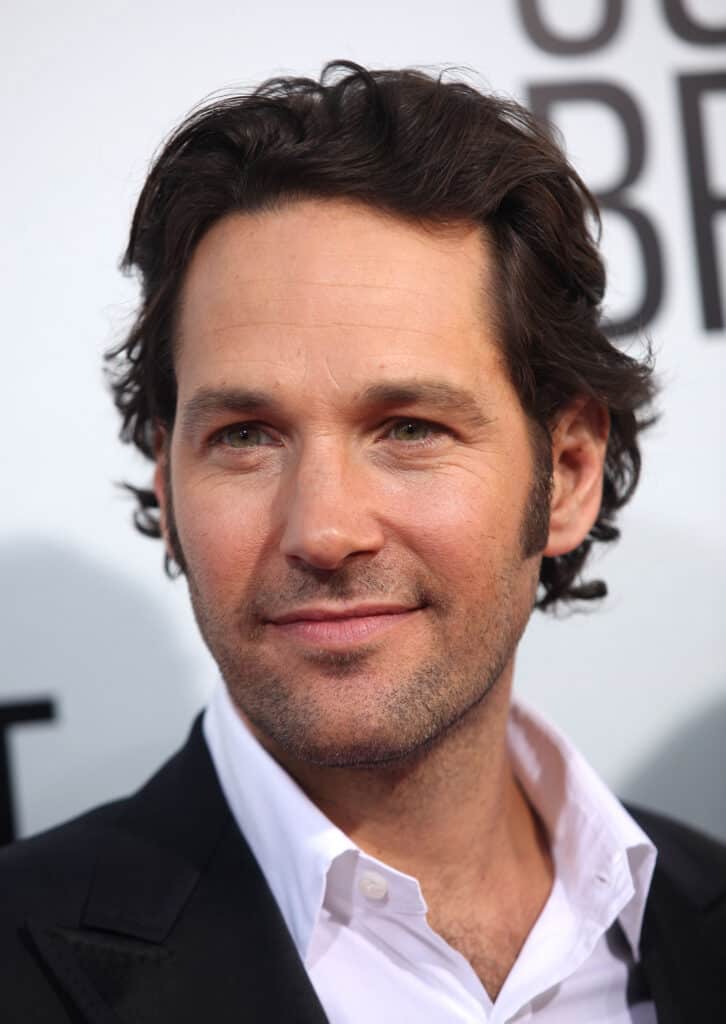 Today, we're going to share a little insight into the early years of Paul Rudd, taking a look at what his life was like growing up, where he came from, and how he became the superstar actor he is known as today.
The Early Years of Paul Rudd
Starting on day one, Paul was born to his British-born, Jewish parents Michael Rudd and Gloria Irene Granville on April 6th, 1969, in Passaic, New Jersey.
His father was the former vice president of Trans World Airlines, while his mother was a sales manager at KCMO-TV in Missouri. Both his parents were born in London, UK, and their parents had come from Jewish countries, including Poland and Russia.
Due to Paul's heritage, his original surname was actually Rudnitsky, and his mother's original Jewish surname was Goldstein, but his grandfather changed the name to Rudd.
Rudd himself is also Jewish, having had his Bar Mitzvah in Ontario, Canada.
Paul's early years were much like everybody else's. He grew up in New Jersey, moved to Kansas City when he was ten years old, and spent three years in California because his father had to work there.
While in Kansas, he attended the Broadmoor Junior High school and graduated from the Shawnee Mission West High School back in 1987. He then attended the University of Kansas, where he majored in theatre, which his love and passion for theatre arts started and how he started his career as an actor.
He has had a long and fruitful career since. He received the 2,554th star on the Hollywood Walk of Fame and is proactive in many public organizations, one of the most notable include the Stuttering Association for the Young.
He also owns the sweet shops in Rhinebeck, New York, which he and another actor, Jeffrey Dean Morgan, kept open after the previous owner died, who was a friend of them both.
Paul Rudd's Debut
Paul Rudd first appeared in the public eye back in 1992 on a television series called Sisters, where he played a character called Kirby Quimby Philby. From here, there's no denying that Rudd's career took off, and he has been a popular public figure ever since.
He continued his television career by appearing in the Wild Oats series for six episodes back in 1994, and first jumped into movie cinema in 1995 when he chose to leave the Sisters series and starred in the hit coming-of-age movie Clueless, alongside Alicia Silverstone and Brittany Murphy.
Clueless was a massive hit and is still regarded today as one of the best teen movies of all time, and continues to have a cult following that adores the original production and the dozens of inspiring movies that came after it. In Paul's case, this movie opened the door to so many other opportunities.
Here's an interview clip of Paul Rudd talking about his role in the Netflix series, Living with Yourself' where he looks back on his career.
As you can see, Mark has always been involved with theatre and acting, even from a young age, and it's clear to see, throughout the roles that he's played, that he's doing something he loves. One of our favorite quotes comes from his IMDB page where he says;
'Theater is the most enriching and thrilling thing to do as an actor. It trumps movies and all that other stuff. People say, "You must love the instant feedback," and we're all attention whores for sure – that's why we choose this profession. But it goes beyond that: There's something magical about a shared experience in a theater, with actors and an audience. I don't know if the audience members realize just how huge a part they play in a production. How they are determines how we are, and when it all works, it's magical.'
What a fantastic way to look at cinema, and it clearly shows throughout Paul's performances, and we can't wait to see what he comes out with next!