Paul Rudd has been a consistently popular American actor who has seen success in films such as Ant-Man, Clueless, The 40-Year-Old-Virgin, and more. He has been working for more than two decades in Hollywood. 
Paul Rudd's zodiac sign is Aries. The actor was born on April 6, 1969 in Passaic, New Jersey to father Michael Rudd and mother Gloria Irene Granville.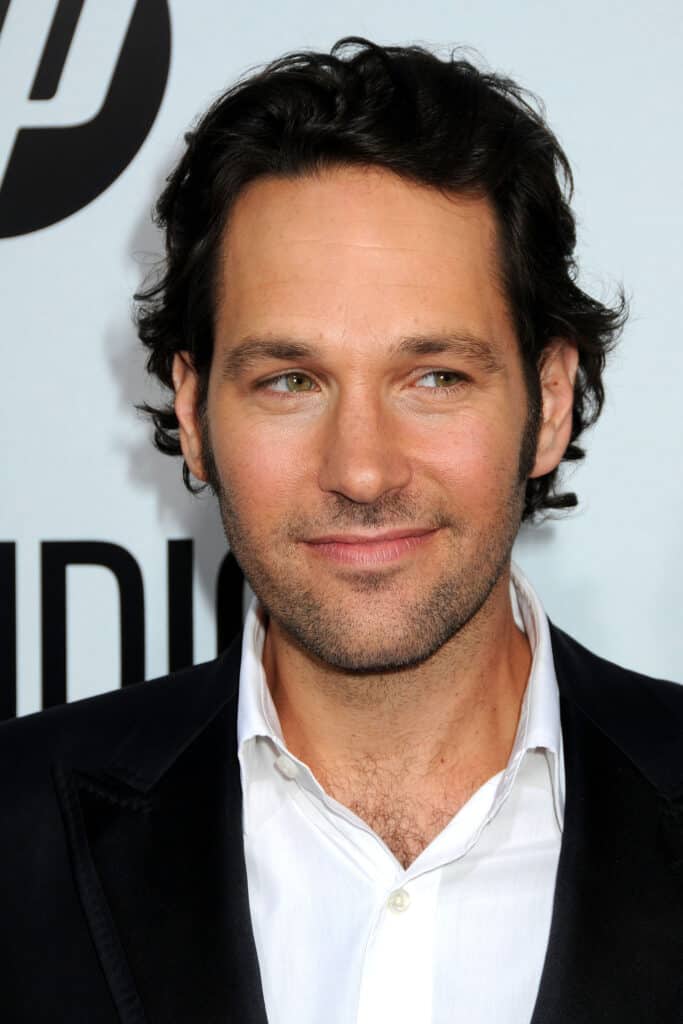 During his early days in New Jersey, Rudd fell in love with acting and began pursuing it from an early age. His successful and impressive career followed.
Early Life
Paul Rudd was born in Passaic, New Jersey on April 6, 1969 which makes him an Aries. His parents were Jewish British-born Americans. His father was a tour guide and former vice-president of Trans World Airlines and his mother was a sales manager for a television station in Kansas City, Missouri.
Rudd's family moved to Kansas when Paul was just ten years old. He became interested in performing at a young age and wanted to study acting even as a youth.
During this time, Rudd spent a lot of time on the west coast because his father visited there a lot for his work. He would graduate from Shawnee Mission West High School in 1987 before attending the University of Kansas.
Rudd studied and majored in theater while at the University of Kansas and was a member of Sigma Nu.
A Turn to Acting
After graduating, Rudd studied at the American Academy of Dramatic Arts and worked alongside Scream star Matthew Lillard. He also spent time honing his craft at the British American Drama Academy in Oxford. He spent his days in school and used his nights to DJ Bar Mitzvahs to make money.
Rudd found acting jobs early in his career but it was nothing that put him on the map in a major way. Yet he did find more success quickly.
Rudd's acting debut was in the TV series Sisters in 1992. He had a six-episode run in Wild Oats in 1994.
Rudd's casting in Clueless in 1995 is where many people first saw the actor. The film was a massive success and although Rudd was a supporting part, it made him a recognizable face that could become something huge in Hollywood.
During this time, Rudd also starred in William Shakespeare's Romeo + Juliet, Halloween: The Curse of Michael Myers, The Object of My Affection and more. Except for the Halloween sequel, Rudd was mostly taking on supporting parts.
Mainstream Success
Rudd kept working consistently in the years ahead and became an even bigger name after appearing on the mega-hit NBC series Friends in a recurring part in the show's final seasons. Rudd would later say working on the show was stressful and isolating.
2004 was a year that utterly transformed Rudd's career. It was then he was cast in the hit comedy Anchorman: The Legend of Ron Burgundy as weatherman Brian Fantana. The film was a major smash and is considered a comedy classic.
2005 saw Rudd co-star in The 40-Year-Old Virgin alongside Steve Carell and Seth Rogen. The movie was one of the biggest comedy hits of the decade and made Rudd's star status explode even more.
He would continue to work with comedy producer Judd Apatow in his films Knocked Up, Forgetting Sarah Marshall and This Is 40. All of these films raised Rudd's star profile considerably.
Rudd would continue to make a name for himself as one of the biggest comedy stars in America, appearing in the films Role Models, Anchorman 2: The Legend Continues and I Love You Man.
Marvel and More
2013 saw Rudd cast as Scott Lang in the Marvel Studios film Ant-Man. Becoming a part of the Marvel cinematic universe is a major deal for an actor and Rudd's casting made him an even bigger star.
Ant-Man would end up being a major hit and would lead to more Marvel appearances. He would co-star in Captain America: Civil War, Ant-Man and the Wasp, and Avengers: Endgame.
The Marvel films Rudd appeared in have earned well over a billion dollars worldwide and turned him into a household name across the globe.
Even though he is now a superhero on the big screen, Rudd still spends most of his time in comedies. He starred in films such as Living with Yourself, Wet Hot American Summer and and Parks and Recreation even as his star rose higher and higher.
Rudd's career is now one of the most reliable and strongest in Hollywood. He has appeared in numerous major hits and has stayed humorous and consistent throughout it all.