Pierce Brosnan is an actor, film producer, environmentalist, and painter who won the hearts of people all over the world with his portrayal of James Bond — a role he brought to life four times. In certain films like 'Taffin' and 'The Foreigner' he has an Irish accent, but is it real?
Pierce Brosnan is as Irish as Irishmen come. He was born in Drogheda, County Louth, and lived in Navan until he was 10 years old, thereafter he and his mother moved to London where he dropped his Irish accent in an attempt to fit in and dissuade bullies.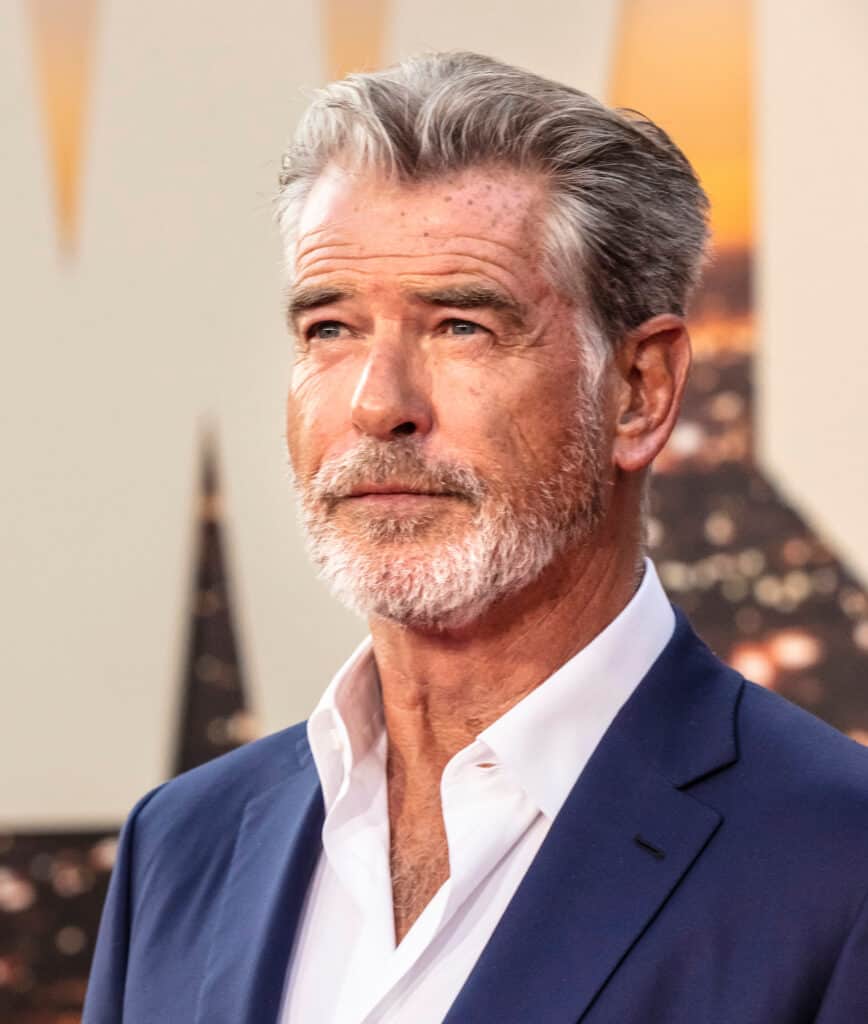 Due to his slightly confusing British accent, many people are surprised to discover that Pierce Brosnan is Irish. Let's find out more about Pierce Brosnan's Irish heritage, what life was like for him as an Irish boy in a foreign country, and how he feels about Ireland today.
Pierce Brosnan's Lonely Irish Childhood
Pierce Brendan Brosnan was born on 16 May 1953 in Our Lady of Lourdes Hospital, in Drogheda, to his mother May and his father Thomas Brosnan, who sadly abandoned the family when Pierce was an infant.
Drogheda is a large industrial and port town that is located on the east coast of Ireland in the County Louth area. Pierce was raised in Navan, or "the Cave", which is a large county town in County Louth.
Pierce grew up in the area and attended St Anne's Primary School. When he was just four years old his mother left Ireland to become a nurse in London and left Pierce in the care of her parents, Philip and Kathleen Smith, visiting her home country only once or twice a year.
When speaking to Cigar Aficionado, Pierce said "It wasn't all bleak. We lived on the outskirts of the town of Navan, so there was the countryside to play in. My grandfather was a really wonderful, kind, gentle man, and very well respected in the community."
He continues, "Because I was so solitary, and we lived on the outskirts of town, across the River Boyne, one was an outsider. An only child."
When he was six years old both of his grandparents passed away and he was bounced from relative to relative until he ended up in a boarding house run by a woman called Eileen Rielly. He shared a room with strangers, all of whom were grown men.
Despite only living in Navan until he was 10 years old, Pierce considers it his hometown. When the town's Council bestowed the honor of Freeman to Pierce, he said he is "proud to be a Navan man."
The Life of An Irish Boy in London
Finally, when Pierce was 10 years old his mother had finished nursing school and was able to provide for her son and Pierce headed off to London and arrived "with an Aspirin bottle filled with Holy Water, one suitcase with all of my possessions, and a crew-cut.".
Like many young children who emigrate, Pierce found it difficult to adjust to life in a new country. He attended Ark Putney Academy, then known as Elliott School, and had trouble fitting in.
He describes the transition as "When you go to a very large city, a metropolis like London, as an Irish boy of 10, life suddenly moves very fast. And you're Irish. And they made you feel it; the British have a wonderful way of doing that, and I had a certain deep sense of being an outsider."
He was nicknamed 'Irish' and his peers mocked his accent. Pierce was so desperate to fit in that he dropped his Irish accent and adopted a British one instead.
Pierce Brosnan's Ties to Ireland
After achieving some success in England, Pierce and his first wife Cassandra Harris moved to America. Pierce became a U.S citizen in 2004 but still holds Ireland in high regard.
Despite his home country not harboring the best memories for Pierce, he loves it fiercely. In May of 2020, the Irishman revealed that he was thinking about leaving Kaua'i and moving "back home".
In a video campaign for Discover Ireland, he says "What's not to love about Ireland? This tiny island that has shown the greatest gift of poetry and storytelling. I love the Kerry coastline, I love the ring of Kerry… I try to go back there as often as I can."
When asked what he misses about Ireland, Pierce responded "It's the people. The sheer stamina and life force of Irish people from this great, beautiful landscape… There's always something great to discover"