Ralph Macchio is an American-born actor whose iconic role in 'Karate Kid' saw him rise to fame when he was in his early twenties. With a surname like 'Macchio', many people assume he is of Italian descent — but are those people right?
Ralph Macchio is a born and bred New Yorker, but thanks to his parents and grandparents, his ethnicity is broken down as 75% Italian and 25% Greek. Though there's no evidence that he can speak Italian, Ralph honors his heritage through his creative decisions.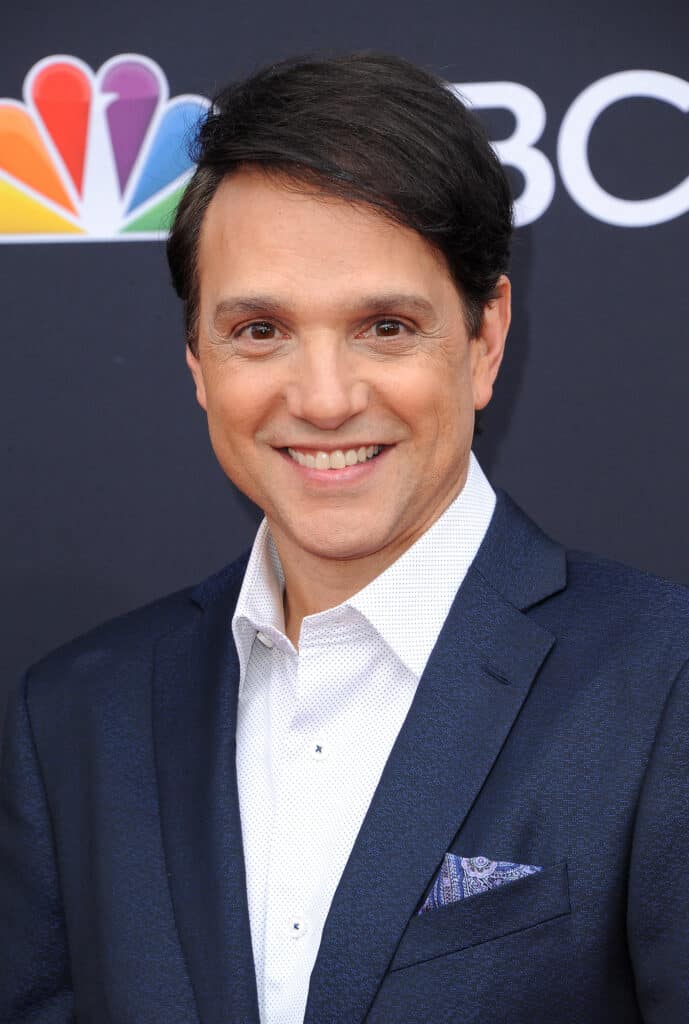 Let's take a closer look at who Ralph Macchio is and how his ties to his Italian and Greek heritage influence his professional life and choices.
Who Is Ralph Macchio?
Ralph George Macchio Jr. was born on 4 November 1961 in Huntington, Long Island, New York. His parents are Rosalie DeSantis and Ralph George Macchio Snr.
After Ralph, Rosalie and Ralph Snr. welcomed another son to the Macchio clan. Ralph grew up on his father's ranch but swapped his work boots for tap shoes when he was just three years old.
Growing up, Ralph enjoyed performing in musicals for his high school as well as his church. Dance was a huge part of his life.
Ralph met the woman who would become his wife Phyllis Fierro when he was 15 years old and the pair watched Bob Fosse dancing on their first date.
At the age of 16, while performing an Eddie Cantor impression, Ralph was scouted by a talent agent. This agent encouraged him to try his hand at acting and Ralph began appearing in TV commercials and in small films.
As it turns out, the screen loved Ralph and he packed away his tap shoes at the age of 17 to pursue a career in acting. After landing a few small roles here and there, he bagged the role of a lifetime when he was 22 years old.
Ralph Macchio's Italian Heritage
Ralph's mother, Rosalie, is of Italian ancestry. His maternal grandparents hailed from the Province of Avellino, in Campania, Italy, and his extended family originated from Naples.
The Campania region of Italy is known for its incredible historical monuments and locations, its vibrant culture, its rich natural beauty, and its astonishingly fertile soil that grows Percoa, Annurca apples, and Sorrento oranges.
Ralph shares many of the typical facial characteristics of Italian men, making it easy to identify his Italian roots without even hearing his surname. His brown hair, olive complexion, and Roman nose are all distinct Italian facial features.
Ralph has portrayed an Italian-American character in many films and television productions from 'My Cousin Vinny', to 'The Karate Kid' films.
In addition, Ralph uses his identity as an Italian-American to address the issue of typecasting Italians as gangsters, mobsters, or caricatures. He aims to abolish the notion that Italian-Americans are limited to "The Sopranos or the Real Housewives of whatever."
Ralph's off-broadway show 'A Room of My Own' reflects his views on the subject of typecasting Italian-Americans. He said the production, "Touched on those stereotypes, but focused on the richness of tradition and the characters."
Ralph Macchio's Greek Heritage
When looking at Ralph, and hearing him speak, it's easy to assume he's just a regular American-Italian. But Ralph's heritage isn't only Italian, he also has a bit of Greek blood in him.
Ralph's paternal grandparents, Saverio Macchio and Edna Chamas, were both born in New York. Saverio was of Italian descent while Edna was of Greek descent.
Though he is only a quarter Greek, Ralph's Greek heritage has influenced his creative decisions to some extent.
He told the Los Angeles Times, "I am also a little Greek. The Johns family is Greek as well, so I find similarities in the passion, bullheadedness and strong opinions. These values are ingrained in our upbringing."
He went on to say, "I connect with the family values of the culture. However, I am a little skeptical of the "physic world" that the Romani culture harbors."