Since making her acting debut at just five years old, Skai Jackson has become one of Hollywood's most influential young celebrities. Is she related to Michael Jackson?
Skai Jackson and Michael Jackson are unrelated. Skai's parents are Jacob Jackson and Kiya Cole, neither of whom had showbusiness connections. She started modeling as a baby after her mother sent photos to an agency and later found fame on the show "Jessie". She has no connection with the more famous Jackson family, despite a misconception that she is Janet Jackson's daughter.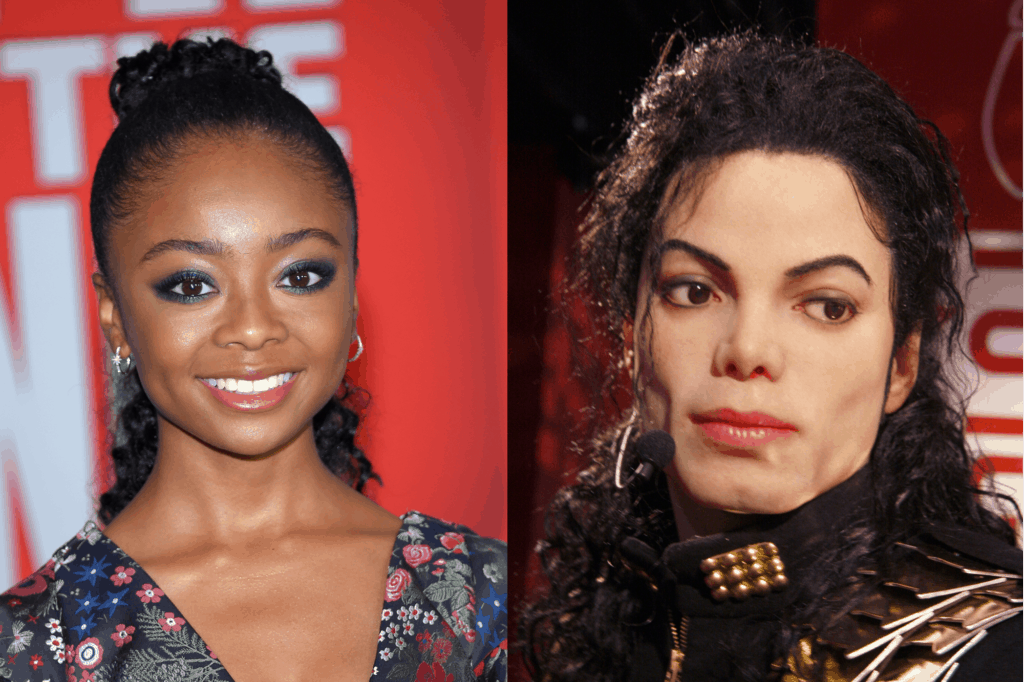 For more on Skai Jackson and Michael Jackson, read on.
Skai Jackson
Skai Jackson was born in New York City on April 8, 2002. Her father was Jacob Jackson and her mother was Kiya Cole, who worked at a post office in Skai's infancy.
After being told by a couple of different people that Skai was an especially cute baby, Kiya decided to send photographs of Skai to two modeling agencies that represented babies.
Both agencies responded on the same day, two weeks later, and Skai gained representation at just nine months old. Kiya has said that she never doubted Skai entering showbusiness at an early age, saying her only hope was that her daughter might make enough money to pay for a college education.
Skai made a number of appearances in commercials throughout her early years, with her earliest film appearance coming in 2007 when she had a minor role in the independent film "Liberty Kid".
Her big break came in 2011 when she landed a role in "Jessie" on the Disney Channel. Skai played Zuri Ross, a Ugandan orphan who is brought to the United States.
Skai was nine years old when "Jessie" started, playing a seven-year-old, and Zuri showed her growing maturity throughout the show's four seasons by outgrowing her imaginary friends.
She later portrayed Zuri again in "Bunk'd", a spinoff of "Jessie", between 2015 and 2018. After "Bunk'd", Jackson was less active on the screen but has branched out from acting, writing her first book "Reach for the Skai: How to Inspire, Empower and Clapback".
Michael Jackson
Michael Joseph Jackson was born in Gary, Indiana on August 29, 1958, the eighth of ten children. Both his parents were musicians, with Joe Jackson playing the guitar in a local rhythm and blues band, the Falcons, and Katherine playing piano and clarinet.
Michael joined his brothers Marlon, Jackie, Tito, and Jermaine in forming the Jackson 5 in 1964. The group's huge success and now iconic music has been tainted by claims of physical and mental abuse by his father, who has since admitted to whipping Michael and insulting his appearance.
After the band fragmented, with the brothers embarking on solo careers, Michael became by far the biggest success. His music videos in the 1980s for songs such as "Beat It" and "Thriller" heralded the birth of the medium as a major promotional tool and an art form in their own right.
Michael Jackson is one of the highest-selling musicians of all time, with "Thriller" standing alone as the best-selling album having sold more than 66 million copies.
Despite his successful career, Jackson's life was often surrounded by controversy. He was accused of sexual misconduct with children on more than one occasion, though he was never indicted. The earliest of these cases was settled out of court, drawing further suspicion.
The drastic changes in his physical appearance also made Jackson a target of ridicule. He underwent multiple surgeries on his nose, though he claimed none of these were cosmetically motivated, despite his father apparently telling him he had a "fat nose" in his youth.
Michael Jackson died in 2009 after being administered with an overdose of propofol by his personal physician, who was convicted of involuntary manslaughter. The years following his death saw further allegations regarding his alleged interactions with children.