Tom Selleck is an American actor recognized for his starring roles in some Hollywood series and movies, but not many people know about his life after Friends. Where does Tom Selleck live, anyway?
Tom Selleck lives on a 65-acre ranch in Ventura, California, where he spends his days with his wife, Jillie Mack. There, they have raised his family since 1988.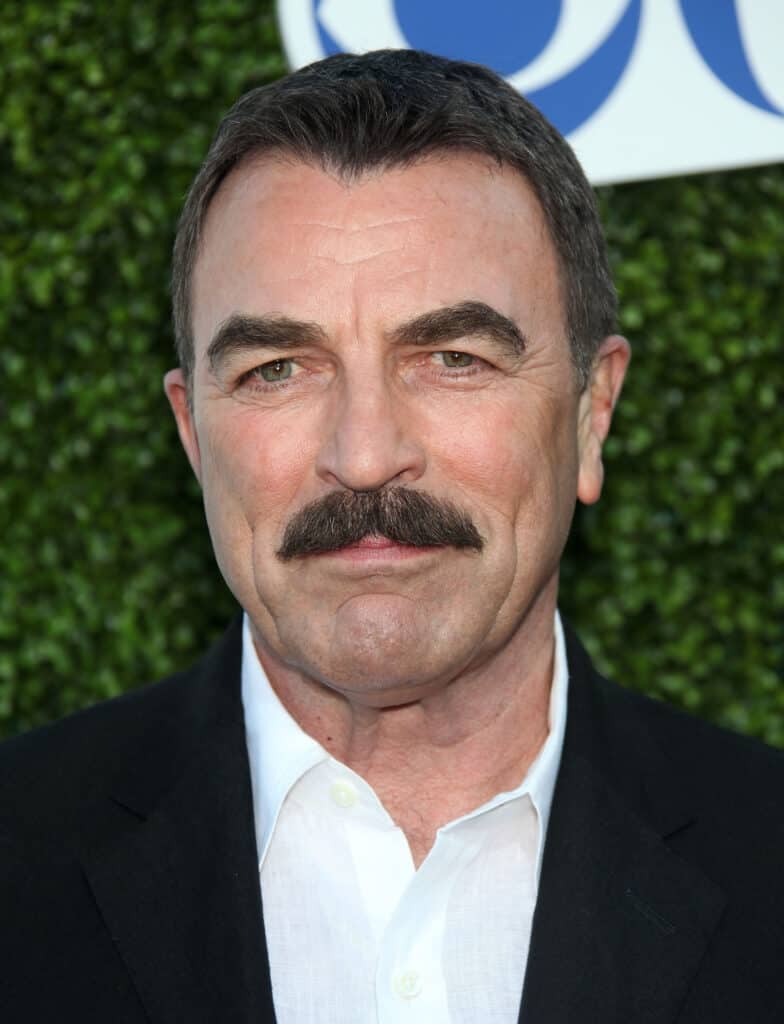 Throughout his long career, Tom Selleck became a very important figure in the movie industry. He still has a lot to show us in the future because his career is far from over.
Changing the Hills for The Ranch
Since 1988, Tom Selleck has left the luxurious Hollywood life and moved to a ranch in Ventura, California.
After his great success, the actor has preferred to maintain a quiet life with his family, away from the media in Hollywood.
The actor lives on a 65-acre ranch that was a hunting lodge restored in 1910. The ranch is immense and has all the spaces to support an entire family for many years.
The property has a house with 21 rooms and large spaces. The house was built in 1926 so it has undergone several modifications to its structure.
The property also has a horse corral, a 20-acre avocado farm, a private helipad, a swimming pool, a tennis court, a horse stable, and many good riding areas.
Tom Selleck is living the country life at its finest. We can imagine him riding a horse or playing a game of tennis in the middle of the afternoon with his family.
Tom Selleck wanted to heal his mind on a ranch in California. According to his own words there he found peace of mind and union with his entire family.
Growing Up
Tom Selleck was born in Detroit, Michigan in 1945. While still a child, the family moved to the town of Sherman Oaks.
He grew up alongside his parents, Robert Selleck and Martha Jagger, and also with his siblings Robert, Daniel, and Martha.
Selleck graduated from Grant High School in Los Angeles and then entered the University of Southern California through a basketball scholarship.
Tom Selleck was a good basketball player, but when a teacher recommended studying acting, he followed the advice and entered the Beverly Hills Playhouse.
He also served in the California National Guard and in the military during the Watts riots.
The actor started his career with small roles in some movies like Myra Breckenridge and The Seven Minutes. Later, he appeared in series, miniseries, and TV movies.
After years without much interest in acting, Selleck was approached to participate in the leading roles of Magnum P.I and Indiana Jones.
He got the role in Magnum P.I and was unable to participate in the Indiana Jones movie.
Tom Selleck's career grew little by little, and with great perseverance and dedication, he managed to become an icon within the industry.
Magnum P.I, FRIENDS, Blue Blood, and More
Tom Selleck became an icon of the 1980s when his role as Magnum P.I aired.
His leading role in the crime series was the main reason why Tom Selleck would be recognized from then on throughout the series' eight seasons, as he appeared in all episodes. Besides, who can forget such an iconic opening, right?
Tom Selleck won multiple awards for his role in Magnum P.I including a Primetime Emmy for Outstanding Actor in a Television Drama Series.
The 80s icon made a name for himself in Hollywood at the end of Magnum P.I and his distinctive physique made him a sex symbol of the decade.
With a hairy chest and mustache, Tom Selleck was a novelty everywhere he went and was complemented by those distinctive features that led to his undeniable popularity.
In the mid-90s, Tom Selleck starred on Friends as Richard Burke, Monica's boyfriend, beginning in season two. A role that kept him in the eyes of all viewers.
He was doing relatively minor roles afterward and brief appearances on television series such as the NBC drama "Las Vegas."
Starting in 2010, he was the lead in the CBS police drama series "Blue Bloods," filmed in New York City. That has been one of his latest roles.
Full of Life
Today, Tom Selleck still has a lot to prove and we have no doubt that this amazing actor will continue to have stellar appearances in many more movies and television series. In fact, he has stated that wouldn't leave his ranch unless he's invited to the Friends reboot as Richard Burke.
We all want to keep seeing more of Tom Selleck. Let's hope for a last great role in television for the 80s legend.