Tony Romo is a former Dallas Cowboys quarterback and sports analyst who has amassed hundreds of thousands of fans and followers from all over the world. He has a particularly large fan base in Mexico, but have you ever wondered why?
Tony Romo is a born and bred American but he has Mexican heritage thanks to his Mexican-American father and his Mexican grandfather who emigrated to the United States as a teenager. He is regarded as one of the best Latio NFL players of all time.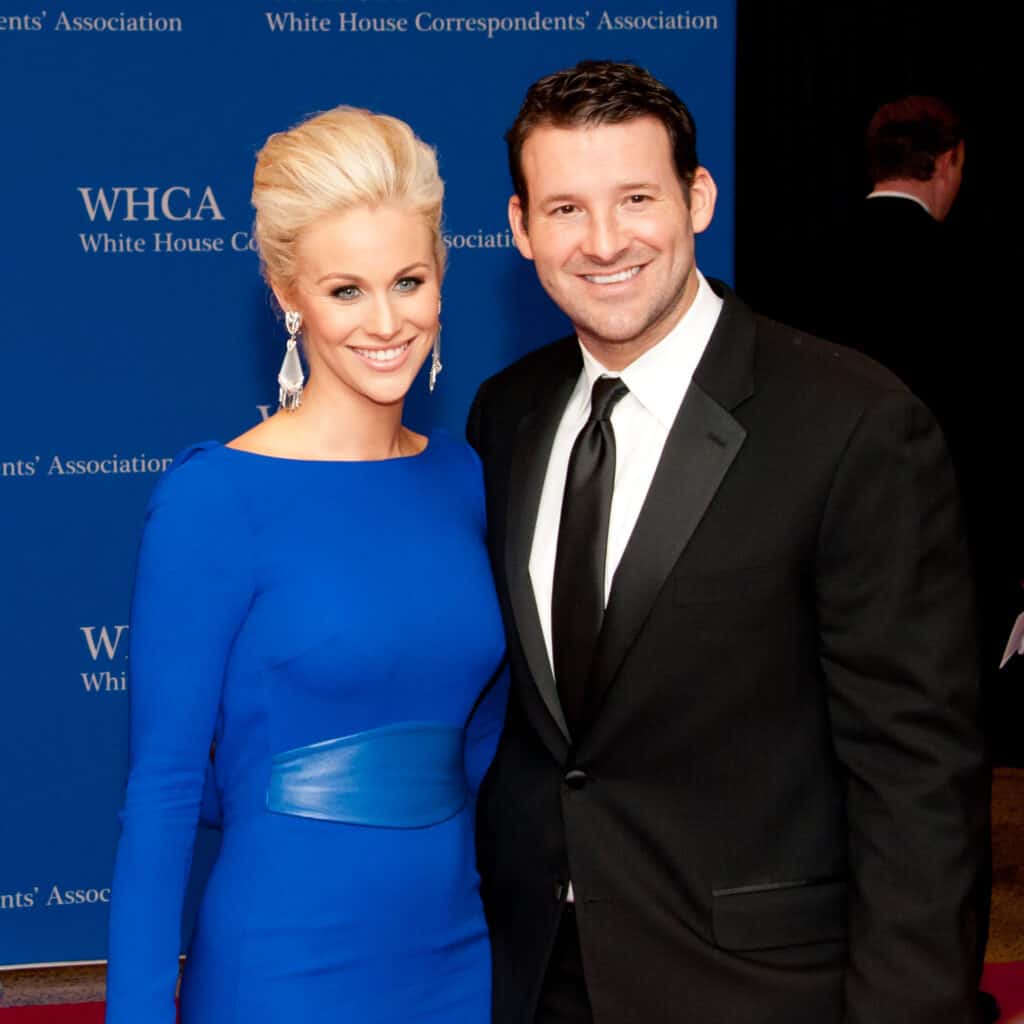 Do you want to learn more about the insanely popular quarterback? Let's take a closer look at Tony Romo's Hispanic heritage and his relationship with his Mexican grandparents and fans alike.
Is Tony Romo Mexican?
Tony's pale complexion and dark features, coupled with a birth name of 'Antonio' and a surname of 'Romo', lead many people to assume that he is of Italian descent.
In fact, even the Dallas Cowboys owner, Jerry Jones, was under the impression that Tony was Italian! He told Dallas News, "Bill Parcels and I thought he was Italian. Then we found out that his grandparents were from Mexico."
Jerry continued, "We couldn't have a better quarterback with a background of Hispanic for the Dallas Cowboys."
But the legendary football club owner wasn't alone in thinking that Tony was Italian, as many fans were surprised to discover his Hispanic background.
Being a relatively private person, it's not too surprising to discover that Tony — although open about his childhood — he's not as open about his Mexican heritage, which seemed to be intact when he was a youngster as the video above displays.
Tony Romo's Mexican Heritage
Other than his blossoming desire to learn how to speak Spanish and an ill-timed 2007 vacation to Mexico's Cabo San Lucas, Tony has one big connection to his Mexican heritage: his grandparents.
Tony's paternal grandparents, Ramiro Sr. and Felicita Romo are by far the star's biggest connection to his Mexican heritage.
Ramiro Sr. emigrated from Múzquiz, Coahuila, Mexico to San Antonio, Texas, when he was a teenager. The deeply patriotic Ramiro Sr. says, "I've always said this is a country of opportunities."
His story is an inspiring one. He says, "I came to this country with very little. But I worked hard and was able to provide for my family. This is still the country of opportunity, and Tony's career is proof of that."
Much of the personality traits Tony's fans love him for were passed down to him by Ramiro Sr. and Tony loves his grandfather deeply. He told ESPN, "It's pretty neat how they grew up, how they came into this country and how they instilled a lot of our family values."
Ramiro Sr. encourages Tony to embrace his heritage, "I told my son and my Nieto never to try to hide their culture, to be proud of who they are. I'm proud to say they've never run away from being Hispanic."
Tony's Hispanic Fan Base
Even though he did not emigrate from Mexico, Tony's story is still an inspiration to those who did and to those who call the country 'home'. After all, being named in the list of the Top 10 Hispanic Players in the NFL is a big deal.
There is a Dallas Cowboys fan club in both Mexico City and Nuevo Leon and the team, as well as its former quarterback, has a strong fan base in the country. Tony's retirement announcement was met with much support — and a little lighthearted trolling — by his Mexican fans.

When speaking to Fox News, Ramiro Sr. said "Tony was brought up to never be embarrassed by what he is. He knows he's Antonio Ramiro Romo. He has many Hispanic fans who are proud of him and support him. Not only in the United States, but in Mexico and even Colombia."
In an interview with ESPN, Tony said "The Cowboys have such a strong Hispanic fan base, you can't help but see the number of fans that support us at training camp and through the year."