As a famous rapper and lyricist, will.i.am is fairly desirable on the dating market. However, he's been in the industry for decades now so it's likely he's married, right?
Will.i.am is not married. He has in a few long-term relationships but nothing has ever grown into an engagement or a marriage. He has said that he is married to his work and doesn't have time for women.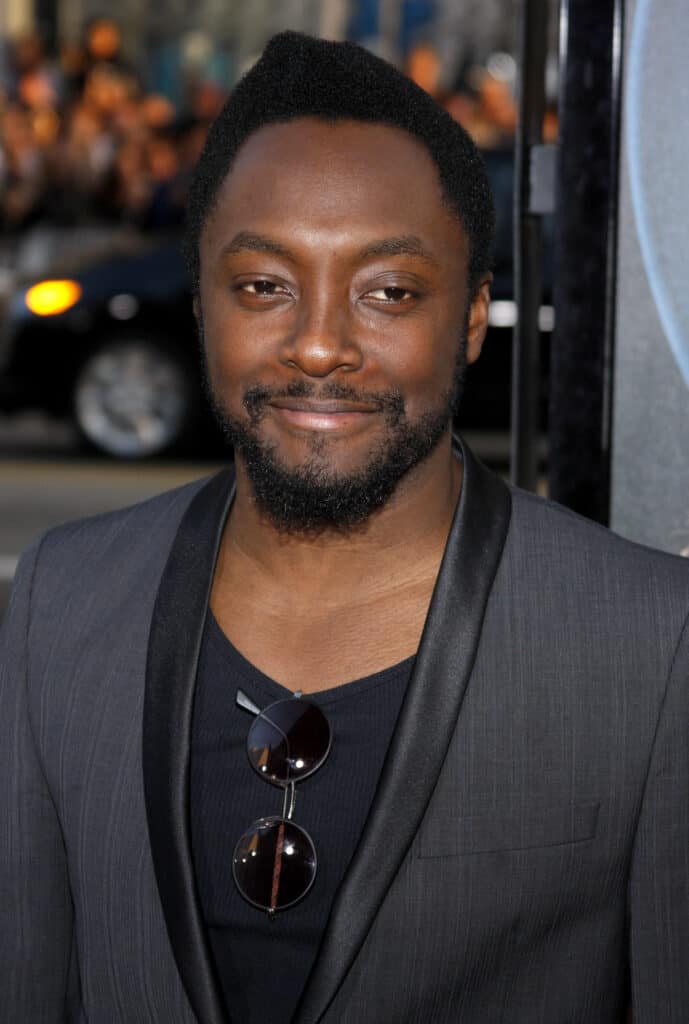 You can read more below about will.i.am's dating history.
Will.i.am's Long-Term Relationships
Some celebrities like Leonardo DiCaprio are famously known for their bachelor lifestyles or the knack for dating supermodels. Others just seem to be so focused on their careers that they don't have time for a love life.
For some people, having a dating or love life is not a priority so they tend to put little to no time into one. The co-creator of The Black Eyed Peas, will.i.am, appears to be one of those people. He hasn't had many relationships and while he's a very private person, some of those relationships have become public knowledge.
Even though will.i.am has never been married, he has been in at least one long-term relationship before. He has divulged that he did date a woman for nine years before their relationship ended.
He revealed all of this in an interview with The Mirror (reported by The Daily Express). He said "Back in 1998, I said to my ex-girlfriend, 'I'm just going on tour for a couple of months.' And I never came back. We were together for nine years – and we had to break up over the phone. It's not always easy, but it is what it is."
In fact, will.i.am revealed that The Black Eyed Peas song "Don't Lie" is about this ex.
"Don't Lie" & Its Meaning
The song "Don't Lie" was a big hit from 2005 on The Black Eyed Peas album Monkey Business. It was the second single from the album after they released the song "Don't Phunk With My Heart."
Since will.i.am is involved with writing every single one of The Black Eyed Peas songs, it's not surprising that a track about his girlfriend would make it into the mix. According to The U.K. Sun, the song "Don't Lie" is about that ex that he dated for nine years.
The lyrics of the song are from the point of view of someone who cheated on their partner and manipulated them. Because they continue to lie, their partner leaves them.
With lines like "Because I lied and I cheated and I lied a little more" and "I'm sorry for the things that I've done and what I became" the song appears to be an apology from will.i.am to this woman whose identity still remains unknown.
It has also been speculated that the song "Ordinary People" by John Legend, which will.i.am co-wrote, may be about the same women. It has lyrics that are somewhat similar to "Don't Lie."
You can watch the music video from "Don't Lie" by The Black Eyed Peas in the below YouTube video.
will.i.am's Other Partners
While he is notoriously private, will.i.am has been linked to other celebrities when it comes to his dating life. Although not that many for a man who has been connected in the entertainment industry for over two decades now.
In 2008, he briefly dated Natalie Imbruglia, the Australian pop star. The two were caught making out at Monroe's Nightclub in London. The short relationship started not long after she split from her ex-husband.
It was a while before any other dating rumors surfaced about will.i.am. It was another six years before anything else was revealed about the rapper's personal life. Then in 2014, he was linked to someone new.
That, someone, was Casey Batchelor who is a model and was a contestant on Celebrity Big Brother in 2014. It was revealed that she had been secretly dating will.i.am for six months leading up to her appearance on the reality TV show.
Their secret relationship came to light after Batchelor was seen on CBB with her lips locked to Lee Ryan of the group Blue. He was another contestant on the show. While her agent released a statement that Casey hoped that things with Will could pick up where they left off, that never happened.