Queen and The Beatles are two of the most iconic music groups in history, recording some of the world's most famous songs. Which band is the more popular overall?
In terms of record sales, the Beatles have been significantly more successful than Queen, selling 178 million albums in comparison to Queen's 34 million. On social media, particularly YouTube, Queen has a significant edge. It's possible that this is due to Queen remaining an active band and the success of the "Bohemian Rhapsody" movie.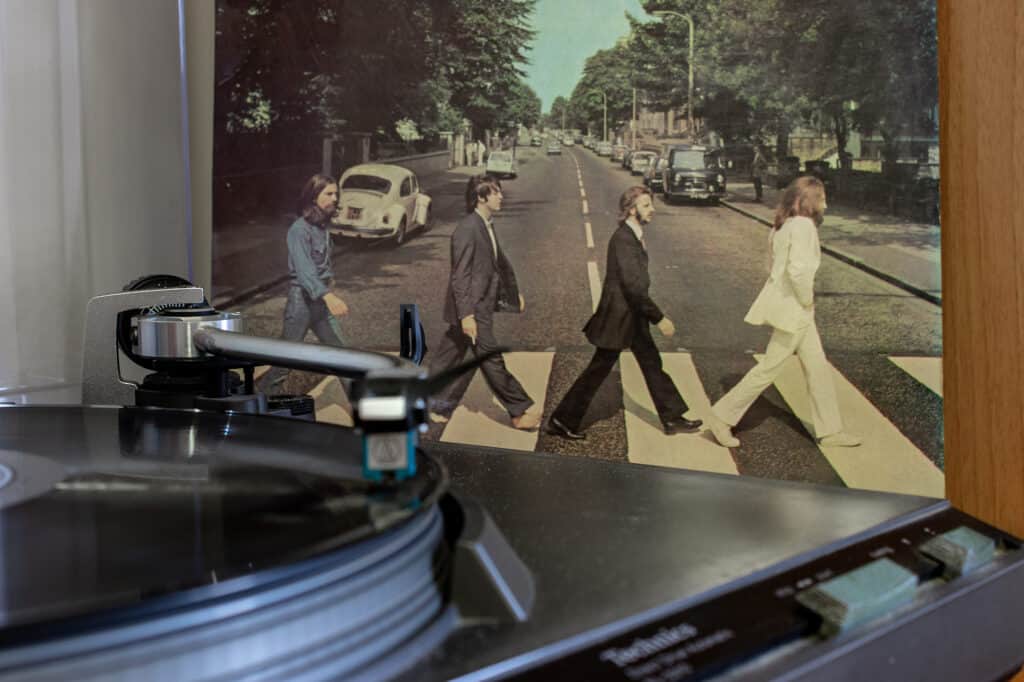 For more on Queen, The Beatles, and a comparison of their popularity, read on.
History
The Beatles were formed in 1960, ten years before Queen formed in 1970, giving them something of a headstart.
On the other hand, Queen has been an active band for much longer than the Beatles and continues to perform today. The Beatles disbanded in 1970, the same year that Queen was formed.
While the Beatles maintained its lineup for the entirety of the band's run, two members have since died. John Lennon was shot and killed by Mark David Chapman in 1980 and George Harrison died of cancer in 2001.
For Queen, Freddie Mercury died due to complications caused by AIDS in 1991. John Deacon, the band's bass guitarist, left the band in 1997, having performed with them only sporadically after Mercury's death.
The remaining two members, Brian May and Roger Taylor have continued to record and tour, using guest vocalists, most notably Adam Lambert.
Sales
When comparing bands of a relatively similar age, the most obvious method is record sales. Despite both bands being among the highest selling musical acts of all time, their album sales are overwhelmingly weighted in one band's favor.
As of 2017, Queen was the 46th highest selling music act of all time, having sold 34.5 million album units. The Beatles, on the other hand, had sold 178 million albums, not only enough to rank higher than Queen but also enough to make them the highest-selling music artists in history.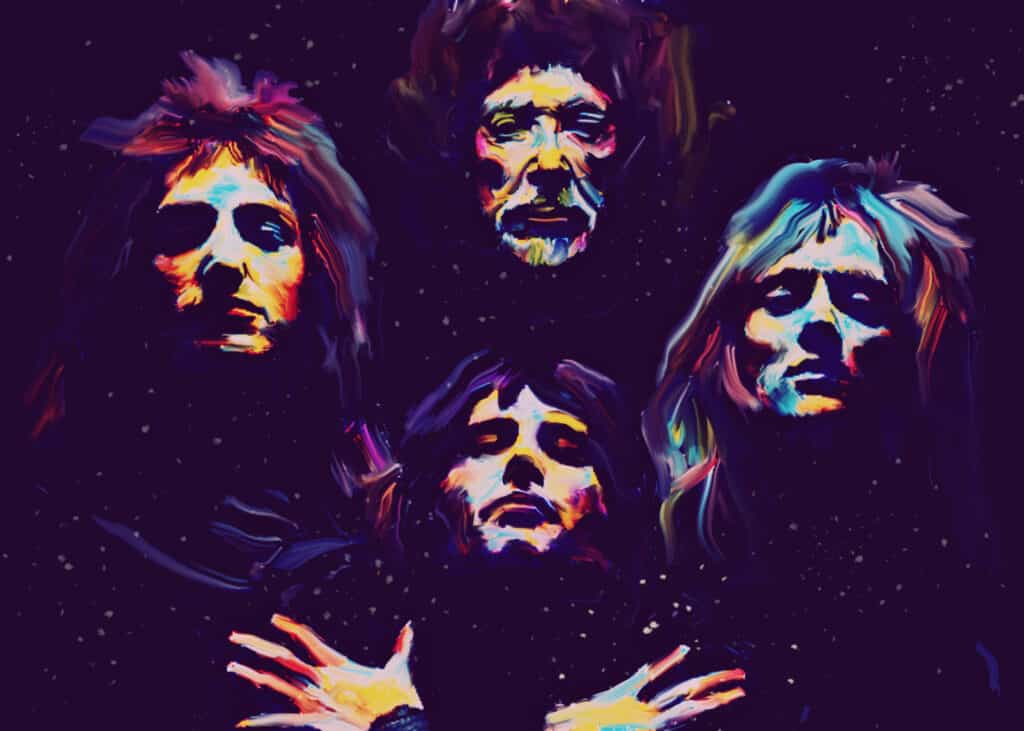 Despite their relatively short career as a group, especially in a world where bands such as The Rolling Stones continue producing music six decades after their formation, the Beatles stand above everybody else in terms of selling records.
Movies
Both bands also have connections to the movie industry, whether starring in films or providing inspiration for films about them.
At the height of "Beatlemania", the Beatles starred in two films. These were "A Hard Day's Night" in 1964 and "Help!" in 1965.
Both of these films were warmly received, setting the standard for movies starring music artists.
Queen did not appear in a film but was the subject of 2018's biographical drama "Bohemian Rhapsody", starring Rami Malek as Freddie Mercury. The film was a huge success, grossing $903 million worldwide on a $52 million budget.
It isn't really fair to compare "Bohemian Rhapsody" to the Beatles' offerings, given the different nature of the film industry when the films were released. For reference, "A Hard Day's Night" had its widest release in 63 cinemas, whereas "Bohemian Rhapsody" was shown in about 4000.
Social Media
Social media is a difficult category to rank for these two bands. The Beatles have 3.2 million followers on Instagram but the band has been inactive for half a century. Queen has 4.2 million followers on the same site but the band remains active to this day.
Still, former Beatle Paul McCartney also has 3.2 million followers, so Queen's number is impressive.
On YouTube, Queen has a significant advantage over the Beatles. The Beatles have 4.7 million subscribers, whereas Queen has 13.1 million.
It's possible that Queen's edge over the Beatles on social media is due to their status as an active music group in 2020 and the extra attention garnered by the release of "Bohemian Rhapsody".