Melania Trump is a mother, wife, model, businesswoman, and the former First Lady of the United States of America. Despite her exotic facial features and her relatively thick accent, due to her husband's controversial views on immigration, many people find themselves wondering: was Melania Trump born in the US?
Melania Trump was not born in the United States but Slovenia. She was born and raised in the country and spent all of her teenage years in an area called Sevnica before leaving for America when she was twenty-six years old on a visitor's visa.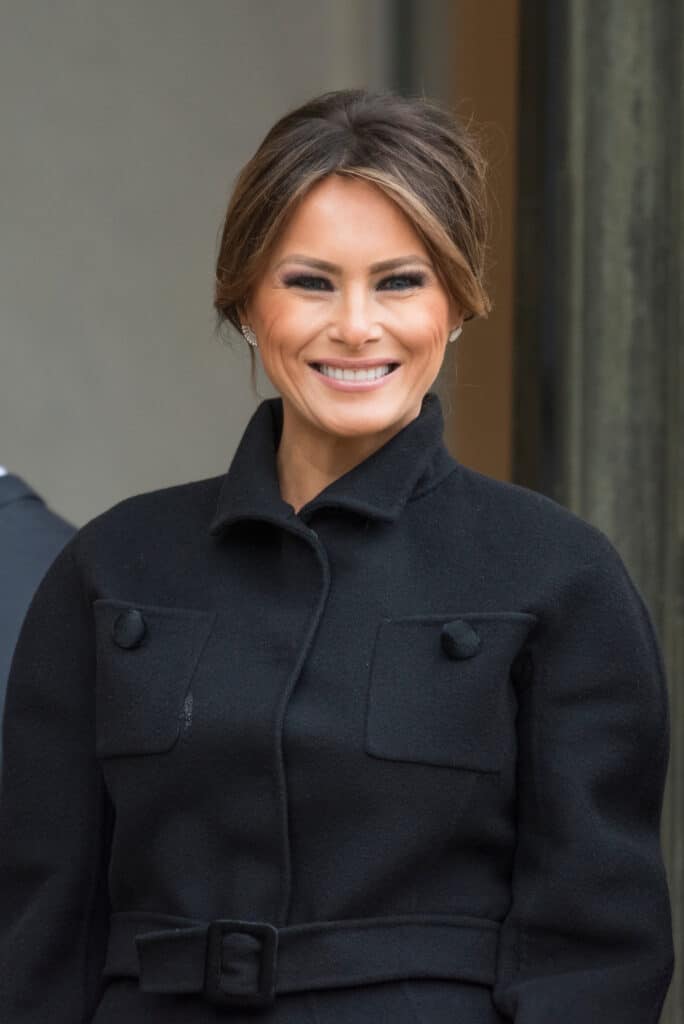 Of all the First Lady's of the United States, perhaps Melania Trump is the most private, elusive, and mysterious of all. Let's find out more about Melania's upbringing in Slovenia, how she came to be an American citizen, where she lives now, and if she ever goes back home.
Melania Trump's Childhood
On 26 April 1970, Viktor and Amalija Knavs welcomed the birth of their second daughter, Melanija. She was born in a city named Novo Mesto, Slovenia, which was then a part of Yugoslavia.
Viktor worked as a dealership manager at a state-owned vehicle manufacturer and Amalija was employed as a patternmaker at a children's clothing manufacturer. Melanija spent a lot of her time in this factory and would put on fashion shows wearing the clothing that the workers made.
Amalija's work sparked Melanija's interest in fashion and the former First Lady credits her parents as her inspiration and the people who taught her about what it means to work hard.
Melanija grew up in a Lower Sava Valley neighborhood called Sevnica and lived in an apartment block for all of her childhood. When the time came for Melanija to attend high school, the family moved to a two-story home, which her parents still own today.
Melanija moved to a high-rise apartment block when she enrolled at the University of Ljubljana. It is thought that it was at this point in her life that she adopted the Germanized spelling of her name and began going by Melania Knauss.
Where Melania Trump Lives Now
Though she was born and raised in Slovenia, Melania hasn't lived there as an adult. When she turned eighteen, she balanced being a student at the University of Ljubljana with being a model, and after experiencing more success with the latter she modeled in Paris and Milan.
By 1996, when she was twenty-six years old, Melania permanently moved to Manhatten, New York on a visitor's visa which was later converted to an H-1B work visa. By 2000, Melania had been dating Donald Trump for two years and was granted residency under the EB-1 program policy.
While she lived at the White House in Washington throughout her time as The First Lady, the moment her husband's term was up she moved to Mar-a-Lago Club resort in Palm Beach, Florida.
Air Force One dropped her, Donald, and their son off in Mar-a-Lago an hour before Donald's presidency officially ended. Mar-a-Lago is a 128-room Palm Beach mansion that was bought by Donald in 1985 and turned into a luxury private club a decade later.
Melania and her family reside in the private wing of the club, although it is suspected that the family splits its time between Mar-a-Lago and their many other properties.
The family often takes up residence at New York's Trump Tower, their cottage on the grounds of New Jersey's Trump National Golf Club, and their 15-bedroom Seven Springs mansion.
Does Melania Trump Ever Visit Slovenia?
Since she left Slovenia, Melania has yet to return. This — coupled with the fact that she seemingly refuses to speak her native tongue publicly — is a cause for concern for many people in Slovenia.
Donald has been to Slovenia, for a mere 13 minutes, while traveling abroad. Though the couple accepted an invitation to visit her home country by its President, Borut Pahor, they never made it.
In Slovenia, Melania is a massive icon whose celebrity rivals that of royalty. There's a statue of her in her infamous blue 2017 inauguration outfit, tourists can retrace her steps in her local stomping grounds of the past, and bakeries sell First Lady Apple Pies in her honor.
Slovenia, and particularly Sevnica, cashed in on Melania's title of First Lady, and as a result, tourism in the country boomed. While visiting Sevnica, you can purchase everything from First Lady wine to burgers that feature cheese resembling Donald's hair.