Before her breakout role in the hit Netflix series Stranger Things, Millie Bobby Brown started out with minor and major roles in other TV shows. In 2013, she played Young Alice in ABC's Once Upon a Time in Wonderland and Madison in BBC America's Intruders (2014). Where else can fans see a young Millie before fame?
Before getting famous, Millie Bobby Brown appeared in three big American TV shows from 2014 to 2015. She played Rachel Barnes in NCIS, Ruby in Grey's Anatomy, and Lizzie in Modern Family.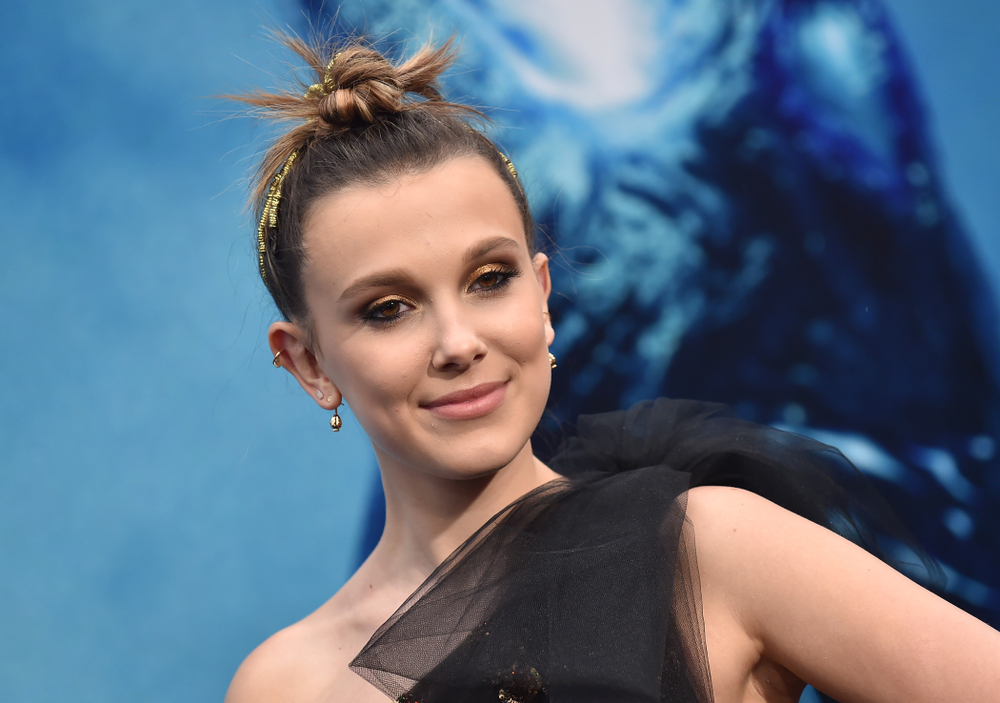 Here's more about the Enola Holmes star's pre-Netflix work.
What episode of Modern Family is Millie Bobby Brown in?
The Godzilla vs. Kong actress appeared in Modern Family in one episode of Season 6, which aired in March 2015. The episode's title is "Closet? You'll Love It!" and Millie joined actors Rico Rodriguez (as Manny Delgado) and Sofia Vergara (as Gloria Delgado-Pritchett) in the cast.
Who did Millie Bobby Brown play in Modern Family?
Millie Bobby Brown played a young girl named Lizzie in episode 17, season 6 of Modern Family. She had a couple of speaking lines in the episode, in response to Manny stealing her bike out of nowhere. 
If the episode aired in March 2015, it would have been shot sometime in late 2014. This means Millie would have been 10 years old at the time this episode was filmed.
Modern Family was a long-running, award-winning American sitcom that catapulted many of its cast members to fame and stardom. The ABC show ran from 2009 to 2020 with 85 nominations and wins in the Emmy Awards. Perhaps the one cast member whom the show made into a household name was Sofia Vergara.
The comedy series featured other established and would-be stars as well, including Lin-Manuel Miranda (of Hamilton fame), Benjamin Bratt (of Coco), Kevin Hart, and Adam Devine. Collider compiled and ranked an awesome list of cameos for those interested to know.
What other TV shows did Millie Bobby Brown appear in?
Before Stranger Things, Godzilla, and Enola Holmes, Millie Bobby Brown got her feet wet playing minor and major roles on other TV shows. Here they are, in chronological order:
Once Upon a Time in Wonderland (2013)
In Once Upon a Time in Wonderland Millie played Young Alice in two of its episodes: the pilot, "Down the Rabbit Hole" and in episode 5 of season 1, "Heart of Stone." The series featured Sophie Lowe, John Lithgow, and Iggy Pop in the main cast.
Grey's Anatomy (2015)
In the hit series' eleventh season, a then-unknown Millie Bobby Brown appeared as Ruby, an 11-year-old child who got trapped because of an earthquake. Her character bravely called the hospital when she noticed that her mother was not breathing, and that was how they were rescued from being trapped.
Fans on the internet were blown away by the seeming synchronicity of this role for Millie as the number 11 seemed to keep coming up. She was around 10-11 when this episode was filmed, which is part of the series' 11th season, and she played an 11-year-old character.
Just a month after the episode aired, Millie auditioned for the role that would turn her into a star – Eleven in Stranger Things.