Sir Sean Connery was a Scottish-born actor who won — and broke — the hearts of women all over the world portraying the iconic character of James Bond. On-screen, Sean was a ladies' man of note, but what was his love life like behind the scenes?
Sean Connery was married twice. He was married to Australian actress Diane Cilento for 11 years and two years after their divorce he remarried Moroccan-French painter Micheline Roquebrune, to whom he remained married until his 2020 death.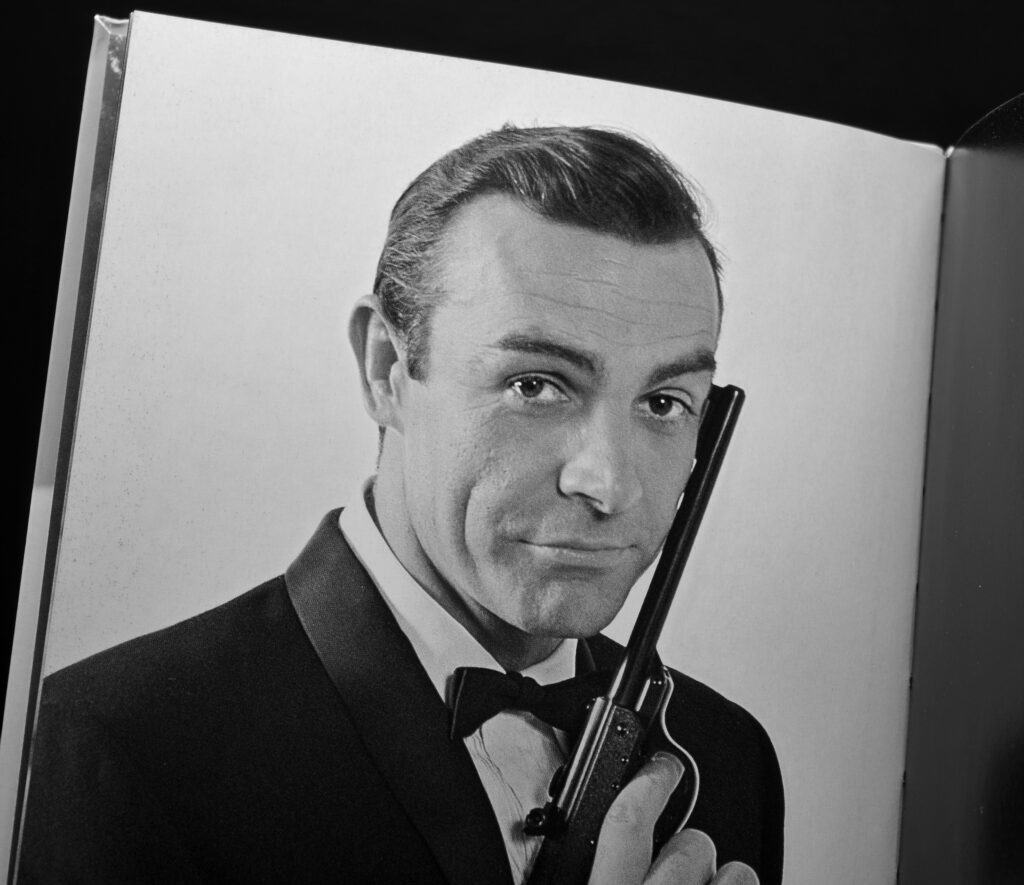 The James Bond actor has been romantically linked to a plethora of women, though he only ever tied the knot to two of them. Here's what you need to know about the two marriages of Connery, Sean Connery.
Sean Connery: The Ladies Man
Sean was the very first James Bond to grace the silver screen and brought the character to life six times. James Bond was a smooth-talking ladies' man and, as it turns out, so was Sean.
His portrayal of James Bond not only caught the attention of renowned directors such as John Huston and Alfred Hitchcock but of women too. Overnight, Sean — who never had any trouble with girls — became a sex symbol.
Sean's dashing good looks, natural charisma, and professional success meant that he had women lining up to date him. Throughout his career, he had been romantically linked to more than 20 women.
His dating pool included the likes of Carol Sopel, Julie Hamilton, actresses Diane Cilento, Jill St. John, and Lana Wood. Sean also dated acclaimed author Carole Mallory, Polish model Magda Konopka, painter Micheline Roquebrune, and singer-songwriter Lynsey de Paul.
Considering the fact that People Magazine named Sean both the "Sexiest Man Alive" and "Sexiest Man of the Century" in 1999, it's no wonder he was so successful with the ladies.
Sean famously admitted "I like women. I don't understand them, but I like them." and if his dating history is anything to go by, he sure meant it. But which of his many admirers did he end up marrying?
Who Was Diane Cilento?
Diane Cilento was an Australian actress and author who was born on 2 April 1932. She rose to fame thanks to her roles in the 'Tom Jones' films and earned herself an Academy Award nomination.
Before she met Sean, Diane was married to an Italian aristocrat called Andrea Volpe and the pair had one daughter together, named Giovanna. Diane and Andrea got divorced in 1962.
Diane met Sean on the set of BBC's production of Anna Christie and the two married in 1962 as soon as her divorce was finalized. A year later, in 1963, they had a son together who they called Jason.
But Diane and Sean's marriage was not meant to be and they divorced in 1973. The divorce likely came about as a result of the toll that playing Bond took on their marriage, but in 2006 Diane alleged physical abuse.
In response to the allegations, Sean told the Evening Standard "I haven't seen the woman in 37 years and she knows nothing about me or my life now. Diane can't move on from the break-up of our marriage and I have already had to contend with her accusations about me being violent towards her."
He continued "Now the lies seem to be getting even more vicious and, what is worse, she is dragging our son into it."
Who Is Micheline Roquebrune?
After his relationship with Diane dissolved, Sean dated a string of women before meeting Micheline Roquebrune at a golf tournament in Morocco in 1970.
Micheline is a Morrocan-French painter whose vibrant realist work is greatly inspired by 'le bonheur de Vivre'. By the time she met Sean, Micheline had been married twice and had three children from her previous marriages.
Five years after meeting, Sean and Micheline tied the knot in Gibraltar. The pair built a bungalow in Puerto Banus and moved into their home as soon as they became man and wife.
In the late 1980s, Sean cheated on Micheline and had an affair with English singer-songwriter Lynsey de Paul. Despite the highly publicized affair, Micheline stood by Sean and the pair remained happily married for 45 years until he died in 2020, at the age of 90.
Sean once said "I met my wife through playing golf. She is French and couldn't speak English and I couldn't speak French, so there was little chance of us getting involved in any boring conversations — that's why we got married really quickly."