Sean Connery was a Scottish actor, best known for his role lead role as James Bond in the "James Bond" movies. He did not enjoy off-screen media attention, but his incredible acting skills won him many other roles through catching the eyes of various directors and producers in Hollywood. He received an Academy Award, two BAFTA awards, and a Golden Globe before his passing in Nassau, the Bahamas on October 31, 2020.
Despite originally being from Scotland and owning a home there, France, and in Spain, Sean Connery's main residence was actually in New Providence Island in the Bahamas. The beautiful views and tax-friendly island caught his eye in a few James Bond movies, so he decided to move there permanently.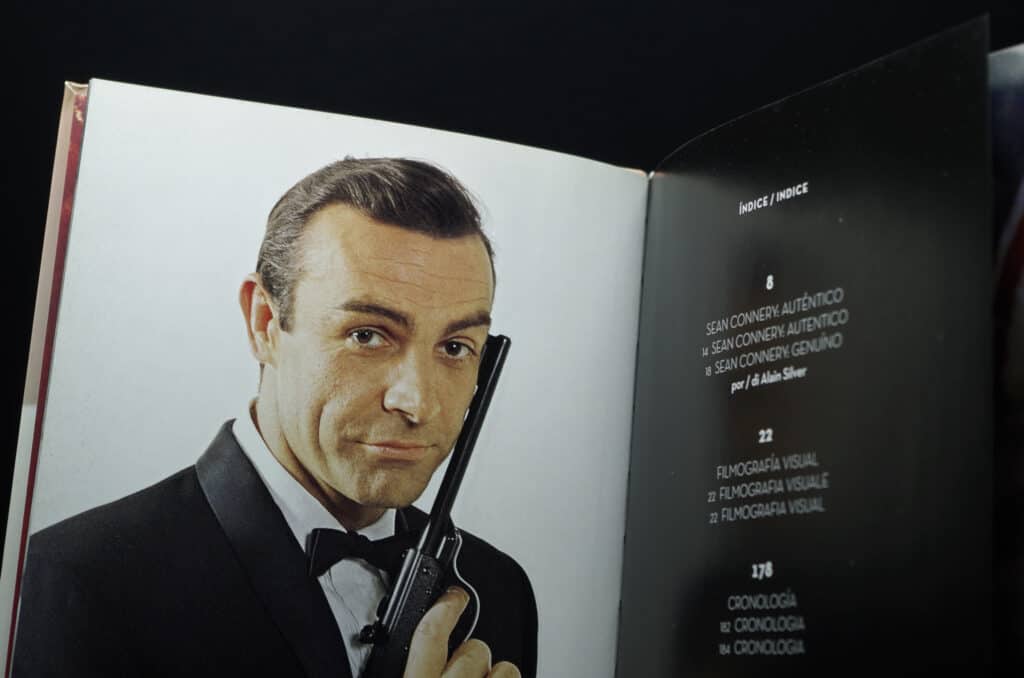 Having an impressive real estate portfolio served Connery quite well. With a net worth of approximately $350 million, Connery chose to splurge on homes.
Sean Connery's French Riviera Mansion
Connery's home in the south of France was quite the purchase. Described as a "palace", the home was put up for sale for $34 million after his passing.
The stunning home, known as "Belle Epoque", was in the very prestigious location of Cap de Nice. It is the most expensive home in the area and sits on top of cliffs overlooking Port de Nice.
Connery's French villa features a variety of amenities that make the residence highly sought after by real estate investors. The 5,000 square foot and six-story home includes an indoor swimming pool, five bedrooms, an elevator, terrace, gym, wine cellar, multiple walk-in closets, spa, and massive roof entertainment area.
His wife, Michelin Roquebrune, was originally from the region and was a French Moroccan artist who was said to have major influence over the architecture and artistry of the home.
The property is enclosed from the public through gated security and the neighborhood has also been a favorite of Royal Families, as well as, Coco Chanel, Pablo Picasso, and Grace Kelly.
"Belle Epoque" is known for its stunning exterior architecture by locals due to its incredible stonewalling, Meditterean plants, and shrubbery following the slope of the home into the seafront. Not to mention the views from almost every room in the home are immaculate.
Connery's Former Marbella Home
Sean Connery had previously owned a gorgeous home in Spain, although he sold it in the 1990s due to his nosy neighbors and dramatic endeavors surrounding the residence. He stated, "those people are not going to see me in my underpants; I am leaving Marbella".
Connery and his wife were part of a legal case known as the "Goldfinger case" because the two complained about constant construction surrounding the property, as well as being on trial for tax fraud. His wife had allegedly been faced with a 30-month jail sentence and fines if they were found guilty.
The drama had led to Connery selling the property, but the trial remained active until 2014. Eventually, all allegations against the couple were dropped.
The Perfect Quarantine Residence in the Bahamas
Sean Connery's permanent residence was in New Providence Island with his wife since the 1990s. He was at his Bahamas residence during his passing on October 31, 2020.
Connery lived in the lovely and secure neighborhood of Lyford Cay, surrounded by Clifton Bay and the Atlantic Ocean. With incredible Caribbean views such as the ones he experienced every single day, the Bahamas sure do seem like a wonderful place to quarantine.
The Bahamas are also a classic location for Bond movies, in which eight of the movies were filmed at.
Although the actor has managed to keep the residence quite private, with not much being known about the property, he made a statement surrounding the destruction that was made from Hurricane Dorian.
The 225-mph storm caused hefty destruction on the island, and Connery had stated that he was lucky to survive the hurricane. Hurricane Dorian had supposedly just missed his mansion, but still caused widespread devastation near his home.
Private Life of James Bond
Overall, Sean Connery did not enjoy being in the spotlight. He came to the realization that starring in films never really gave him the joy he desired.
Connery's last public appearance was in New York in 2017, where he was seen using a walking stick. When back at his Bahamas residence, he barely left his home.
Connery was treated like royalty by the staff in his gated community on the island and sometimes went golfing. He was able to escape the character of James Bond and finally relax after years of stardom and spotlight.