Sean Connery was a Scottish actor who is best known for playing 'James Bond' in several films. But was he the first actor to portray 'James Bond' on the big screen?
Sean Connery was the first actor to bring the 'James Bond' character to life in film when he starred in 'Dr. No' in 1962. Since then, the Scottish-born actor has portrayed the character a whopping seven times — tying him and Roger Moore for the achievement of playing 'James Bond' the most times.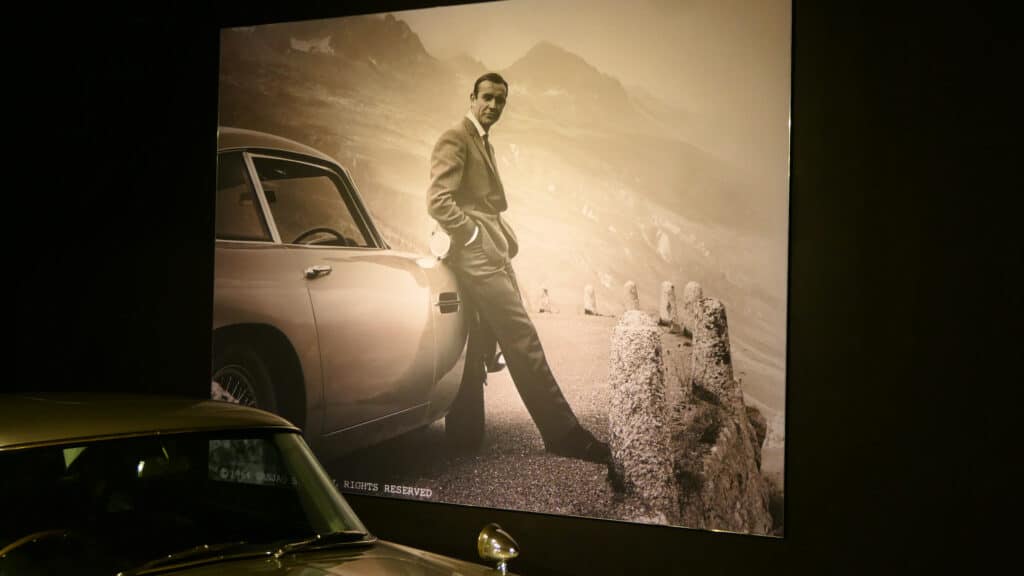 Let's take a look at how Sean became 'James Bond', how many times he's brought the character to life, why he retired from the 'James Bond' role and franchise, and what he thinks of those who played the suave Secret Service agent after him.
Why Did Sean Connery Get The Role of 'James Bond'?
Today he is regarded as the best 'James Bond' of all time, but if it was up to the novelist who invented the character — Ian Fleming — Sean would not have been considered at all.
Ian wanted David Niven for the role and thought that Sean was the antithesis of the character. Ian believed that Sean was "an overgrown stuntman lacking the finesse and elegance to play James Bond."
Thankfully, Albert R. Broccoli disagreed and fought for Sean to be cast. Albert said, "I wanted a ballsy guy… put a bit of veneer over that tough Scottish hide and you've got Fleming's Bond instead of all the mincing poofs we had applying for the job."
Sean's muscular build, sex appeal, overall good looks, and a "good word" from Albert's wife Dana, saw him land the role. He was up against Hollywood heavyweights Stanley Baker, Cary Grant, Rex Harrison, David Niven, and Richard Todd who were all considered for the role in 'Dr. No'.
It would appear that Ian got over his distaste for Sean, as the writer paid tribute to Sean by making three 'James Bond' characters have partial Scottish heritage.
How Many Times Has Sean Connery Played 'James Bond'?
Sean played 'James Bond' a whopping seven times. He starred in 1962's 'Dr. No.', 1963's 'From Russia with Love', 1964's 'Goldfinger', 1965's 'Thunderball', 1967's 'You Only Live Twice', 1971's 'Diamonds Are Forever', and 1983's 'Never Say Never Again'.
Only one other actor, Roger Moore, has played the character this many times. After this duo, actors Pierce Brosnan and Daniel Craig have each been 'James Bond' four times.
While Sean has said, "Bond's been good to me, so I shouldn't knock him,' the actor has indeed knocked the character several times in the past.
After 'Diamonds Are Forever', Sean was done with the role. He told The Guardian, "I have always hated that damned James Bond. I'd like to kill him."
When Playboy asked Sean if he was worried about being typecast, Sean responded "Let me straighten you out on this… There are a lot of things I did before Bond, like playing the classics on stage, that don't seem to get publicized. So you see, this Bond image is a problem in a way, and a bit of a bore."
What Did Sean Connery Think of Other 'James Bond' Actors?
Perhaps it's because he was the first 'James Bond', or perhaps it's because he's played the role so many times that it's difficult to differentiate between actor and character, but Sean is regarded by most as the best 'James Bond' actor of all time.
He's been open about what playing the character means to him. But what does Sean think of the portrayals of this iconic character by other actors?
After Sean, David Niven played 'James Bond' in the 1967 film 'Casino Royale'. George Lazenby in 1969 'On Her Majesty's Secret Service' and Pierce Brosnan was 'James Bond' in1995, 1997, 1999, and 2002.
Roger Moore, the actor who has played 'James Bond' as many times as Sean has, starred in the 1973, 1974, 1977, 1979, 1891, and 1983 films. Sean was open about his thoughts on Roger's performance.
He said, "His is a sort of parody of the character, as it were, so you would go for the laugh or the humour at whatever the cost of the credibility or the reality. I think that's basically the difference. I think he, Moore, took another direction with it that way and acquired an entirely different audience."
On Timothy Dalton, who starred in 1987's 'The Living Daylights' and 1989's 'License to Kill', Sean said "Timothy Dalton never got a handle on the role. He took it seriously in the wrong way."
And on Daniel Craig, who played 'James Bond' in 2006, 2008, 2012, and 2015, Sean told the Daily Mail, "I think Daniel Craig is a terrific choice. I think they're going back to a more realistic type of Bond movie as I don't think they could have gone much further with the special effects."