Sylvester Stallone starred as a Vietnam War veteran in First Blood and its Rambo sequels. Stallone also would have been the right age to be drafted to the Vietnam War in the 1960s.
Sylvester Stallone was not in the military. He was also not what many people would call a draft dodger. During the Vietnam War draft, Stallone was able to defer involvement by attending college. Upon graduating from college in 1969, Stallone was at the age where the US was no longer drafting men born in his birth year of 1946.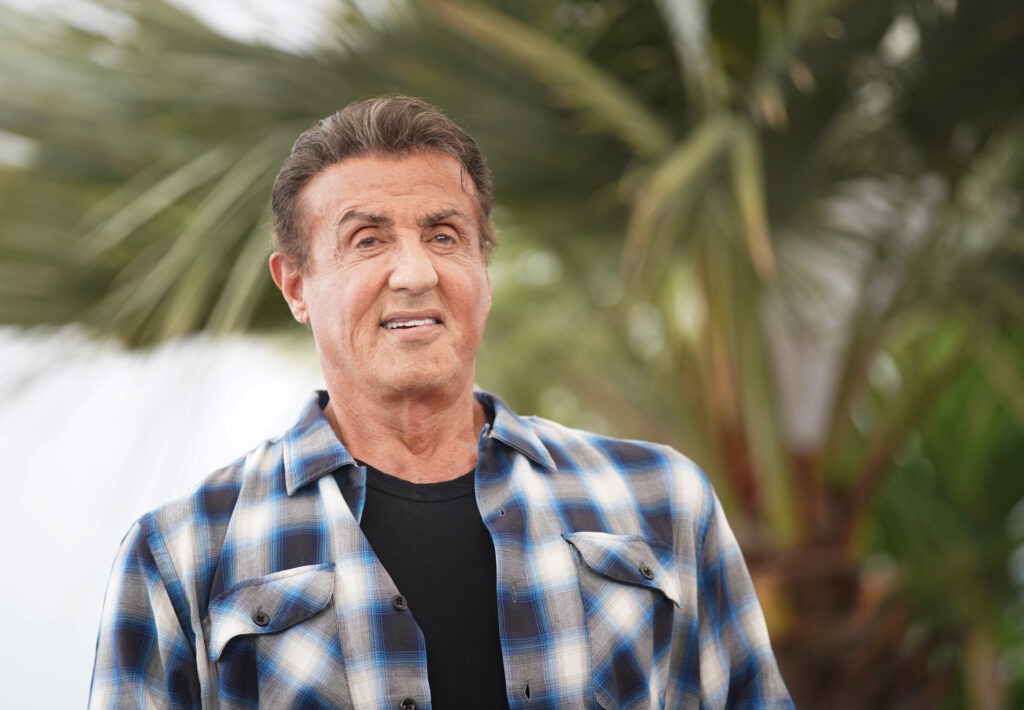 Scroll down to read more about how the Vietnam War Draft Lottery worked, how Sylvester Stallone was able to avoid being drafted, and if he would have actually been eligible.
The Vietnam War Draft & Lottery
When the United States government fully entered the country into the Vietnam War in 1964 under the request of President Lyndon B. Johnson, a mandatory draft was put in place. It meant that any man who met the requirements would have to serve.
There were certain exemptions that would make a person either ineligible for the draft or able to defer the draft. Those exemptions were things like being married with children, attending college, physical ineligibility, work ineligibility, or a criminal record.
However, the marriage ineligibility was ended by Lyndon B. Johnson on August 26, 1965. If you didn't fall into one of the few categories listed above, it was likely you would be conscripted into military service.
Of course, between 1964 and 1975, only 3 million of the eligible 27 million in the draft pool were actually deployed to Vietnam.
When Richard Nixon came into office in 1968, the draft was changed. Nixon wanted to end conscription because he felt that changing the military to a completely voluntary basis would end the youth's anti-war movement.
So in 1969, the first Draft Lottery occurred in order to help move the country towards voluntary military service.
The draft lottery of 1969 worked so that each day of the year was assigned a number from 1 to 366 (that includes February 29). Then numbers were drawn Bingo-style and the dates corresponding to those numbers would be listed in the draft order.
The first number pulled was 258 and the 258th day of the year is September 14. So any man born between 1944 and 1950 with a birthday on September 14 were the first to be drafted in 1969.
They changed the method a bit for the subsequent draft lotteries from 1970 to 1975. However, anyone whose number was drawn after 1971 didn't end up serving because the draft call ended December 7, 1971.
You can watch Sylvester Stallone talking about his time at a school in Switzerland (during the Vietnam War) in the below YouTube video.
How Sylvester Stallone Avoided the Draft
As mentioned above, up until the lottery in 1969 Stallone was a college student and was, therefore, able to defer any draft request. However, come 1969 he had left college to pursue his acting career full time.
This meant that he would become draft eligible. Fortunately, his birth date of July 6th and draft number 327 was never called up in the 1969 Draft Lottery or in the following year of 1970.
After that, the lottery was changed so that only people born in a specific year were being drafted as a part of the lottery. This was starting with the birth year of 1951, which meant that Stallone no longer had to worry about being drafted.
Would Stallone Have Been Physically Eligible?
While Sylvester Stallone has shown us all that he is a completely capable action star and fighter from his roles as Rambo to Rocky to Judge Dredd, chances are he wouldn't have passed a physical.
Why exactly is that?
Well, yes Stallone is in peak physical condition. Even in his seventies, he is looking like he is in his fifties.
However, this doesn't change the fact that Sylvester Stallone is partially paralyzed and has been since birth. This was due to his mother having a difficult birth.
Since she was having difficulty, her nurses had to pull Stallone out using forceps. The use of the forceps ended up severing one of his facial nerves and he ended up with permanent facial paralysis.
That is why the left side of his face droops and he often has slurred speech. It is because of this facial paralysis that Stallone would likely have been physically exempt from serving in the military.