So many young people have found their fame through competing on American Idol. Was Taylor Swift one of them?
Taylor Swift was not on American Idol. She has never appeared on the show, not even to perform. Swift has performed on America's Got Talent as a guest. There was a contestant on season 18 of American Idol named Alisa Ermolaev who said people think she looks like Taylor Swift. Swift has also appeared on The Voice and The X-Factor.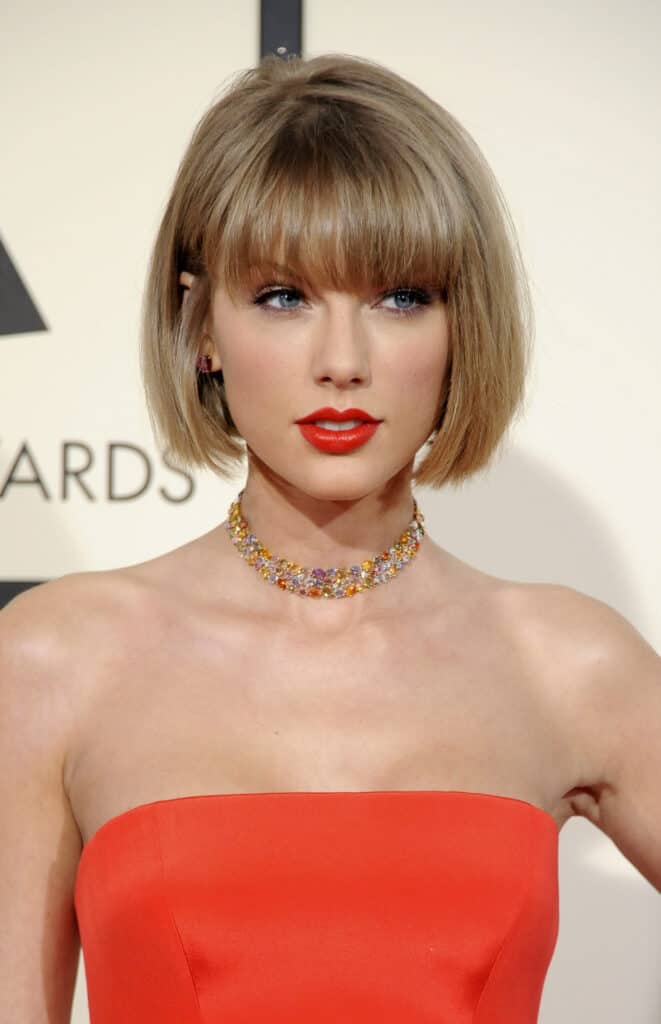 Scroll down to read more about how Taylor Swift became famous, her appearance on other talent reality shows, and why she has never been on American Idol.
Taylor Swift's Road to Fame
Taylor Swift's road to success and fame started when she was only eleven years old and traveled to Nashville, Tennessee with her demo tapes. The trip was fruitless because of the oversaturation of the market.
However, she learned through this trip that she needed an edge on her competition. So it was that she learned how to play guitar.
In 2003, when Swift was only fourteen, she started working with talent agent Dan Dymtrow out of New York. She started by modeling for Abercrombie & Fitch and was able to get one of her demo songs on a Maybelline compilation album.
It was through that compilation album that she was finally able to perform for a big record label. She got a development deal with RCA Records.
Her family moved to Nashville, Tennessee when she was still 14-years-old. It was there that she began working with Liz Rose who saw how much talent Swift possessed.
Rose recalled that Swift basically wrote everything and all she did was edit the work. She was blown away by Taylor's inane ability as a lyricist and artist.
In fact, Liz Rose was one of the people who helped Taylor Swift with developing her very first album, Taylor Swift. It was released in October 2006 when Swift was only 17.
It was her song 'Tim McGraw' that catapulted her to being regarded as an overnight success. However, as you can see there were almost six years of work that went in behind the scenes in order for Taylor Swift to become such a success.
And, she still didn't get to the A-list level that she is at now for quite some time. She was touring as the opening act for other artists like Brad Paisley for another three years before headlining her first tour in 2009.
Watch the below video to see Taylor Swift performing 'Me' with Brendon Urie of Panic! At The Disco live on the 2019 season finale of The Voice.
Swift's Appearances on Reality Talent Shows
Even though she hasn't appeared on American Idol, Taylor Swift has been on three other reality talent shows. Those three shows are America's Got Talent, The Voice, and The X-Factor.
Swift has performed on these shows and also been a guest judge. In 2007, she performed on her first show, America's Got Talent, playing her song 'Teardrops On My Guitar.'
In 2010, she performed on So You Think You Can Dance Australia and The X-Factor Italy. Then 2012 saw her performing on both the UK and U.S. versions of The X-Factor.
From there she has continued to perform on these shows as well as The Voice over the years.
Her role in The Voice had been a lot more extensive as well. She has appeared as a Mega-Mentor twice now.
In 2014 and in 2019 she took on this role to coach singers for the reality competition.
Why Taylor Swift Hasn't Been on American Idol
Not only did Taylor Swift not compete on American Idol, but she also has never even appeared on the reality show. There is probably a reason behind that too.
First of all, there aren't very many celebrity performances on the show. There is the celebrity duet part of the competition though and Taylor has never appeared on that.
She is a busy woman and she also had a feud going on with one of the current judges for a while. Although they are cool now, Swift and Katy Perry were in the midst of a long feud.
Their feud wasn't resolved until 2018. This could have added to the reasons why Taylor Swift wouldn't appear on American Idol.
Either way, Swift has yet to ever show up on the original ultimate singing talent contest.