Critically acclaimed alternative R&B artist, Frank Ocean, is known for creating music that is described as complex and introspective.
Starting out in 2010 in the group Odd Future, Ocean was surrounded by a collective of collaborators that would go on to create diverse, genre-shattering music. Known for the emotive nature of his work, audiences cherish his somber tracks; a few of his saddest songs include 'Self Control', 'Thinkin Bout You', and 'Bad Religion'.
His genre-transgressing tunes fuse hip-hop, R&B, and an alternative styling that is uniquely Ocean's.
Love & Loss
In July of 2012, Ocean published a post on Tumblr about his first impactful relationship. At age 19, he met a boy and fell in love in the summertime.
Much of Ocean's musical work echoes the sentiments captured in this emotional post:
His message in this was one of confusion, innocence, and heartbreak. When he released his debut album, 'Channel Orange' six days after the Tumblr post, the connection between the two was unmistakable.
Navigating the world of hip-hop as a member of the LGBTQ community, among enveloping hyper-masculinity, was no doubt daunting in addition to the heartbreak in his personal life.
Ocean's membership to the Odd Future group allotted him a support system through his coming out. A few years later, fellow OF member, Tyler the Creator, would openly discuss his own coming out as well.
When questioned about his orientation, Ocean made it clear that sexuality is a spectrum for him: "I'll respectfully say that life is dynamic and comes along with dynamic experiences, and the same sentiment that I have towards genres of music, I have towards a lot of labels and boxes and sh*t,"
'Thinkin Bout You'
Two tracks from 'Channel Orange' make it into the running for Ocean' saddest songs: 'Thinkin Bout You', and 'Bad Religion'. Each of these speak of unrequited love at a time when Ocean was most vulnerable.
'Thinkin Bout You' begins by employing imagery of weather systems, which are discussed as elements that are unperturbed by the will of men. This introduces the thematic loss of control and creates a feeling of helplessness early on.
Ocean asks a series of questions throughout the song, implying that the situation did not offer closure, or that he may not be in close contact with this person anymore. The open-ended queries include:
"I've been thinkin' bout you, do you think about me still? Do ya, do ya?…Yes, of course, I remember, how could I forget? How you feel?"
Appearing to carry on a conversation with a partner who is now absent, Ocean explores the depths of lost love.
'Bad Religion'
In 'Bad Religion', Ocean discusses unrequited love in a different way. He utilizes religious and cult imagery to liken his devotion to his lover to the blind devotion of a fanatical follower.
The phrase in the chorus, 'Allahu Akbar' is evocative of Muslim and Arabic-speaking religions. Ocean also uses the generalized word 'cult' and also references the famous group, People's Temple of the Disciples of Christ.
Reaching beyond just a religious devotion, he implies a lethal devotion in his line: "And cyanide in my styrofoam cup." This self-destructive behavior hearkens back to the idea of helplessness in his repeated line, "I can never make him love me".
This song also functions as a reflection on his relationship with religion as a member of the LGBTQ community. The double meaning adds an additional layer of rejection to this already somber track.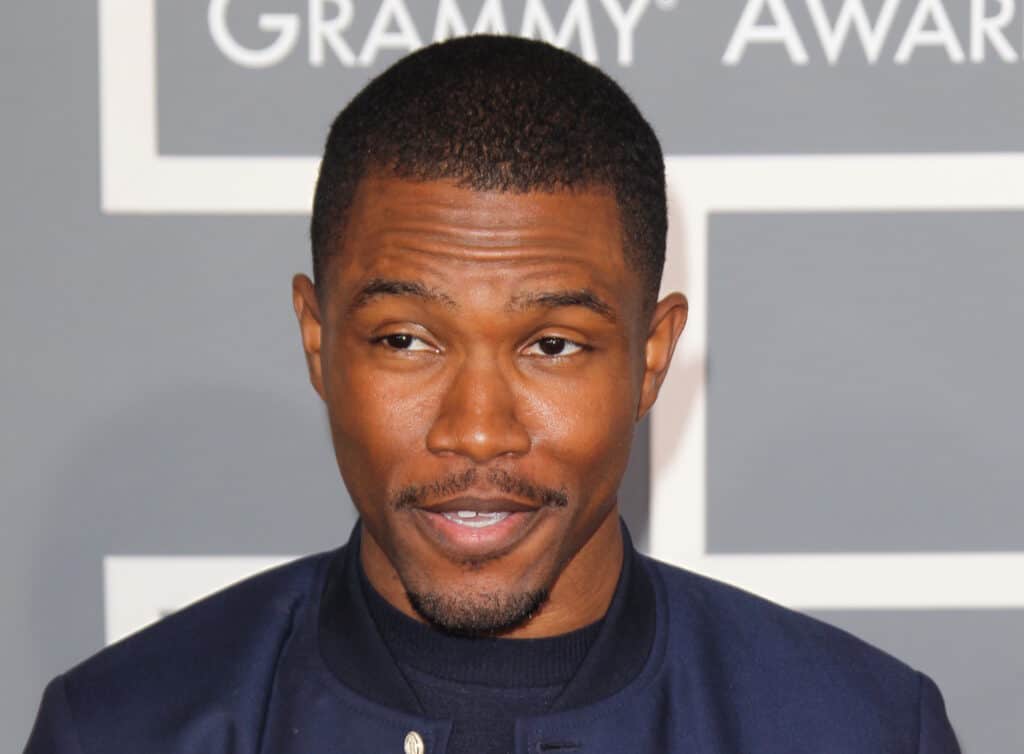 'Self-Control'
Ocean's 2016 album 'Blonde' brought about the track 'Self-Control', which is also commonly discussed as some of Ocean's saddest writing.
In 'Self-Control', Ocean employs several devices to signal time running out. Lyrically, he evokes this theme in saying:
"Could we make it in? Do we have time?", in conjunction with, "I, I, I know you gotta leave, leave, leave…I, I, I know you got someone comin'"
In addition to this, Ocean also speeds up the recording on certain lines, giving the song a rushed feel. He discusses the tragedy of poor romantic timing, and the revolving door of missing someone.
The perspective of the tracks shift from one album to the next; 'Blonde' offers a more reflective and grown up view of love.