Frank Ocean is one of the biggest musical geniuses of this generation with two Grammys under his belt. Did he have an education that supported his musical creativity?
Frank Ocean went to John Ehret High School in Jefferson Parish, Louisiana, a suburb of New Orleans. During his school days, he was not fond of authority and was often suspended from school. This was until he became obsessed with making it as a musician.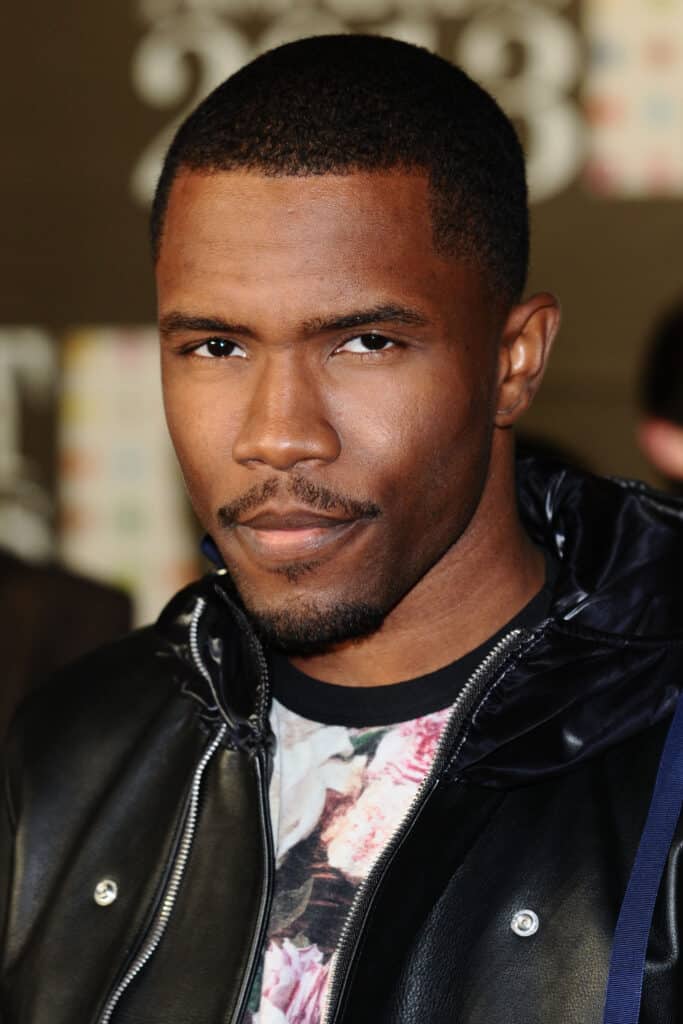 Scroll down to read more about Frank Ocean's early life, his time in high school, and John Ehret High School
Frank Ocean's Early Life
Growing up in Louisiana wasn't exactly easy for Frank Ocean, born Christoper Edwin Breaux. His family couldn't always pay the bills and he was raised by his mother Katonya and his grandfather Lionel.
In fact, Lionel was a recovered addict. He had struggled with addictions to crack, heroin, and alcohol. While he was not a father that was around during his daughter's childhood, he did become Frank Ocean's father figure growing up.
Ocean's father left when he was only six years old and it was Katonya's father who stepped in to help take care of the family. According to his family, Frank was so much like Lionel, who went by Lonny, that they nicknamed him Lonny as well.
So growing up Frank Ocean was often called Lonny or Lonny Jr. And, Frank would often accompany Lonny Sr. to AA and NA meetings because he was a member and sponsor of both groups.
Despite his private and quiet manner, Frank Ocean had a knack for getting into trouble growing up. He told W Magazine that in middle school "I didn't have a deep affection for authority. I was expelled and suspended it felt like every five minutes, every school year until I became obsessed with figuring out how to make a career in music."
It was through his middle school days that he finally found that passion for music and started to pursue it. He booked his first recording studio when he was only 12 or 13-years-old.
Watch the below video from Before They Were Famous that talks about Frank Ocean before he was famous.
Frank Ocean in High School
Ocean has always had more of a quiet demeanor to him and that is probably because he has always liked writing instead of talking. It's something he has been doing since he was a kid. If he was so quiet then what was he like in high school?
Well, he doesn't recall. He answered a fan's question on Tumblr who asked him what high school was like for him. They wanted to know if he was popular, if he played sports, and if he had any crazy stories.
At this point, Ocean was focused on building out his music career and working jobs so that he could buy recording equipment for his at-home recording studio. That's why his response to this question is pretty relevant.
He said that it was a blur. He had a 3.2 GPA in school and played a few different sports, although he didn't divulge which ones. Then he told his crazy story that he said probably wasn't that crazy, but he broke the state record for fundraising. He did this by selling mail-order candy in his neighborhood.
Other than that story, he said that he got into a fight with another guy over a card game the last week of his senior year. He ended up kicking his opponent so hard in the head that it knocked out the guy's earring.
John Ehret High School
The high school that Frank Ocean attended where all of these incidents took place is called John Ehret High School. It is a public school located in the unincorporated town of Jefferson Parish, Louisiana.
Jefferson Parish is not far from New Orleans and is considered part of the New Orleans-Metairie Metropolitan Area. John Ehret High School isn't considered one of the best schools in the state, however, it is classified as a 'B' school in Louisiana. This means that the school does have good sports programs, AP classes, and arts programs.
It also has a few famous alumni. Those alumni include the NFL players Reggie Wayne, Darrel Williams, and Kordell Stewart. The children's author Kimberly Willis Holt is also a John Ehret High School alumni.
Overall, the high school was a good place for future stars to get their start it seems.