Stephen Curry is a popular American professional basketball player who is widely regarded as both the greatest shooter and one of the greatest point guards in basketball history. Today, he's an MVP NBA All-Star, but once upon a time, he was just a regular school-going kid. So, what college did Stephen Curry go to?
Stephen Curry went to Davidson College in Davidson, North Carolina, after deciding that his father's alma mater wasn't the right choice. Stephen was a sociology student at Davidson College for three full years before declaring himself eligible for the 2009 NBA draft.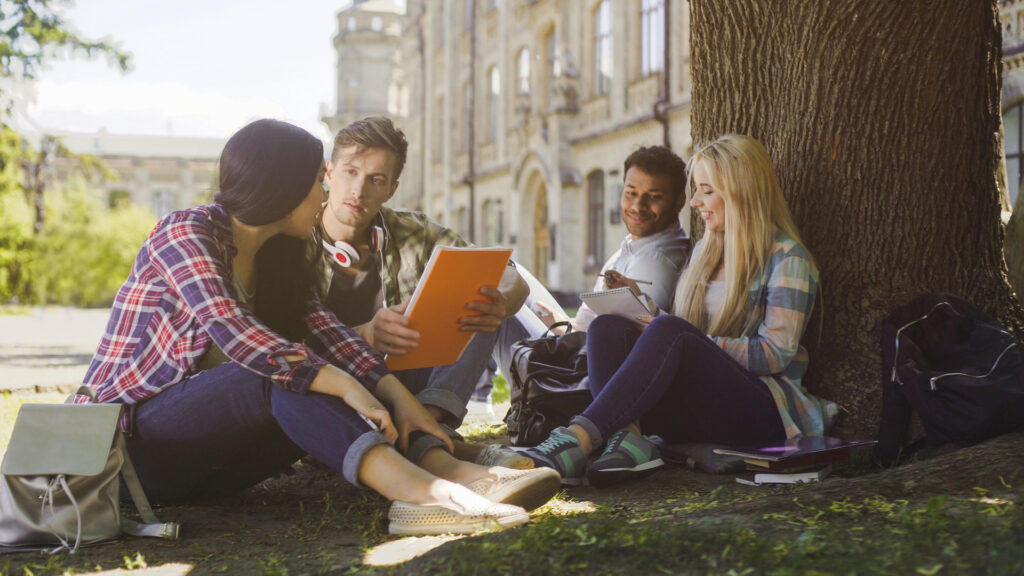 Few names in modern basketball are as recognizable as Stephen Curry's is – he's a legend. Read on to find out how his education has shaped him into the man he is today, where he went to school, and how much – if at all – he cares about education today.
Stephen Curry's Educational Background
Stephen's educational background is interesting, to say the least. In his early years, he went to a Montessori School which he claims had a tremendous impact on who he is today. Stephen's mother, Sonya Curry, owns and operates a Montessori School to this day.

Stephen says of his early education, "I think Montessori School helped me become the person I am today. Montessori gave me a lot of confidence at a young age. I used to love coming to school because there's something new I was gonna learn every single day. I think it's a good fit for anybody because you can go at your own pace and take your time and each kid can find a way to learn the best that they can."
After finishing elementary school, Stephen went to Charlotte Christian School, a private non-denominational Christian college preparatory school in North Carolina. This is the same school that athletes Bo Hines, Todd Fuller, Anthony Gill, Jackson Kowar, Desmond Larence, Akil Mitchell, Jared Odenbeck, and Matthias Farley all went to.
Stephen had a high school GPA of 2.5 and was named both all-conference and all-state while a student at Charlotte Christian School.
What College Did Stephen Curry Go To?
Because Stephen's father, Dell Curry, played college ball at Virginia Tech, Stephen wanted to go there. But due to his 160-pound frame, the school was only prepared to offer him a walk-on spot and so Stephen went to Davidson College instead.
Davidson College, where names like Charles Wright, Woodrow Wilson, Patricia Cornwell, and Tony Snow were educated, had been trying to recruit Stephen since he was in the tenth grade. The coach at Davidson College, Bob McKillop, recognized Stephen's "technical talents, but also all the emotional talents."
Stephen would attend Davidson College for three full years before declaring himself eligible for the 2009 NBA Draft. While a student at the college, Stephen was working towards getting a degree in sociology, but because he dropped out a year early he was unable to finish his studies and obtain his degree.
To cement his legacy and officially retire his jersey at Davidson College, Stephen needs to complete his degree. In 2020, Stephen reportedly got in touch with the college to find out what he needs to do to get his degree and retire his jersey for good.
Does Stephen Curry Care About Education?
According to Celebrity Net Worth, Stephen has a net worth of around USD $160 million which is unsurprising when you consider the fact that he's one of the highest-paid NBA players of all time, lagging behind legends like Kobe Bryant, LeBron James, and Kevin Durant.
But what is surprising is how generous Stephen is with his massive wealth. Since 2012, the star has been donating chunks of his money to various causes ranging from 'Nothing But Nets' to 'Boys & Girls Club of America.'
In 2018, Stephen teamed up with Under Armour to create a pair of basketball shoes inspired by an off-hand comment he made about the Apollo moon landing possibly not being true. He wore the shoes in a game, signed them, and sold them on eBay for USD $58,100. All of the money was donated to STEM programs.
In 2019, Stephen and his wife Ayesha established a foundation called 'Eat. Learn. Play. Foundation' in California. In addition to providing more than 17 million meals to children and their families, the organization aims to "Create a culture of reading in Oakland to grow and inspire the next generation of young readers."