Hollywood leading man Brad Pitt is known for his blockbuster roles in films such as "Once Upon a Time…In Hollywood" and "Moneyball," not to mention for being nearly everyone's celebrity crush. How does this actor balance it all?
Brad Pitt's daily routine is action-packed but can change depending on his filming schedule and other work commitments. However, he makes sure to make time for his family and for his fitness routine.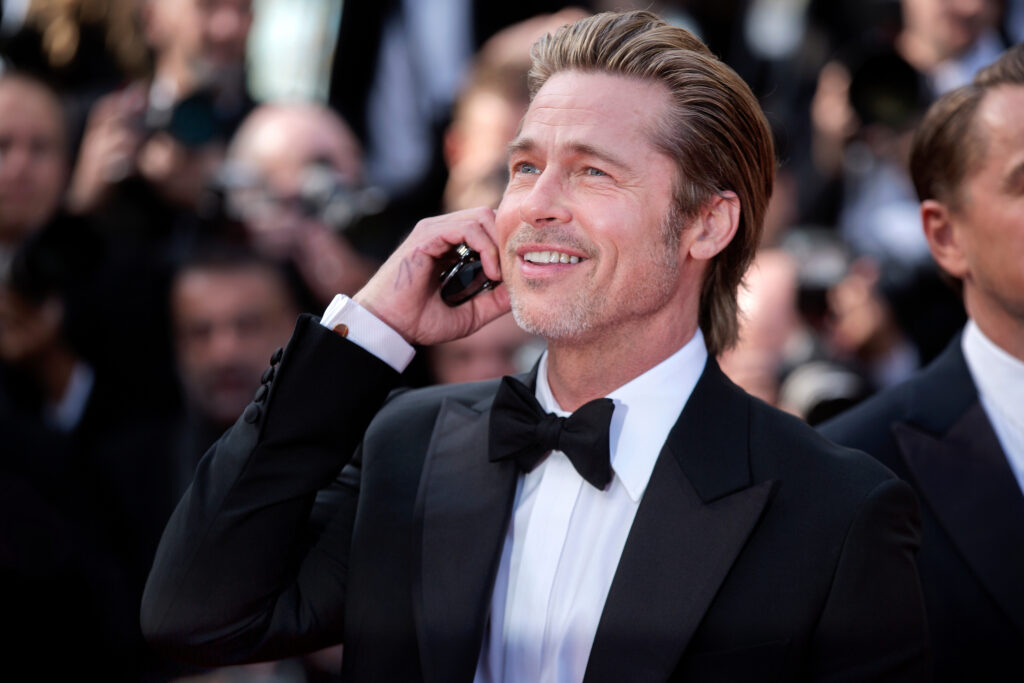 Honestly, Brad Pitt has managed to create a name for himself in one of the most competitive industries around, which means a packed schedule. However, most fans wanting to emulate the actor are probably most interested in the star's fitness routine, given his physique in films like "Fight Club."
Workout and Fitness Routine
Brad Pitt undoubtedly has an impressive physique; there's no question. However, these sorts of things are (thankfully or unfortunately, depending on your perspective) not due to chance but due to hard work and dedication.
That means if you want to get a body like Brad Pitt, you definitely can — it just requires a lot of push-ups and laterals, whatever those are.
If you want to go for the old school "Fight Club" look, GQ has you covered.
His "Fight Club" look meant maintaining an incredibly low body fat percentage and incorporating a strategy known as "training to failure." Training to failure essentially means pushing yourself as far as you can go while still keeping strong form.
It's not something normally encouraged, so make sure to consult with a personal trainer instead of trying this out on your own.
Brad Pitt would do four consecutive days of resistance training, targeting a different muscle group each day. Then, he would dedicate a couple of days to cardio.
He would typically do three sets of fifteen repetitions for each exercise, then allow himself a minute of rest between sets.
On Mondays, he would focus on his chest, then his back on Tuesdays, then his shoulders on Wednesday. Thursday, he dedicated to his biceps and triceps while keeping Friday and Saturday for cardio, with a rest day on Sunday.
If you're interested in going for more of a modern Brad Pitt look, similar to his physique in "Once Upon a Time… In Hollywood," then you're in luck.
Brad Pitt's workout for "Once Upon a Time…In Hollywood" followed a similar schedule each day, but with some minor differences. Notably, because he was going for bulk instead of definition, there are a lot more sets.
Distractify notes that Brad Pitt would typically do five to eight sets and eight to fifteen repetitions for each bodybuilding move, in addition to tons of cardio.
A good workout and fitness plan would be to start with cardio, such as using a treadmill for twenty minutes to start your day, then eat breakfast and go into a weightlifting routine. Then, finish your workout with another twenty minutes of cardio.
It might not be fun, but it definitely gets the job done.
Diet and Wellness Plan
Another thing to keep in mind is that your personal wellness depends on more than just working out. Eating a healthy diet is crucial, especially when working out regularly.
Now, a healthy diet doesn't just mean cutting down on calories — in fact, it means just the opposite, as calories are the fuel that gives you the energy to go about your day.
High Snobriety reported that Brad Pitt's diet for "Fight Club" consisted of him eating incredibly clean and healthy meals that were high in protein, mainly chicken or fish, brown rice, and green veggies.
It is incredibly important to make sure that you get enough calories in your day, so it's best practice to consult with a dietician before starting a new diet plan. Still, incorporating more healthy foods such as grilled vegetables and tuna is a great way to start.
Once Upon a Time… In the Life of Brad Pitt
Although his dedication to his fitness routine is enviable, in the end, Brad Pitt is just a regular guy.
In this interview with W Magazine, Brad Pitt discusses his life, including his first kiss, after which he apparently "ran home afterward."
Otherwise, ABC News spent a day with Brad Pitt and his ex-wife Angelina Jolie, when his life mostly consisted of spending time with his family and working.
However, there was one notable difference between Brad Pitt and your average Joe — paparazzi.
Brad Pitt said that even when he cannot see them, he can often feel their presence, saying, "I try to describe to people … I know if I'm out somewhere and, and there's someone shooting me 300 yards away in a bush, I just know it. It's this, this sense that gets fine-tuned over the years."