Harry Styles is an English singer, songwriter, actor, and fashion icon whose incredible sense of style has inspired the likes of Gucci, Burberry, and Yves Saint Laurent. By now the world is well aware that Harry looks good, but does he smell good too?
Harry Styles wears the cologne he created with Gucci, Mémoire d'une Odeur, which smells of vanilla, sandalwood, jasmine, chamomile, musk, and more. Before this collaboration, his signature scent was Tobacco Vanille Private Blend by Tom Ford.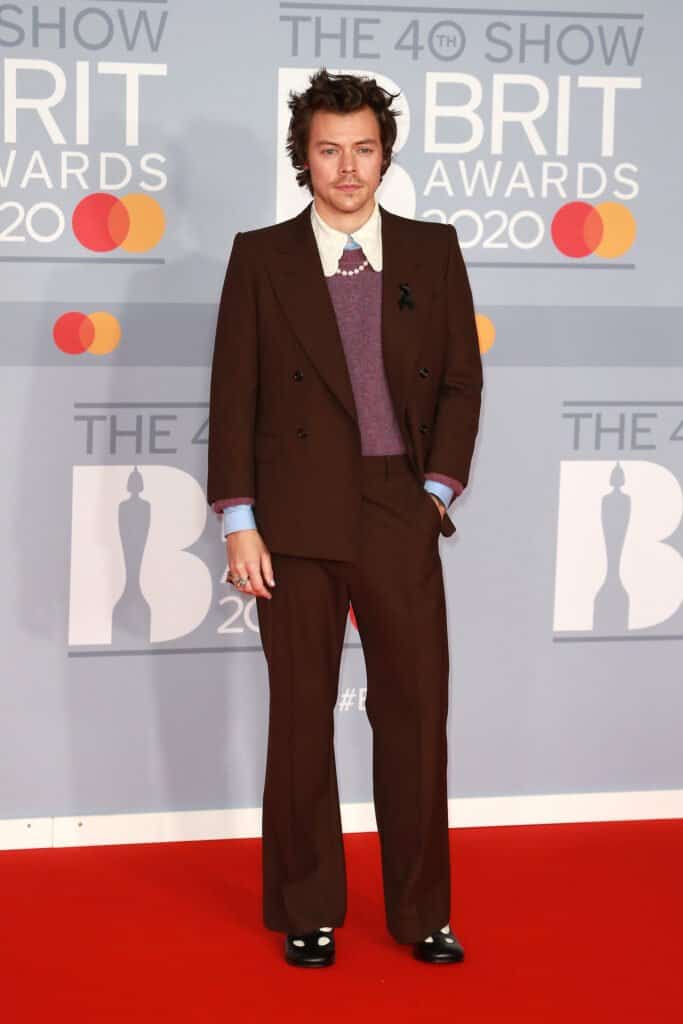 True fans of Harry Styles aren't satisfied with simply knowing which cologne he wears but want to discover what his hair and home smell like too. This article was written with those fans in mind.
What Does Harry Smell Like?
Harry says of his cologne preferences "I like a fragrance that has some emotion behind it." Surprisingly, cologne is something that has a deep impact on the star.
He says "The triggering of memories from smell is really strong for everyone. My mother has always worn the same perfume. It smells like Roman candles and jasmine. So anytime I smell it, I feel like a kid again. I feel like everyone has one of those."
There's no doubt about it: Harry is in the business of smelling good. That's why it came as no surprise when Harry teamed up with Gucci in 2019 to create Mémoire d'une Odeur.
The green-floral cologne contains hints of chamomile, Indian Coral Jasmine petals, musk, sandalwood, cedarwood, vanilla.
Harry describes the cologne as "really fresh" and says it is "floral, clean, not heavy, it smells like what I imagine Joan Didion's house to smell like."
He's exceptionally proud of the product as it is "Gucci's first universal fragrance… It transcends gender." Which, as we all know, is a cause close to Harry's heart.
Harry may be the face of the fragrance, but he truly does love this cologne. When DazedDigital asked if he genuinely wears the cologne he said, "All the time. I sleep in it."
Though Harry wears Gucci "all the time" these days, his old "signature scent" was Tobacco Vanille Private Blend by Tom Ford. Retailing for up to US $300 per bottle, the spicy fragrance smells like vanilla, tobacco blossom, dried fruits, cacao, and tonka bean.
What Does Harry's Hair Smell Like?
Since the day he stepped foot on the X Factor stage, Harry's hair has been a topic of conversation. So much so that when he made the decision to chop his locks off, it made international news.
Because his hair looks so magnificent the consensus is that it must smell just as good. It's suspected that Harry uses at least nine products on his mane so his hair smells like a mixture of scents including violet and herbs.
Ouai's Wave Spray, Matte Pomade, and Hair Oil are some of Harry's go-to hair products. The pomade and hair oil smells like violet, white musk and ylang ylang, while the hair spray contains a French fragrance called Rue St. Honoré.
He's also a huge fan of Bumble and Bumble and uses the brand's Prep, Tonic Lotion, Brilliantine, Thickening Dryspun Volume Texture Spray, and Hairdresser's Invisible Oil. All of these products contain herbs, oils, and vitamins and so they smell distinctly herbal.
What Does Harry's Home Smell Like?
Knowing what Harry and his hair smell like is one thing, but what about his home? Don't worry, you're about to find out.
A few years ago Harry's stylist, Lou Teasdale, decided to take a selfie in his living room and it didn't take much sleuthing to discover that scented candles are an essential item in Harry's home.
The two candles that were spotted on his vanity were the Cannelle Cinnamon Candle by Diptyque and Tom Ford's Tobacco Vanille Atomizer.
And it turns out that Harry doesn't just rely on scented candles to keep his home smelling wonderful. He also likes to take the smell of home with him when he hits the road.
When asked by Nick Grimshaw in a Radio 1 interview what he does today that he wouldn't have done a few years ago Harry responded "I mean I think everyone loves scented candles. But I usually take one from home if I'm traveling."