"Watermelon Sugar" singer and past One Direction member Harry Styles is known for his musical talent, heartthrob status, and groundbreaking fashion looks, but how does he manage it all?
Harry Styles has a loosely structured wellness routine that helped him cope with the challenges of self-isolating during the COVID-19 pandemic. It includes meditation, working on musical projects, going for runs, and most importantly, ordering delicious delivery to support local restaurants.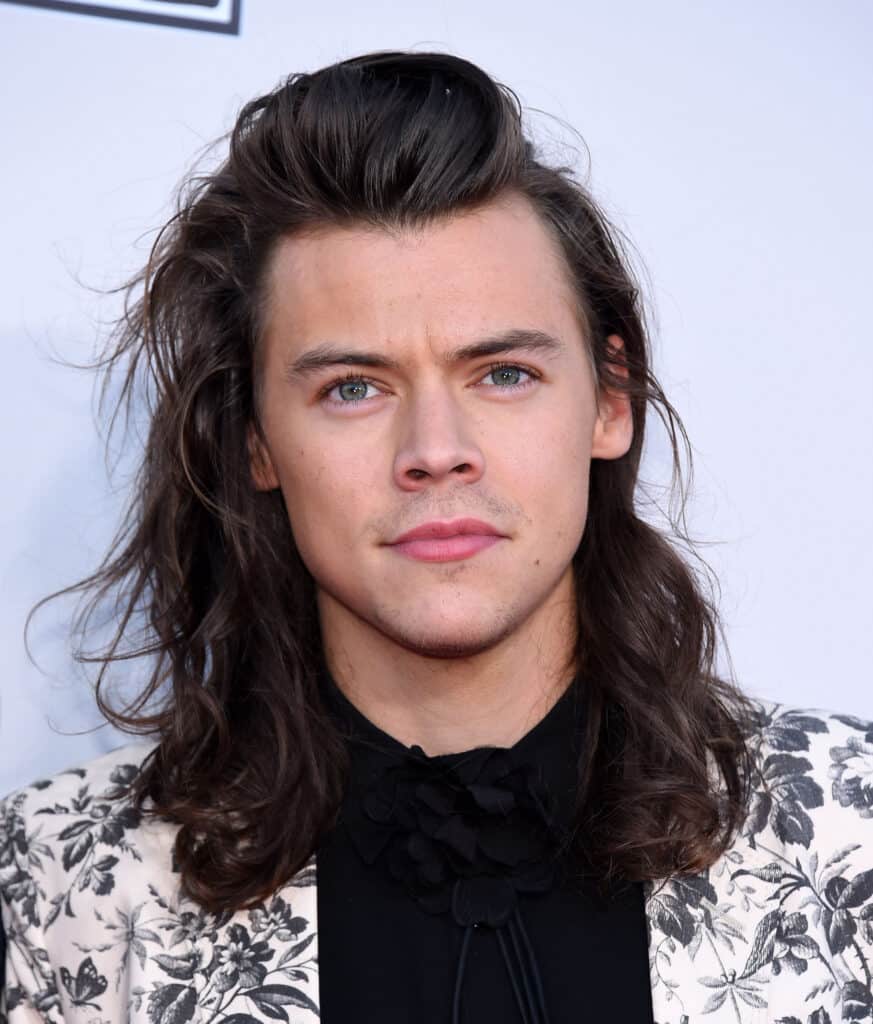 That sounds a lot better than most people's isolation routines — be honest, who didn't lose track of the days while self-isolating — but you don't need to be a superstar to incorporate his wellness routine into your lifestyle. Harry Styles has a few strong yet simple techniques to make his daily routine fulfilling.
Daily Routine
It can be challenging to think of celebrities going through the same experiences as all of us, but in the end, they must live regular lives when not in the spotlight, juice cleanses and intense workout routines notwithstanding.
Harry Styles may have starred on the cover of Vogue Magazine and alongside the multi-talented actor and show writer Phoebe Waller-Bridge (pictured below in his Instagram posts) but he also takes each day at a time, focusing on his personal wellness in challenging times.
His 2017 song "Sign of the Times" says just as much: "Stop your crying, baby / It's a sign of the times."
In a 2020 Apple Music interview, Harry Styles said that he's grateful that he has been able to work from home and keep a somewhat stable routine.
"I'll meditate in the morning and then have a coffee and do some reading to kind of just try and wake up a little bit. And then I go for a run, try and get some air and some sunshine, and try and work out in the morning or something.
And then I'll try and do a little work and just go for a walk in the afternoon. I just been trying to get some air and not see anyone. But I've been going for drives and stuff just to get some air and some sun on my face."
Harry Styles said that he has also managed to find time to work on new musical projects in addition to keeping this routine. He said that's what he should be doing anyway, so he's just continued to work, playing guitar, piano, and writing new lyrics.
"I think trying to allow the moments of happiness and just try not to make it feel like the world is ending so much."
In his November 2020 cover story with Vogue Magazine, Harry Styles mentioned that he is currently living with a pod of friends, who he watches movies ("Clueless" and "Goodfellas" were big hits in the Styles household) and cooks with. He says he likes to make soup.
Wellness Interests
In the same interview, Harry Styles said that meditation and mindfulness techniques changed his life. He meditates twice a day and even collaborated with the meditation app Calm, which involved him reading a pretty dreamy bedtime story called "Dream With Me."
Byrdie also reported that Harry Styles has some other pretty unique wellness techniques.
He's gone through several cryotherapy treatments, a physical therapy where patients are submerged in a -175 degree Farenheight chamber. Cryotherapy treatments are supposed to have many health benefits, including reducing inflammation and aiding in workout recovery.
For his workouts, Harry Styles prefers Pilates. He also credits a mostly plant-based diet for his physical wellness.
However, he says that the main technique that has helped him balance everything has been meditation.
"It's helped me be so much more present. I feel like I'm able to enjoy the things that are happening right in front of me. Meditation just brings a stillness that has been really beneficial, I think, for my mental health."
Meditation is backed by science which states its numerous mental health benefits, such as improving your stress control.
Luckily, you don't need an expensive cryotherapy chamber to practice meditation, as it can be done anywhere. Focusing on your breath and being present in the moment costs absolutely nothing, but the benefits are astounding.
If it seems too hard, that's okay.
There's a reason why it is called meditation practice: it gets easier to recenter yourself each time you try. Simple meditation techniques such as body awareness and conscious breathing are a great place to start.
Try meditation when you first wake up in the morning to start your day balanced, and you're golden.