Musician and former One Direction member Harry Styles is a man of many skills, known for his fashion takes and musical talents. What personality type is this dynamo?
Harry Styles has never publicly filled out a personality type test, so the true result is unknown. However, many fans have speculated about his magnetic personality.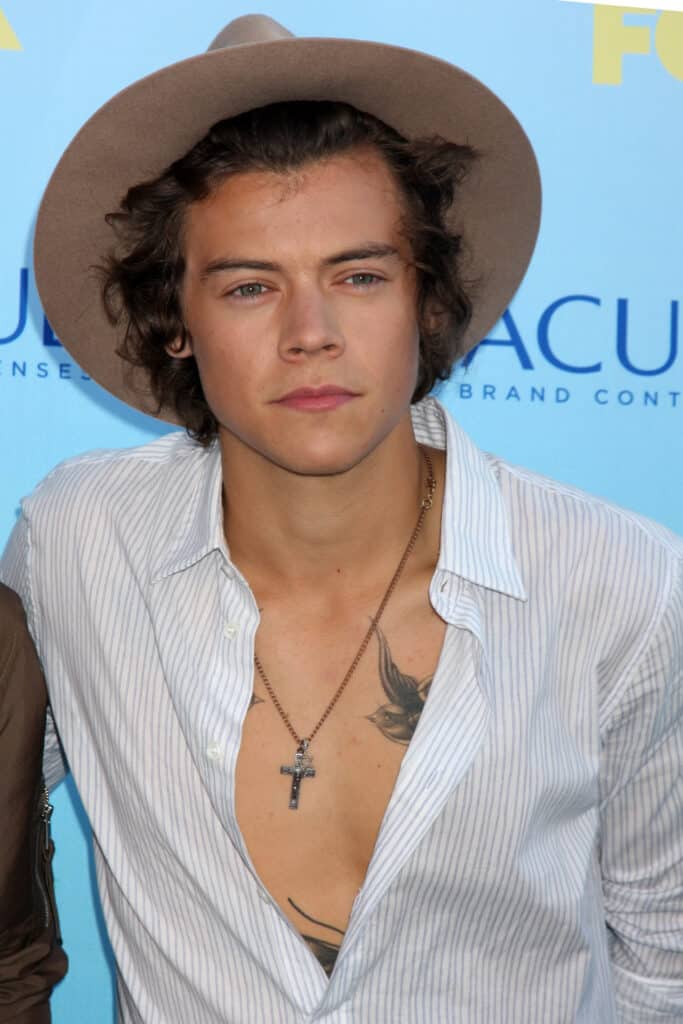 Although fans may never know the genuine result of a Harry Styles personality test, there are more ways to learn about someone than the result of a personality type test.
Fun Facts and Quotes
Since one cannot know the actual result of Harry Styles' personality type as he has never publicized one, it's easier to resort to other personality indicators. For example, interviews and magazine profiles give great insight into Harry Styles' personality.
In an interview with Mary Louise Kelly for NPR, Harry Styles confessed his love for the 1970s era of music, specifically Fleetwood Mac. He said, "I think it's just the freedom, it's people doing what they wanted to do […] there was a lot more of everybody hanging out together and playing songs, and I feel like music is a lot more competitive now."
Unlike many Fleetwood Mac fans, Harry Styles actually got to meet and perform with the legendary Stevie Nicks. He said that his favorite part about performing with her was the soundcheck before the performance when the two were playing in a giant empty concert hall.
Harry Styles also said that if he could tell his 16-year-old self anything, it would be not to worry. Instead, he takes a different approach and tries to be his authentic self, saying of the experience, "I just didn't want to be a hypocrite."
In an interview for Rolling Stone, Harry Styles said that embracing himself has allowed him to be more open, saying, "I'm discovering how much better it makes me feel to be open with friends. Feeling that vulnerability, rather than holding everything in."
Harry Styles's interview with The Howard Stern show demonstrates some of the musician's personality traits and qualities. He discusses his unique fashion choices, his discography, and his personal life.
In an interview with The Guardian, Harry Styles spoke about some of the ways that he handles the stresses of fame, saying that although he has found therapy and meditation useful, he has no time for juice cleanses, saying, "I was just hungry. And bored."
Otherwise, although he has a big personality, Harry Styles says that he likes to keep certain aspects of his life private. Although this may seem challenging for a star of his stature, Harry Styles says that he has managed to keep some privacy, saying, "I have a private life. You just don't know about it."
Myers-Briggs Type Indicator and Fandom
Although Harry Styles' personality type might never be public, his fanbase has speculated based on what they know about the musician.
The most popular Harry Styles fan forum on Reddit, r/HarryStyles, which describes itself as "A community for Harry Styles news and discussion" with over 30,000 members, voted to describe Harry Styles as, in their own words, "Possibly an ENFP, although could we ever categorize him?!"
This ENFP description seems to fit Harry Styles well, which is not surprising given his massive and incredibly passionate fanbase. An ENFP personality type has the Extraverted, Intuitive, Feeling, and Prospecting personality traits.
This means that they are often characterized as free spirits and the life of the party. They love big ideas and send out joyful energy into the world and to the people around them, exuding passion and energy.
The ENFP personality type seems to suit a creative performer like Harry Styles, but it's best not to rely on personality types to get to know someone.
In fact, a Vox investigation demonstrated that the popular personality type quiz known as the Myers-Briggs Type Indicator test is about as accurate as a horoscope — fun but not reliable enough to honestly describe someone's character.
An organizational psychologist quoted by Vox said of the Myers-Briggs Type Indicator test, "The characteristics measured by the test have almost no predictive power on how happy you'll be in a situation, how you'll perform at your job, or how happy you'll be in your marriage."
So, it is perhaps best practice not to base one's opinions solely on the results of personality type tests, but to just have fun with them.