From pirate to the villainous wizard, Johnny Depp takes his fashion off of the set too with his outlandish style. However, what cologne does the Pirates of the Caribbean actor wear?
Johnny Depp wears the cologne Sauvage by Dior. Depp has been the face of the cologne since 2015 when Dior brought him on as a brand ambassador. Dior kept Depp on as the face of Sauvage cologne even after he was charged with assaulting his ex-wife.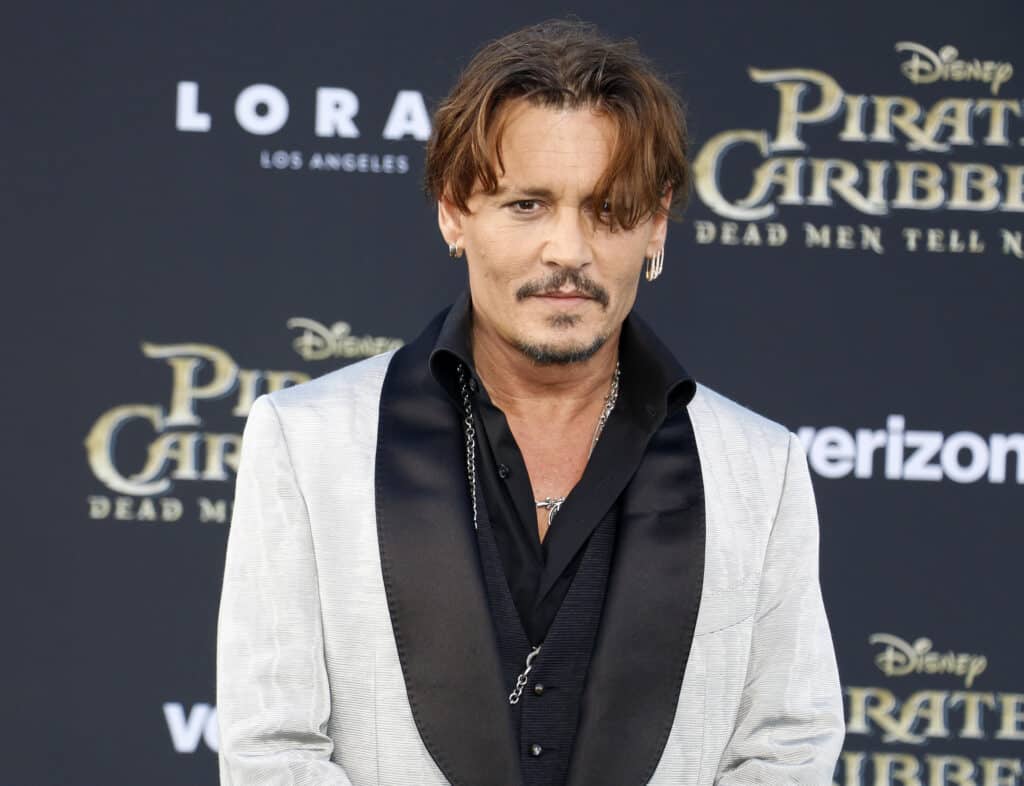 You can learn more below about Sauvage by Dior cologne and why Dior didn't drop Johnny Depp after his trial.
Sauvage by Dior
In 2015 Dior made a huge announcement, they were going to be releasing a new fragrance. This was something they hadn't done in over ten years and fragrance fans were excited.
The cologne's name was a take on the 1966 fragrance from the high fashion label called Eau Sauvage. The two are not in any way part of the same collection by Dior but they did a new take on an old fragrance.
As for the name of the cologne, 'sauvage' is a French word that translated to English can mean wild or savage. Now it is starting to make sense why Dior chose Johnny Depp to be the face of their cologne. Depp has been known as a wild character.
When Dior announced that they had made Depp the face of the new fragrance, GQ was quick to say "The man is the earliest iteration of the dandy wild man. He walks through life like some impossible hybrid of luxury and the underground. He's a posh pirate, setting up rendezvous with his Los Angeles milieu."
A perfect description of what Johnny Dep embodies as a man representing a cologne that could mean wild or savage depending on your take. As Dior describes "Sauvage is inspired by wild, open spaces; blue sky that covers rocky landscapes, hot under the desert sun."
The nose behind the Sauvage cologne is Francois Demachy. Demachy is Dior's in-house perfumer. He was trained to be a perfumer at the school of perfumery called Charabot in Grasse for five years. Then he began working for Chanel. In 2006 he became the Director of Development at LVMH cosmetics and perfumes division and the in-house nose at Dior.
As for the notes in the Sauvage cologne, it features top notes of Calabrian bergamot and pepper. At its heart are the notes of Sichuan pepper, pink pepper, geranium, patchouli, elemi, and lavender. Finally, its base consists of cedar, labdanum, and ambroxan.
You can watch one of Dior's controversial advertisements featuring Johnny Depp for the Sauvage cologne. This commercial received backlash for its portrayal of Native Americans.
Dior Won't Drop Johnny Depp
Dior came under a lot of fire in late 2020 after Johnny Depp was charged on all 14 counts of assault against his ex-wife, Amber Heard. He was also ordered to pay The Sun newspaper £630,000 in legal fees after he tried to sue them for libel. The tabloid had called him a "wife-beater" after learning he had hit Heard.
Despite the charges that have now been laid against Depp, Dior did not drop him as their spokesperson for Sauvage. This was despite him being dropped by every other company and acting deal he had.
He was fired from the Pirates of the Caribbean franchise only four days after Amber Heard filed her case against him. While many other groups waited to see what a judge would find, sticking to the saying of innocent until proven guilty.
Once Johnny Depp was proven guilty, everyone else dropped him. That included the newest Harry Potter franchise, the Fantastic Beasts films. Well, that was everyone except for Dior.
While a lot of people were shocked that the designer label would not remove Depp from their ads, many people who work in the fashion industry said this was business as usual.
The Guardian reported that many in the fashion industry believed that Dior was going the route of thinking that any press is good press and that they were placing their bets on the Sauvage name being remembered. That is without the Johnny Depp association.
They seemed to be somewhat correct too. After the hearings ended and Dior refused to drop Depp, sales of Sauvage increased by 23% and it became the top-selling fragrance at multiple cologne and perfume retailers.