Liam Payne, pop sensation and former member of the UK boyband One Direction, is known for his suave demeanor and predominantly female fanbase — what scent does the "For You" singer prefer?
Liam Payne is the face of the HUGO NOW cologne, and he ostensibly wears the fragrance for which he is the brand ambassador. However, in the past, he also admitted to having a fondness for Chanel Bleu.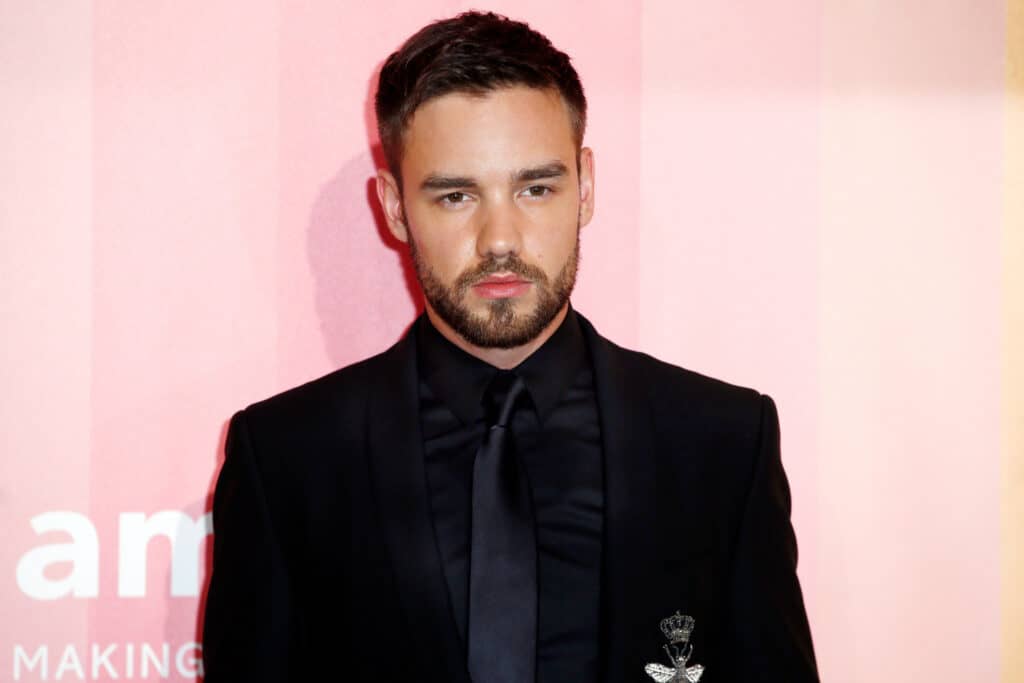 The former One Direction member is now branching out on his own terms, and being the face of the HUGO NOW cologne is just one aspect of his brand-new media persona. Liam Payne is known for his suave and chic personality as he keeps up on all the latest trends.
The Face of HUGO BOSS Parfums
The Cut reported in January 2020 that Liam Payne would be the new face for HUGO Parfums and the face of the limited edition HUGO NOW fragrance. The limited-edition HUGO NOW fragrance apparently smells crisp, clean, and watery, as the official HUGO BOSS website describes it as "a fresh scent designed to spark your sense of purpose."
The limited-edition fragrance was obviously only available for a limited time, so the website no longer carries the HUGO NOW fragrance; however, it is available through resellers if you are truly committed to smelling just like Liam Payne.
Liam Payne, pictured above in a promotional Instagram post for HUGO NOW, thanking them for choosing him as the face of their fragrance line. He's the brand's global ambassador.
In an interview with BYRDIE, Liam Payne spoke about what being HUGO BOSS's brand ambassador meant for him personally, saying, "The message with the 'My Time is Now' [campaign] more than anything, is just that thing of living in the moment and living in the present. It's that moment when you feel really happy and proud of where you are at."
Other Miscellaneous Scents and Fragrances
However, when he talks about his favorite scents, Liam Payne is particularly fond of an unconventional fragrance — the smell of Disneyland.
Apparently, his family used to take trips to Disneyland during the Christmas holidays, and ever since then, Liam Payne has loved the smell of Disneyland, saying, "Sometimes you'll be walking down the street somewhere and you just kind of catch that smell and it always takes me back to Christmas as a child, which is quite interesting. There's a Disneyland smell…if only we could bottle that!"
There are some other fragrances that Liam Payne enjoys if you're unable to get your hands on the limited edition HUGO NOW cologne.
For example, Liam Payne discussed his ten essential items in a YouTube video with GQ in 2018, saying that he couldn't live without his essential items, including a Bluetooth speaker and his favorite cologne, Chanel.
Yes, that's right. In addition to being the face for the HUGO BOSS cologne, Liam Payne also enjoys another cologne brand — Chanel.
Liam Payne also wears the cologne called Platinum Égoïste, which is an eau de toilette spray that Chanel offers in its fragrance range. It retails for around $100 and apparently combines the aromatics of lavender and rosemary with deeper notes of sage and geranium, resulting in a pure base with a lasting amber note.
In the past, while Liam Payne was still a member of the band One Direction, he reportedly enjoyed another offering from Chanel: Chanel Bleu.
In an interview with Bustle, Liam Payne detailed not only his personal favorite scents but what each member of One Direction smelled like at the time; for example, Harry Styles smelled like fresh linen, while Louis Tomlinson smelled like french fries.
As for Liam Payne himself, he described his personal scent as his favorite cologne at the time, Chanel Bleu, saying that although he had a collection of fragrances, "Chanel Bleu is what I smell like today."
In a Teen Vogue interview, Liam Payne shared some of his other favorite scents besides cologne and Disneyland, sharing that he also loves the smell of old houses. Liam Payne divulged, "I just moved into a house, and it's really old. You know when you can smell that the house has a history? That smell. That smell is quite nice."