Jennifer Hudson, a popular US singer that has topped charts, appeared in star movie roles, and released her own music throughout her career, is no doubt famous in countries all over the world. She even has a star on the Hollywood Walk of Fame. However, what did she do before to shine in the limelight?
Jennifer Hudson has always been in entertainment, even from a young age. She even signed a five-year record deal when she was 21 years old but left it after succeeding on American Idol.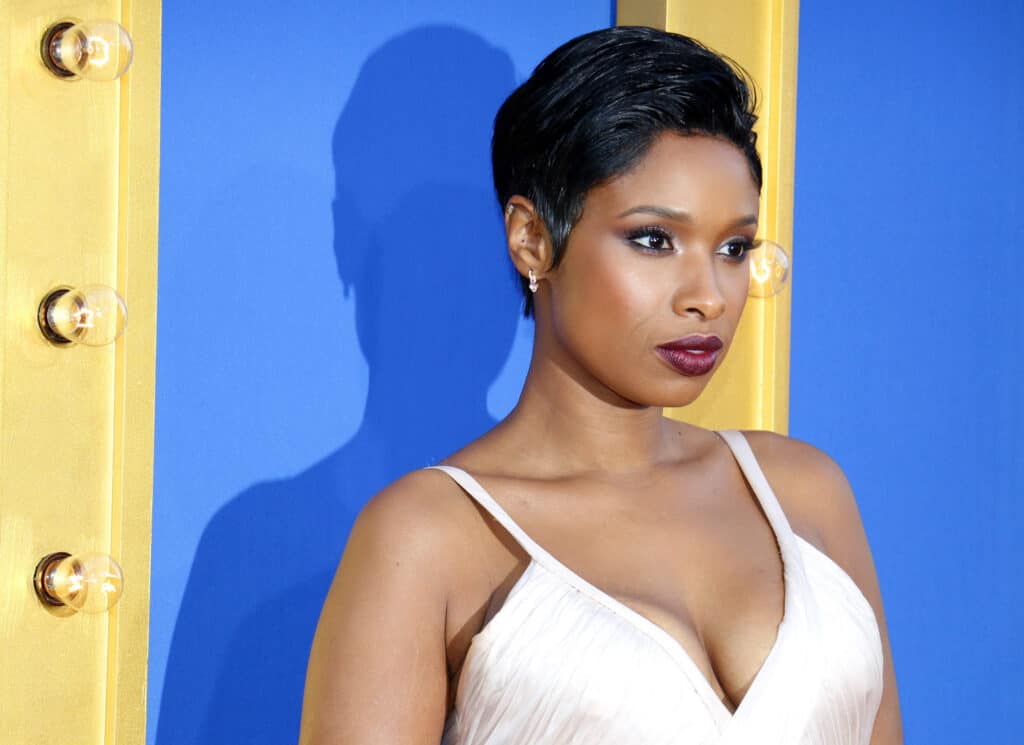 Jennifer's story is a classic tale of working hard towards a dream and making it come true. An inspiring tale for us all, so let's dive into her early life to see how she got her start and how she got to where she is today.
Jennifer Hudson: The Early Years
Jennifer was born in Chicago, Illinois, back on September 12th, 1981, with her parents Darnell and Samuel. She was raised as a Baptist and attended Dunbar Vocational High School. Even from a young age, it was clear Jennifer had a passion for music, specifically singing.
She has been quoted as loving classic female singing idols throughout her lifetime, which include the likes of Whitney Houston, Patti LaBelle, Aretha Franklin, and Mariah Carey. With such strong idols, it's easy to see where Jennifer gets her style from.
At seven years old, Jennifer was a part of her local church choir and got involved with some community theater projects before enrolling at Langston University. She eventually quit, returning home after feeling homesick.
Hudson continued to sing in her free time and landed herself a job singing on the Disney Cruise Lines, on the Disney Wonder vessel. Her role was as one of the muses in the Hercules production. She eventually signed a five-year record contract with Righteous Records in 2002, a Chicago-based record studio.
Getting Her Big Break
Around 2004, television saw the rise of US and UK talent shows, namely PopStars and American Idol. Hudson jumped at her chance to shine, signing herself up for additions to the American Idol show, hosted in Atlanta. Here's a clip of her first audition.
JHud definitely left her mark. She reached the top 10 in the entire competition, soaring through every round. She had the most votes in the Top 9 but was voted out of the Top 7. At the time, the three contestants to lose, Jennifer included, were African American, which raised some controversy.
However, even though JHud finished in 7th place, there was no stopping her now. In 2009, MTV voted her the sixth greatest contest to ever appear on the show, stating that her exit was 'the most shocking of all time,' and again in 2010, the Los Angeles Times voted her to be the 3rd greatest Idol contestant ever.
From American Idol, Jennifer went on to appear in the Dreamgirls movie, alongside Eddie Murphy and Beyonce Knowles, and featured on her first record, duetting with Meatloaf on the 'Bat Out of Hell III: The Monster Is Loose" album.
In 2008, she released her own album, titled Jennifer Hudson, followed by I Remember Me in 2011, and JHUD in 2014. Perhaps the most popular commercial song she released was Spotlight on her debut album. It reached top-30 spots in US and European charts and was nominated for two Grammy awards.
Damn. When you consider that the American Idol winner from the same Season 3 as JHUD was on was Fantasia Barrino, who I hadn't even heard of before writing this piece, Jennifer has certainly done well for herself. Then again, I'm pretty uncultured when it comes to such things.
Either way, good on you, Jennifer.
Leading the Next Generation
During the 2010s decade, Jennifer found herself going back to her roots when she appeared as a judge on The Voice talent show series, both the UK (seasons 6 through 8) and the US editions (seasons 13 and 15).
It must have felt very strange returning to a talent show setting, knowing full well that this is where she got her start., but also inspiring knowing that she had the opportunity to help guide talent through to success on a similar path to hers.
Jennifer was very successful on the show, winning her first appearance on the UK show (season 6) with her singer Mo Adeniran, which also made her the first female judge/coach to ever win the show.
With a music, television, and movie career under her belt, we're sure this isn't the last we've seen on JHud so far, and it's very exciting to see what she's going to be working on next.