The world of reality TV is an ever-fascinating one. You can be inundated with information about whomever the subject of the show is, no matter if they are an average person going about their day-to-day lives or celebrities like the Kardashians, but still wonder things like "I wonder what their favorite drink at Starbucks is?"
The Kardashians Starbucks drink of choice could be a soy chai latte, a venti chai latte, or a hot matcha latte, amongst others, depending on which family member is making the order.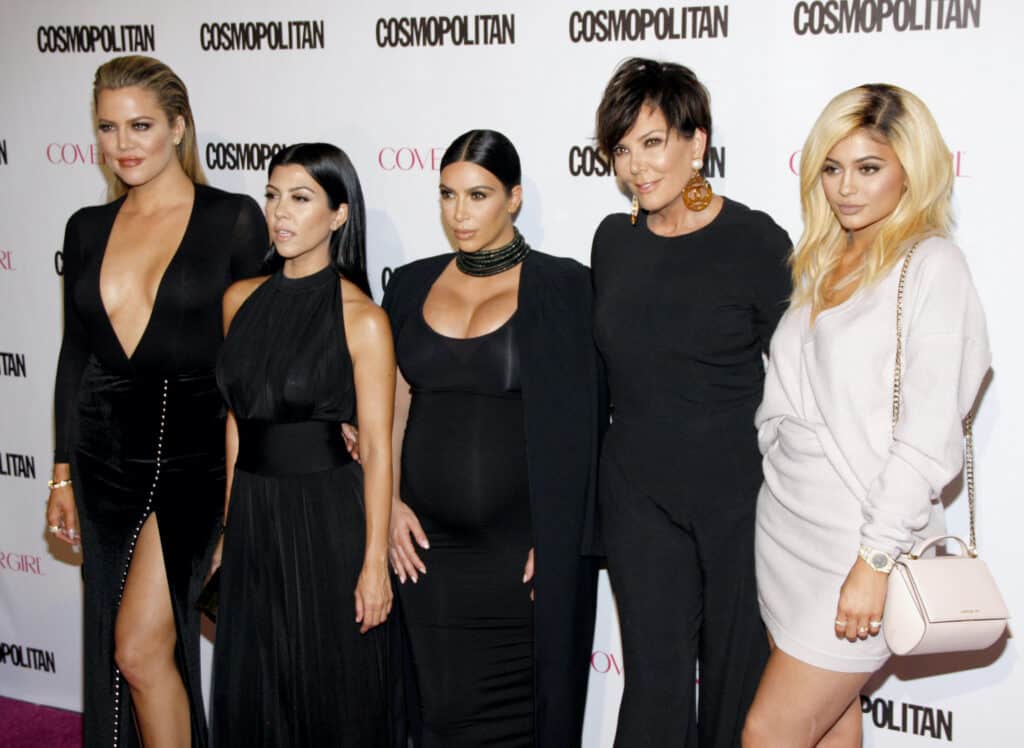 Like anyone else's family or circle of friends, the Kardashian's all have their own particular tastes and peculiarly specific requirements out of their Starbucks orders. It's a collection of orders as colorful and interesting as the family themselves.
Kim's Soy Chai Latte
Speaking of peculiar or specific requirements, let's start off with Kim's choice of Starbucks beverage. During an interaction with her fans answering questions on Twitter, one she got asked was what her go-to Starbucks drink was.
She clearly knows exactly what she wants, whether that's in life or just in a Starbucks order, as she went into great detail about the ins and outs. She specifies that it absolutely has to be the smallest size of soy chai latte or white chocolate mocha with whipped cream.
In the post, she explains that it simply isn't right if it's not the smallest size and that the taste isn't the same.
Although it might sound a little odd to go for the smallest available size (called a tall) for the purpose of it tasting better, it does seem to be a common enough trend. A couple of articles have speculated on the requirement, noting that despite how strange it is many Twitter users actually agreed with the choice.
The trend of having incredibly exact demands out of the popular coffee house chain continues as we get to Kim's sister, Khloé.
Khloé's Venti
Sitting down with her sister Kylie to go over some commonly asked questions, Khloé eventually came to the same must-know question as Kim. She reveals that she's a fan of the Venti but oddly doesn't provide any exact information on the type of Venti that she orders.
Also like Kim, however, she had laser-focused attention on how her order should be made, rather than the basics of what exactly it was. Apparently, when Khloé orders her Venti of choice, it's an absolute deal-breaker that it contains seven pumps and no water.
Even the most hardened of Starbucks veterans with the sweetest of sweet tooths might have a bit of trouble handling a concoction like that. Khloé apparently has no trouble with it, however, simply describing the chai syrup bomb in her cup as being a "little extra fabulousness."
So, if the next time you're at Starbucks and you need that little extra boost in your Venti, consider opting for the Kardashian's seven pump spin on the Venti. Just be careful not to overdose on the sweetness.
Kourtney's Hot Matcha Latte
Even though Kourtney hasn't been a coffee drinker for some time now, that doesn't mean that Starbucks doesn't have something to offer her.
Kourtney's choice is a health-orientated order that's a great pick for any of you out there that are either trying to avoid caffeine or are just looking to bolster your diet with some of that green tea magic.
It's not a new concept by any stretch of the imagination, but the health benefits that green tea offers are becoming more and more well-known to those both in and outside of the tea-drinking world.
The matcha tea that Kourtney orders is a type of that green tea, offering a number of health benefits. Her preferred vehicle of choice for the matcha-based Starbucks order is a hot matcha latte, complete with some almond coconut milk.
Kylie's Caramel Frappuccino
Looks like she's got the same sweet tooth as her sister Khloé! Although she hasn't dived into as much detail as her other family members about her preferred drink, she did reveal on Twitter that she was a big fan of the Caramel Frappuccino.
That's not to say she doesn't experiment with her orders, however. She's been spotted with other drinks before, like a Passion Tea Lemonade.