Grammy award-winning singer, songwriter, and actress, Ariana Grande has become one of the most iconic personalities in showbiz. The 'Thank U Next' star, who was named the Billboard 'Woman of the Year' in 2018, commands one of the biggest fanbases in the industry, many of whom are eager to learn everything possible about the woman behind the music – namely, what she eats for breakfast!
For her morning meal, Ariana Grande usually opts for a smoothie or a bowl of nourishing oatmeal with a handful of almonds. Generally speaking, the star's low-protein vegan diet and healthy lifestyle have become the stuff of legend among Grande fans and plant-based enthusiasts alike.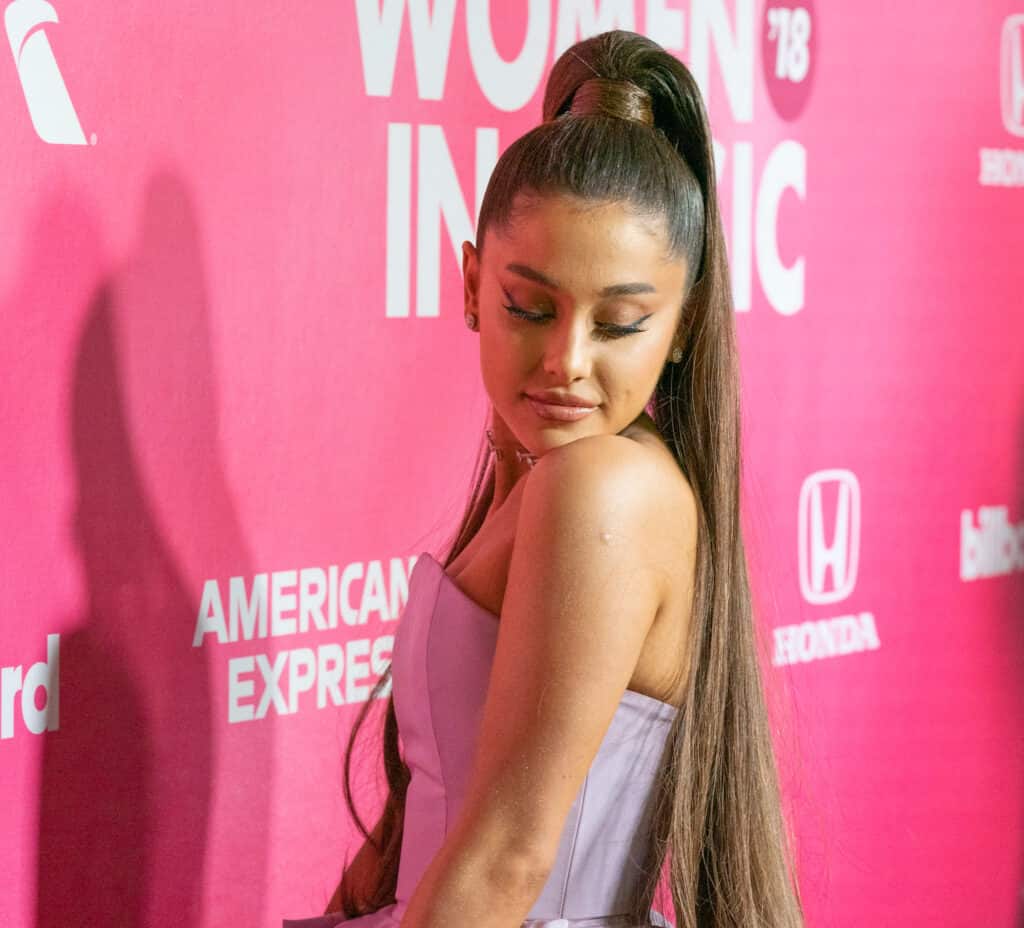 Grande's high-profile diet was once described by her celebrity trainer as "almost like a macrobiotic Japanese diet" which revolves around whole foods like blueberries, carrots, potatoes, acorn squash, sweet potatoes, dragon fruit, broccoli, strawberries, edamame, bananas, and açai bowls. But, Grande's love for food and healthy eating goes deeper than merely creating a simple diet.
Ariana Grande's Plant-Based Diet
The story goes that, although she didn't eat a lot of meat prior to her decision to go vegan, it was her undying love of animals that eventually made her cut out meat and dairy altogether in 2014.
In an interview, Grande said: "I love animals more than I love most people, not kidding. But I am a firm believer in eating a full plant-based, whole food diet that can expand your life length and make you an all-around happier person".
There is also the suggestion that Grande's meat-and-dairy-heavy upbringing had something to do with her commitment to veganism. Talking about her diet growing up, she also said: "I was raised on meat and cheese, so I've had enough for anyone's normal life span".
In terms of the macrobiotic diet itself, alongside Grande's favourite wholefoods, the star also has an affinity for daikon, lotus, and adzuki beans, which add that Japanese sense of flair that is ultimately a staple part of any macrobiotic diet.
It's said that after the Florida-born star stopped eating meat and dairy, she is believed to have noticed a big improvement in her health and said the change made her work life easier to manage. This improvement is typically observed when an individual eliminates all processed animal products from their diets.
Interestingly, following her Nickelodeon stardom, rumours began to circulate that Grande was actually suffering from an eating disorder. However, the star as quick to correct these claims, saying: "The reason why I lost as much weight as I did is because I used to live on junk food. Like around the clock.
"So I drastically changed my eating habits, started exercising daily, and I'm all-around a healthier me. I'm eating as much as I was before, just the content has changed."
Ultimately, it appears that Grande's vegan turn has helped her enjoy more of a healthy, happy lifestyle. But, the celeb's healthy way of life isn't just down to veganism, she also puts a lot of time into exercise and hiking.
Workout Routine
Although big on keeping fit, in the past, Grande has stated that she's not big on the gym. Instead, she likes to dance, go hiking in the Hollywood hills, and chase her puppy around in her garden!
Yet, of course, Grande does have a formal workout routine that she follows religiously. The whole schedule is comprised of reverse lunges, walking lunges, skater lunges, pike planks, the glute bridge, and the superman – and, she also gets in 12,000-14,000 steps a day, so it's a little bit more arduous that playing with the puppy after all.
And, for Grande, her workout sessions also double up as a time to focus her creative thought processes. During one session on the treadmill, Grande once said she even came up with the idea for the 'Side to Side' music video.
A Healthy Lifestyle
In addition to her diet and workout routine, Grande also meditates regularly in order to combat the stresses of her non-stop career. Mediation may also help the star overcome the post-traumatic stress she said she frequently suffered from following the terrorist attack at her concert in Manchester, UK.
In terms of diet supplements, Grande is believed to be a big fan of products like coconut water, protein powder, and cayenne.
Ultimately, it comes as no surprise that Grande has put such an emphasis on her diet, health, personal fitness, and lifestyle, as the rigours of being a professional artist must certainly be a constant challenge.