If you are a fan of coffee, that magic black bean, then it's quite possible that you'll also be a fan of one of its most famous providers, Starbucks. You wouldn't be the only one, either, even celebrities like Ariana Grande enjoy the coffee they provide.
When not ordering her custom Cloud Macchiatos, Ariana Grande's drink of choice at Starbucks is the Venti Vanilla Bean Frappuccino, without cream. She takes it without cream due to her vegan lifestyle.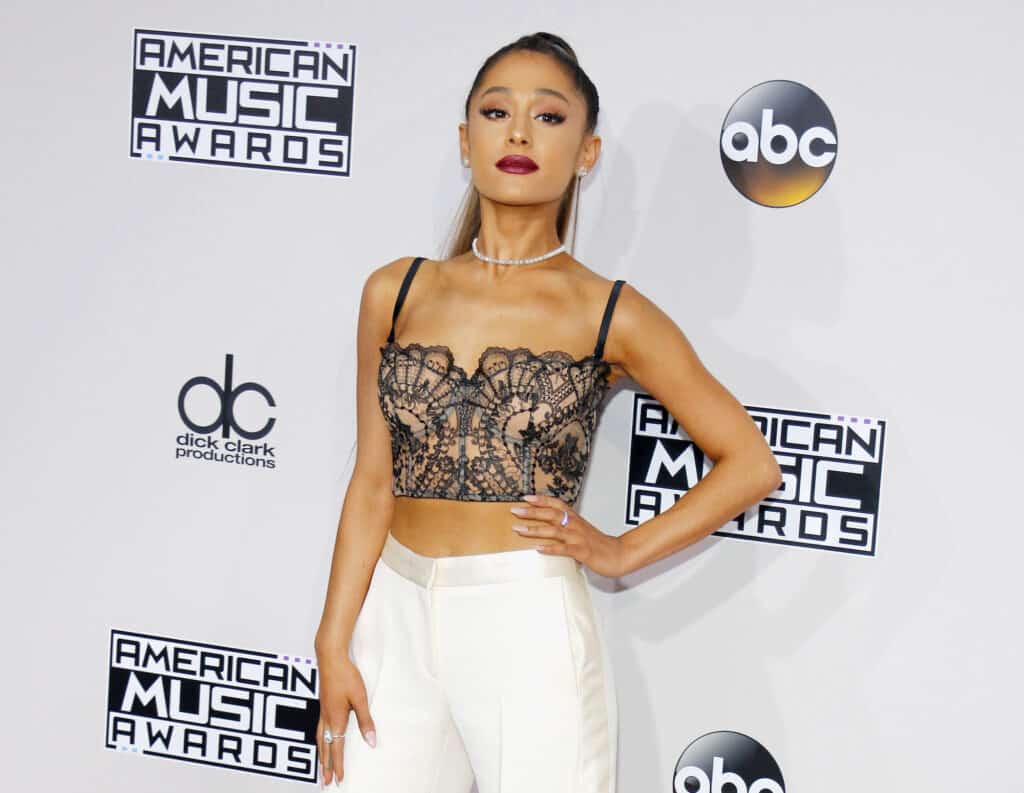 Starbucks is one of the premium outlets for quality coffee, so it should be no surprise that people from all walks of life love their products and the high standard of service that they offer, even the most prolific of celebrities.
For a celebrity like Grande, she enjoys all those things enough to work together with them on her own special drink, the Cloud Macchiato.
Ariana Grande's Old Faithful
Grande's first love was a Venti Vanilla Bean Frappuccino. For the Starbucks uninitiated, despite possibly imagining that she has a propensity for the Grande size of coffee, she prefers the Venti.
Even though that seems to be her preferred order size, she still enjoys getting any opportunity she can to put the "Grande" pun into play, such as on the episode of Carpool Karaoke with James Corden.
She seemed to relish the chance to use that one, and I suppose it would be hard to really blame her.
As to her preferred order, the venti is one of the largest sizes of drink that Starbucks provides, right above the Grande. In the case of the Vanilla Bean Frappuccino, that's 24 ounces of blended coffee or crème, 24 ounces of sweet, milkshake-like goodness.
Although the preferred sizing for the drink might not be in keeping with her name, if you've ever had a Vanilla Bean Frappuccino, you'll know that the style and flavor of the drink are more than appropriate for the woman behind the "Sweet Like Candy" perfume.
A Long Relationship
Grande's relationship with the coffee chain wasn't a sudden development, either. It would seem that she had been a fan for quite some time, long before she was as famous as she is now.
Even years ago, before her engagement to the brand through her bespoke drink, the Cloud Macchiato, Grande was seemingly a huge proponent of the giant coffeehouse chain. The two had tweeted back and forth with each other, and she had posted multiple times on her social media posing with a Starbucks coffee of some sort.
An Unexpected Collaboration
Well, maybe not all that unexpected. It's not known exactly how long the collaboration between Grande and Starbucks had been planned, but it seems like the two had been planning something for quite some time.
Almost a year before the sweet and flavorful concoction born from their working together would ever reach the public, one of Grande's social media posts showing her posing with a drink also showcases her cloud tattoo on her finger.
If one were conspiratorially minded, they might think it related to the future name of her very own Starbucks drink, the Cloud Macchiato.
Just like her other choice Starbucks favorite, the Vanilla Bean Frappuccino, the Cloud Macchiato is another wonderland of overwhelmingly sugary sweet tastes and flavors, another of the singer's many telltale signs of a sweet-toothed mind.
Other Coffee Outlets
Perhaps owing to some disagreements with Starbucks over their decisions, or simply from her own personal choices, Grande has dipped her toes into the coffee provided by other coffeehouses. She's even gone as far as to share some of her preferences on her social media.
Clearly, it was a little more than just coffee at the heart of the issue, with Grande doing her best to spread some love to smaller businesses, definitely a line of thought in keeping with her character and her beliefs.
Other Celebrity Drinks
If you're planning a trip to Starbucks and want to mix things up a little bit, but aren't a fan of the sugary sweet style that Grande's tastes are offering you, then maybe you can have a look at a few other choice celebrity drinks.
Looking at the choices of some other celebrities for some inspiration, you'll be treated to a wonderfully varied array of drinks and flavors.
Even if you don't decide to go to Starbucks for your coffee, some of these could still be fun to give a try at home or at your local coffeehouse!