The 'Fly Me to the Moon' singer recorded almost 60 studio albums while he was alive. Many were smash hits over his sixty-year career and were considered to be a few different genres.
Frank Sinatra's genre is jazz, swing, traditional pop, and easy listening. Although today his music is very famous and considered oldies tracks, it was anything but that when it came out. It was actually quite revolutionary and he used recording styles that created tracks with a different sound.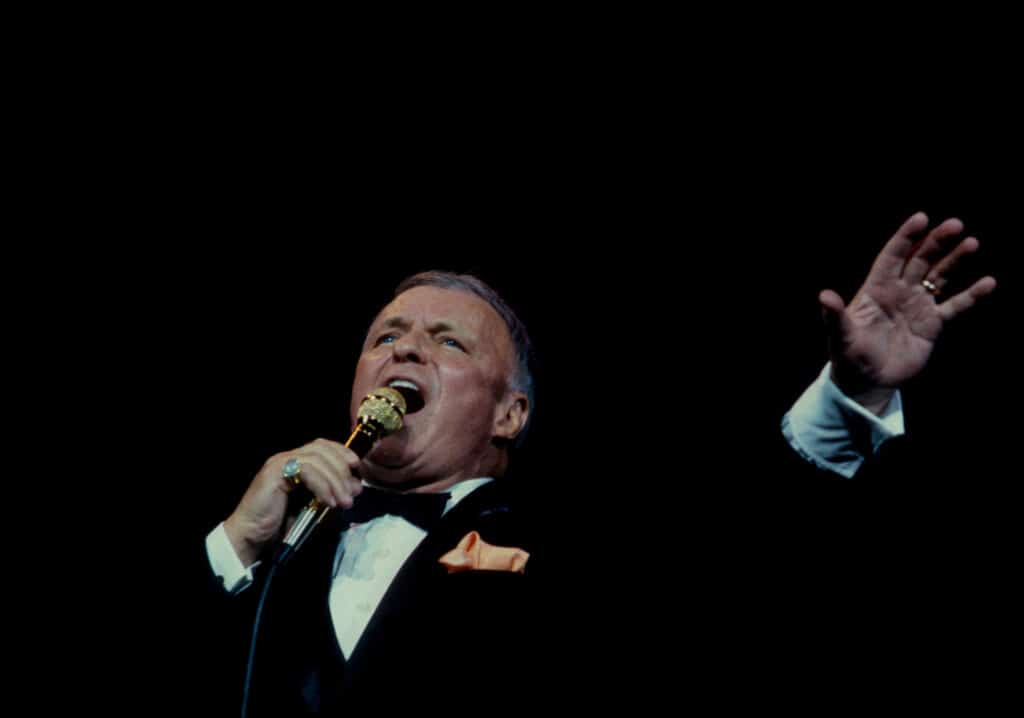 You can read more below about how Frank Sinatra changed the face of pop music and one of the different ways he recorded his music.
A Very Brief History of Pop Music
Before Sinatra came along, pop music was something different than what it is today. In order to understand Frank Sinatra's influence on the popular music genre, you first have to understand its history.
Pop music came into being all the way back in the 1890s and about twenty years before Sinatra was born. It came into being with the invention of a device known as the Gramophone or Phonograph, which could play discs of music out through a large trumpet inside of people's homes.
This device was the early version of what we call a record player today. When it gained popularity, so did the music that could be played on it.
While the initial genre of music for the phonograph was opera because it was what was popular in the 1800s, soon two other genres overtook it. The two genres were vaudeville and ragtime.
Vaudeville is the music genre that was popularly used in burlesque shows. Ragtime is a ragged and choppy style of music that laid the groundwork for future genres like jazz and blues.
It was during this time period that musicians in these genres were not concerned with standing out, instead, they tried to make as much music as they could to fit the tastes of their consumers.
Then with the boom of the roaring twenties and the groundwork for the popular music we know today laid, the beginning of modern pop music showed up. That was because radio broadcasting was invented.
Sinatra's Foresight With Radio
With the radio came the opportunity for music to be played to an even larger audience and in 1926 the term pop music was coined to describe music that had popular appeal. When Sinatra made it big, he saw the appeal in getting air time on the radio as it helped with his record sales so he made deals with stations.
This action put his music at the forefront of the pop genre.
He also saw the opportunity in taking old hits and rerecording them in his crooning style of singing. Because of his unique singing style, he brought something to pop music that wasn't there before: variety.
This variety as an appeal to the masses can be seen with his different way of recording his music too.
You can listen to Frank Sinatra's version of the Gershwin composed song 'I've Got a Crush On You' in the below video.
How Sinatra Recorded
Modern-day recording techniques are nowhere near close to how you see a song performed on-stage. The instrumental pieces are recorded separately from the singing and then everything is mixed together by an audio technician.
This is the way that songs were being recorded in Sinatra's day as well, but he wasn't down with the recording style. Instead, he opted to record everything all at once and in the same room.
In 1956, Frank Sinatra was the first artist to ever record at the famous Capitol Records building in downtown Los Angeles. This is the building that is a huge cylinder and known as the heart of L.A.
The first recording he did was of him conducting an orchestra for his album titled Frank Sinatra Conducts Tone Poem of Color. However, a month later Sinatra was back in the building recording his album Close to You.
For Close to You, he would stand with his microphone set up in the same room as the orchestra and sing along to their playing. It was so different from the way anyone was recording and it gave him that unique sound that made him so popular.
This, in part, had to do with the fact that Capitol Records had a new state of the art recording equipment. The use of magnetic tape recording allowed Sinatra to sing with the band without worrying about his vocals being overpowered.
The technique really helped to boost his sound on radios and make him even more of a pop sensation, if that was even possible.