Frank Sinatra is one of America's best-selling music artists of all time, having sold up to 150 million records during his active years. In the 1940s and 1950s, his songs and albums consistently became popular among fans all over the world. He was so famous that even when he appeared in films, it earned him Oscar awards.
Frank Sinatra's first recorded song was "All or Nothing at All," while his first vocal hit was "Polka Dots and Moonbeams," both released in 1940.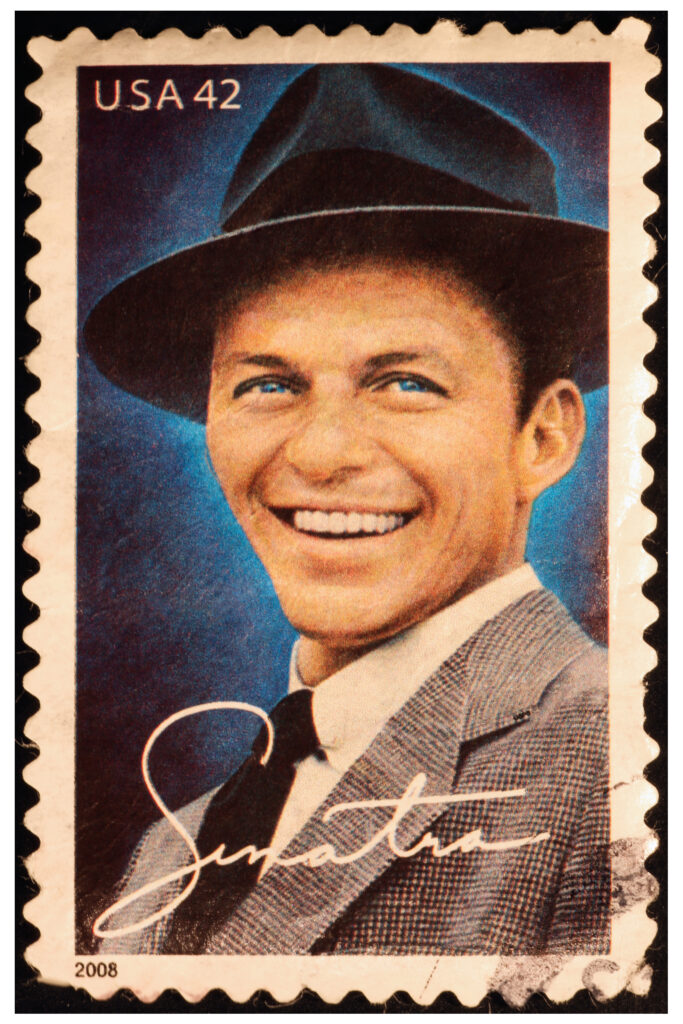 Here are other things you need to know about the singer-actor.
Who was Frank Sinatra?
Frank Sinatra was born Francis Albert Sinatra in Hoboken, New Jersey, United States, on December 12, 1915. His parents, Natalina Garaventa and Antonino Martino Sinatra, were Italian immigrants.
Frank was delivered with the help of forceps, resulting in scars on his left cheek, neck, and ear. It also affected his eardrum. He suffered from cystic acne due to the operation on his mastoid bone, which left a major scar on his neck.
An only child, Frank Sinatra was baptized and raised as a Roman Catholic. His mother worked as a midwife and earned $50 for each delivery. His father was a bantamweight boxer by the stage name Marty O'Brien.
After quitting boxing, Frank's father worked at a fire department for 24 years, climbing his way up to the captain level. Frank Sinatra spent most of his time at his parents' tavern in Hoboken, where he would be seen either singing a song or focusing on his studies.
Frank Sinatra attended David E. Rue Junior High School in 1928 and A.J. Demarest High School in 1931 but was later expelled for rowdiness. He also enrolled at Drake Business School but left after 11 months.
When did Frank Sinatra start singing?
Frank developed an interest in music at a young age. He listened to Gene Austin, Rudy Vallée, and adored Bing Crosby. On his 15th birthday, his uncle gifted him a ukulele, which he used to perform at family gatherings later on.
His mother convinced a local singing group called The 3 Flashes to allow him to join their group, and that was how he got his first break in 1935.
The young Frank Sinatra followed them around and soon learned they were auditioning for the Major Bowes Amateur Hour show. He begged the group to include him in the performance. He won the part, and they earned $12.50 each. They got 40,000 votes and took home the first prize.
Soon enough, Frank became the group's lead singer due to his naturally beautiful singing voice. Because of this, many girls became attracted to him, spurring jealousy from the other group members.
In 1938, he got the opportunity to work as a singing waiter at a roadhouse called the Rustic Cabin, where he earned $15 every week. He also performed with a group live during the Dance Parade Show. Frank always told his friends that he would become so big that no one would ever touch him.
After hearing him perform at the Dance Parade Show, musical Harry James signed a two-year contract of $75 with Frank Sinatra. Frank released his first commercial record, From the Bottom of My Heart, in 1939, only a year after his stint at the Rustic Cabin. 
On January 26, 1940, he made his first public appearance with the Tommy Dorsey band at the Coronado Theater in Rockford, Illinois.
Frank Sinatra recorded nearly 60 studio albums and 294 singles during his 54-year career, with his first vocal hit being "Polka Dots and Moonbeams," released in April 1940.
Who did Frank Sinatra Marry?
Being a "woman magnet," Frank had numerous relationships and marriages. He was married four times and had relationships with other women.
His first marriage was to singer and actress Nancy Barbato on February 4, 1939, whom he met in the summer of 1934. They held their wedding at the Our Lady of Sorrows Church.
The couple welcomed their first child, their elder daughter, Nancy Sinatra, on June 8, 1940. Four years later, on January 10, 1944, they welcomed their second child, son Frank Sinatra Jr.
While Frank was married to Nancy, he had an affair with fellow entertainer Marilyn Maxwell. When Nancy found out, she considered calling off their wedding and even had an abortion in 1946. However, Nancy and Frank got back together, and Nancy later gave birth to Tina Sinatra on June 20, 1948. 
On Valentine's Day, February 14, 1950, the couple announced their separation due to Frank's affairs with another actress, Ava Gardner. They legally filed a divorce on October 29, 1951.
The relationship between Frank Sinatra and Ava Gardner got serious and soon, they got married. The two stayed together for six years, spanning from 1951 to 1957.
After his separation from Ava, Frank married the actress Mia Farrow on July 19, 1966. She was only 21 when she married 50-year-old Frank Sinatra.
His last wife before his death was Barbara Sinatra, whom he married on July 11, 1976.
Frank Sinatra died on May 14, 1998, in Los Angeles due to a heart attack, after suffering from cardiac problems for a year.