Today, Addison Rae has it all: millions of followers, brand endorsement deals, a famous friend group, a budding career as an actress, adoring fans all over the world, and a social life most could only dream of. But once upon a time, she was a regular high school student.
Addison Rae attended Calvary Baptist Academy in Shreveport, Louisiana, where she played softball, did gymnastics and was part of the school's competitive cheerleading squad. The social media sensation had college plans, but the staggering rate at which her TikTok career was growing halted them.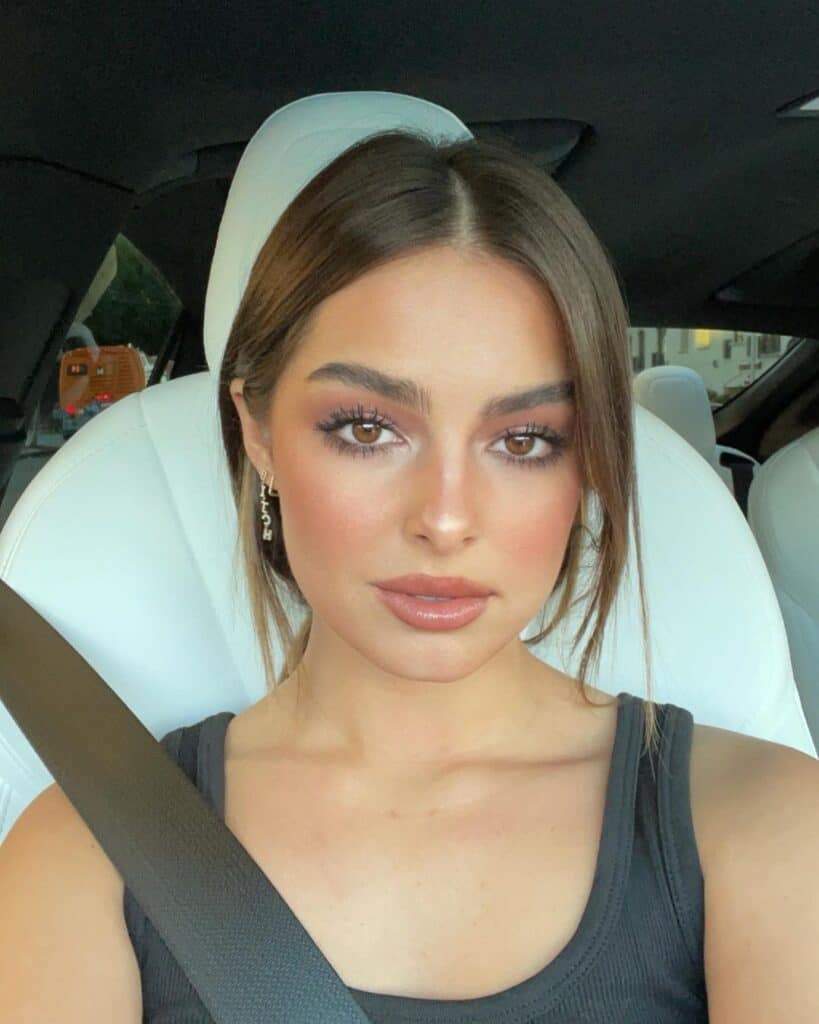 From the outside looking in, it would appear as though Addison Rae has led a charmed life. To learn more about the TikTok star's childhood, where she went to high school, and what her educational plans are for the future, be sure to keep reading because today's article will cover it all.
Addison Rae's Early Daes
On 6 October 2000, Monty Lopez and Sheri Easterling welcomed their daughter and first-born child to the world. The couple named her Addison Rae Easterling and went on to have two more children, Lucas and Enzo, Addison's little brothers.
Addison was born in Lafayette, Louisiana, and spent most of her childhood in Shreveport. Her parents split up numerous times throughout her childhood which saw her moving back and forth between Texas and Louisiana.
At the age of six, Addison entered the competitive dancing scene. Dancing aside, she has always had a sporty streak. Growing up, she would play softball, volleyball, baseball, and football for fun.
Her parents officially reconciled and remarried in 2017, and the pair are praised for supporting Addison's dreams. The family moved to Baton Rouge when Addison was attending college there and packed up once more to see her succeed in Los Angeles.
Addison's Time in High School
Addison attended Calvary Baptist Academy in Shreveport, Louisiana. Calvary Baptist Academy is a 600-student private co-educational school that sees its students from kindergarten up to the twelfth grade.
She describes her high school self as "too happy" and says that her classmates would often tell her that she smiles too much.
While a student at the school, Addison was heavily involved in sports and was a member of the gymnastics team, the softball team, and the cheerleading squad. She graduated from the school in 2019.
Since Addison's impressive rise to fame, many of her former friends have come forward to accuse the star of "dropping them" once she began raking in the views. Addison has firmly rebuked the claims and said "Once you graduate high school and move away to college, life changes 🙂 when i moved to college, no one from high school reached out to me.. when i moved to LA though, everyone started to.. weird."
While Addison is currently the most notable alumni of the school, that isn't to say that it hasn't churned out its fair share of famous faces. Greedy Williams, an NFL draft pick by the Cleveland Browns, graduated the same year as Addison. Photographer and actor Ransom Ashley is a CBA graduate, as are Sam Burns of the professional PGA Tour and Shea Patterson, the former Michigan Wolverines quarterback.
Why Addison Rae Dropped Out Of College
Before becoming, well, "Addison Rae", she had plans to study broadcast journalism at Louisiana State University in Baton Rouge. After graduating from Calvary Baptist Academy, Addison headed to LSU in the fall of 2019.
However, in July of 2019, just a few months before starting college Addison set up an account on TikTok and began posting videos. By the time she got to orientation week at LSU, fans were recognizing her from the platform and she dropped out shortly after.
While most people believe that Addison gave up her education for an app, Addison took the time to clear that up. As it turns out, Addison had always wanted to forge a career for herself in the entertainment industry — hence wanting to become a sports broadcaster — and moving to L.A. on the wild wind of her TikTok success was the logical choice.
When asked by J-14 if she had any plans to return to school, Addison said "I think eventually. If I have an interest in it I definitely will go back." She went on to say that should she ever go back to school, she would continue on the path she's on now by studying a subject relating to "writing, reporting, hosting, and stuff like that."