The beautiful Cameron Diaz has starred in many iconic roles over the years, from the 1998 classic There's Something About Mary to Charlie's Angels.
Cameron Diaz attended Long Beach Polytechnic High School in sunny Long Beach, California before becoming a mega-star actress. In fact, she and Snoop Dogg attended Long Beach Polytechnic at the same time in the late 1980s. Diaz graduated high school in 1990.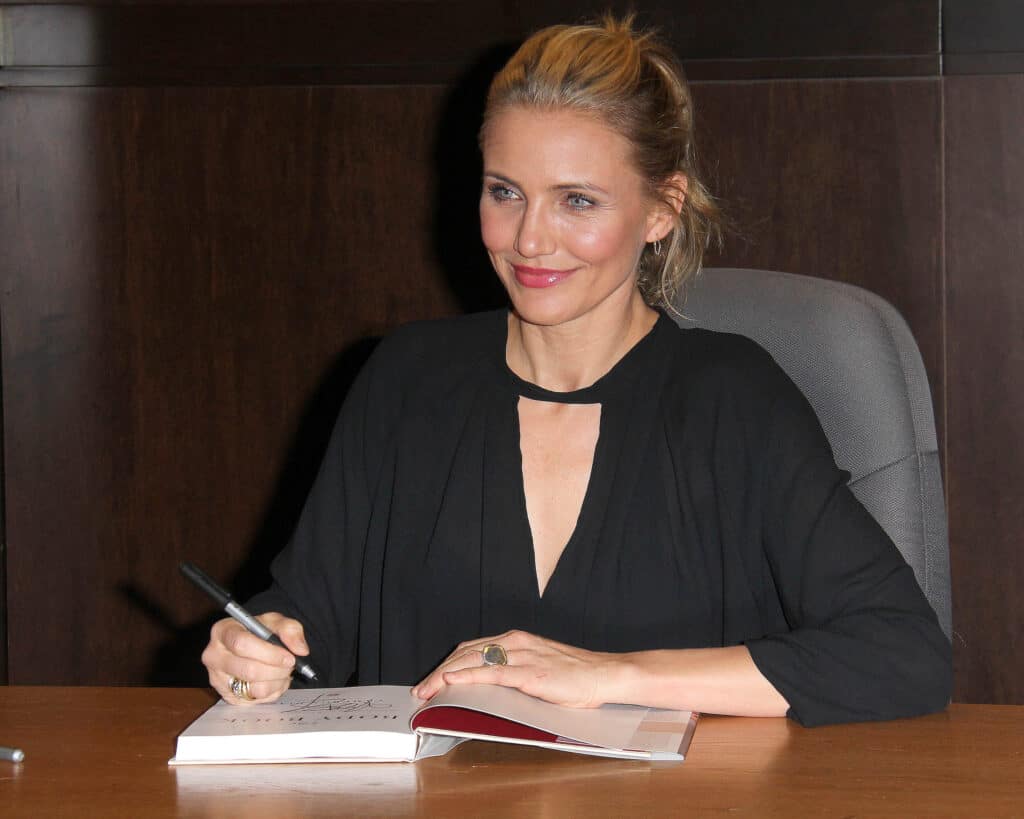 Though the two weren't the best of friends back in high school, both remember crossing paths at the school.
Brushing Shoulders With Snoop Diggity Dogg
Snoop was a year older than Cameron. Out of 3,500 students at Long Beach Polytechnic High School, Diaz is certain that she and Snoop had known each other at least peripherally.
They definitely weren't close, though they did share some overlapping friends.
Back then, Snoop Dogg was going by his legal name, Calvin Cordozar Broadus Jr.
She told George Lopez on his talk show Lopez Tonight, "I remember him, he was very tall and skinny. He wore lots of ponytails in his head, and I'm pretty sure I bought weed from him."
In turn, Snoop Dogg didn't disagree with Diaz's memory. While on the show himself two years later, he confided to Lopez that he may, in fact, have sold her some of what he called "white girl weed."
He also claimed that Cameron used to hang out with many of his friends on the school's cheerleading squad.
Family Matters
Cameron Diaz was born in San Diego, California, and came from a modest upbringing.
Her mother, Billie Diaz is of German (as well as Italian and Native American) descent and her father, Emilio Diaz, is a second-generation Cuban-American.
She's stated that her parents were "amazing," and her childhood happy, though they by no means lived in excess.
She said in an interview, "I come from a frugal upbringing so I'm not just going to throw my money away. I love to be close to my family and friends, so I spend money on plane tickets, having feasts, buying a tonne of groceries and cooking, or going out for an amazing meal, knowing I don't worry about how much the bill costs."
Sweet Sixteen
At the tender age of sixteen, Cameron Diaz signed a modeling contract with the acclaimed modeling agency, Elite Model Management.
She was still in high school when she landed the contract. It would soon launch her into her long and lucrative career as an actress.
Some of her first gigs as a model included campaigns for Calvin Klein and Levi's and a cover spread for Seventeen magazine.
She was, fittingly, just seventeen years old when chosen for the Seventeen magazine feature.
The Mask Comes Off
Diaz stayed with Elite Model Management into her early 20s.
At 21 years old, she auditioned for the role of Tina Carlyle in the blockbuster film The Mask. Her agent at Elite had suggested she go out for the part.
Even with no prior acting experience, Diaz landed the role in what was to be one of 1994's highest-grossing films.
At first, the part of Tina Carlyle was only meant to have a few lines in the entire movie.
That soon changed once Diaz was cast in the movie and began taking acting lessons in preparation for the job.
Early Retirement
Though extremely talented, the actress's yearning for the spotlight evaporated far quicker than the average star's.
She spent her last role-playing the character Miss Hannigan in the 2014 Annie remake.
It took several years for Diaz to make an official statement about her early retirement, however.
She didn't come clean to the public until 2018 when she offhandedly let it slip in an Entertainment Weekly reunion interview with her The Sweetest Thing co-stars.
Apparently, Cameron doesn't miss acting much, if at all.
She told InStyle, "I started [experiencing fame] when I was 22, so 25 years ago — that's a long time. The way I look at it is that I've given more than half of my life to the public. I feel it's OK for me to take time for myself now to reorganize and choose how I want to come [back] into the world. If I decide to."