Best known for her catchy and addictive pop music and one of the first singers to come to mind when you start singing B-A-N-A-N-A-S, but where did the iconic Gwen Stefani get her start in life, what were her early years like, and which high school did she go to?
Gwen Stefani attended the Loara High School, which is located in Anaheim, California. Gwen attended the high school between the years 1984 to 1987. Unbeknown to many, she released her first album as the singer for the band No Doubt, even all the way back then!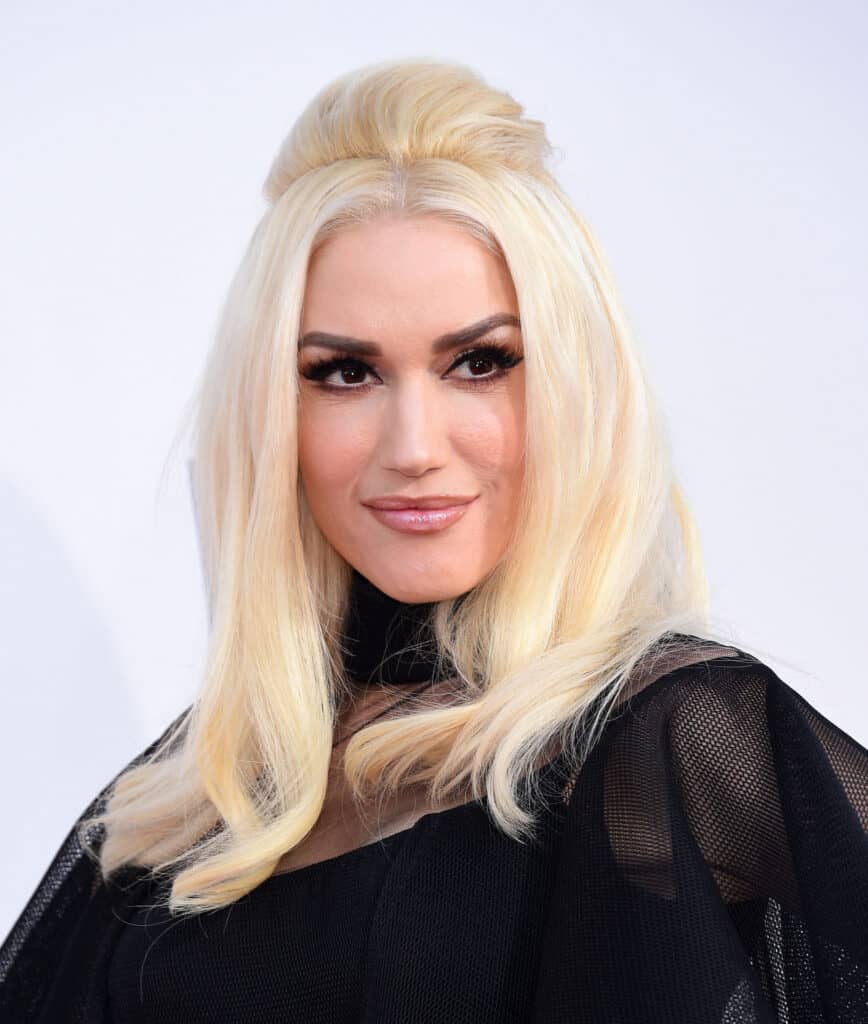 Want to know more about Gwen's early life, what school she went to, and how she got her start in her successful movie career? Read on to find out everything you need to know!
The Early Days of Gwen Stefani
Gwen was born in Fullerton, California, on the 3rd October 1969. She was actually born Gwen Renee Stefani, Gwen coming from the stewardess in the Airport novel, released back in 1968, and Renee, named after the Four Tops cover song, 'Walk Away Renee.'
It's common knowledge that Gwen's parents were always massive fans of music, in particular folk music, and was regularly listening to music from the likes of Bob Dylan and co. With such a love for music, including the fact her middle name was given to her after a song her parents enjoyed, could be seen as foreshadowing for Gwen's own music career.
Up until high school, Gwen lived a pretty normal life. She went to school, had friends, and worked in Dairy Queen part-time to earn some money. Here, you can see some of her high school yearbook photos and a quick warning, they're adorable.
In her penultimate year of high school, Gwen was introduced to 2 Tone music by her older brother Eric, and come 1986, was asked to come and join the ska band he was creating. Gwen agreed and the band, named No Doubt, did rather well.
It was signed up to Interscope Records personally by Jimmy Iovine, a record producer who actually set up the Beats by Dr. Dre technology and electronics sector, and they released their first album back in 1992.
However, the album itself didn't do too well since it was ska-music, reportedly couldn't compete with the grunge music movement at the time.
The Rise of No Doubt
Despite a rather unsuccessful album, the band continued to make music. Gwen, being the singer, decided she wasn't going to follow the status quo path at the time and become a grunge singer, but is quoted saying she would rather be a power and sex symbol in the same way Debbie Harry from Blondie was.
The albums were released, and singles from the albums released, some of which managed to make it into the Hot 100 Airplay. Gwen even left her second year of college to tour with the band, but when touring ended up continuing for over two years, it's safe to say she never went back.
Perhaps the band's most popular album was Tragic Kingdom, the album for which they toured, which was even nominated for a Grammy away, and sold over 16 million copies as of 2004.
Gwen Going Solo
It wasn't until the same year, 2004, that Gwen decided she was going to start making music herself. She released her first solo album, titled 'Love. Angel. Music. Baby.', the release of which was massively helped from her collaborations, including the likes of Linda Perry, Andre 3000, and New Order, among others.
The aim of the album was to bring what she used to listen to in high school but add a bit of a modern take to it, which is why the album features so many jazz, electro, and synth-wave styles.
Interestingly enough, whereas most artists will try and use their fame and reach to share their narratives or to push their albums as much as possible, Gwen didn't. She didn't try and be deep and meaningful with her music but instead wanted to return to the roots of pop by creating music that was 'fun as hell' to listen to.
If you've listened to her music yourself, you'll know that this is something she very much succeeded in doing. Her debut album, L.A.M.B, went multiple platinum across the US, the UK, Canada, and Australia, as did her following album, What You Waitin' For, which is a downright iconic track we hope we never forget.
Of course, Gwen went on to record tracks and albums such as The Sweet Escape, returned for some time to No Doubt to perform, and has been busy making music and appearing in places here and there, such as being a judge for the talent show The Voice.
Fingers crossed she returns to music soon and creates something we can all groove to!