Jarad Anthony Higgins was an American rapper, singer, and songwriter who was known professionally as Juice WRLD. Tragically, his life and career were cut short and his fans find solace in learning more about how he spent his short time on this earth.
Despite his battle with drugs that started early on in his childhood, Juice WRLD attended and graduated from Homewood-Flossmoor High School. In the late rap star's honor, a charitable foundation established by his mother, Live Free 999, aims to turn kids from drugs to music.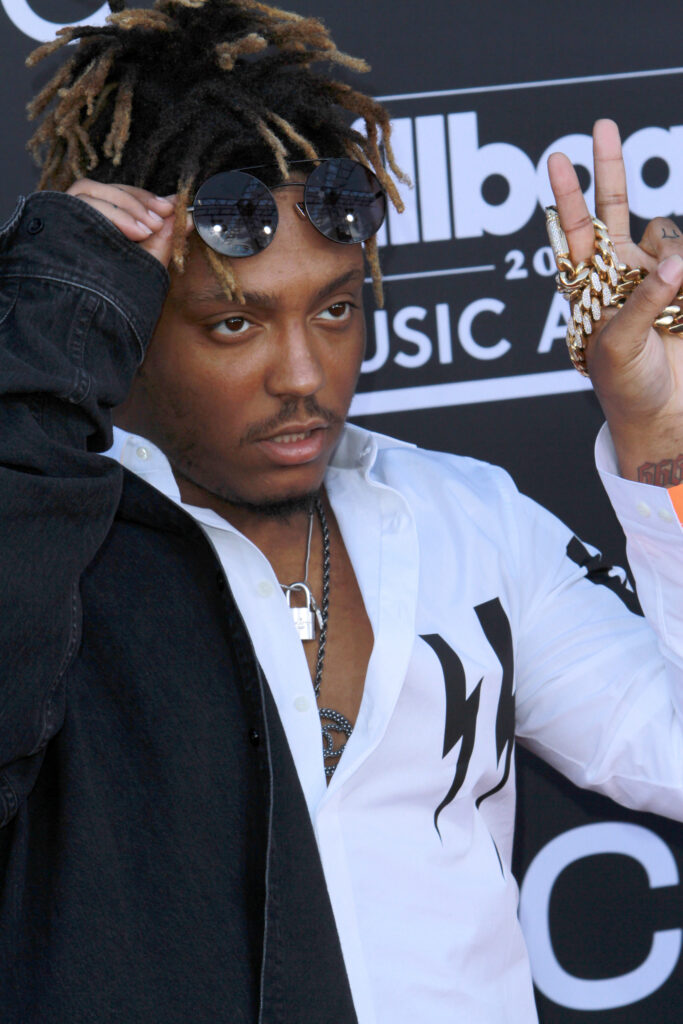 Juice WRLD's story is nothing short of a tragedy, but there was much more to the rapper than his longtime drug abuse. If you're looking for more insight on where Juice WRLD went to high school and what his childhood was like, you don't need to look any further than this article.
Juice WRLD's Early Life
On 2 December 1998, Carmela Wallace gave birth to a son whom she named Jarad Anthony Higgins. Juice WRLD was born in Chicago, Illinois, and spent most of his childhood living in Calumet Park, a village in Cook County, Illinois.
When he was just three years old, Juice WRLD's parents got divorced and his father left the family. Juice WRLD and his older brother were raised by their mother in a single-income household. It would later be revealed that Juice WRLD's unnamed father passed away on 3 June 2019, just two hours before his concert in Independence, Missouri.
He began playing piano at four years old, teaching himself through YouTube tutorials before his mother was able to start paying for lessons. Juice WRLD went on to learn how to play drums, guitar, and the trumpet.
Juice WRLD's mother was conservative and did not let him listen to hip hop music at all during his childhood, only rock and pop music. The troubled musician began smoking cigarettes and using drugs in his childhood, with 'Lean' — a mixture of codeine and soft drinks — being his drug of choice.
Juice WRLD's Time at School
Juice WRLD grew up in a very religious household and so his time at school started with his attendance at the Homewood Christian Academy, which is now called Deer Creek Christian School. While at this school, he immersed himself in music.
His eighth-grade homeroom teacher, Mrs. Alexander, said of his schoolboy self "Jarad's positivity and immense talent affected everyone who came into his presence. His spirit can very much be felt in the heartbeat of our school's mission and within the very walls and floors of the school building itself."
But even though he was a focused student, his battle with drugs was already well underway. In an interview with HOTSPOTATL, Juice WRLD admitted that the rap music he listened to behind his mother's back at such a young age led to him trying 'lean' for the first time in the sixth grade.
When it was time for Juice WRLD to move up to secondary school, he attended Homewood-Flossmoor High School. It was in his first year of being a high school student that he began taking his music seriously and in his sophomore year he began uploading his music to SoundCloud.
He graduated from Homewood-Flossmoor High School in 2017. That same year he released 'Lucid Dreams' and gained the attention of Southside, Waka Flocka Flame, G Herbo, and Lil Bibby — whose record label he subsequently signed with.
Juice WRLD's Impact on Education
Juice WRLD's long battle with drug addiction and his fragile mental health can be heard in his music. As such, the rapper's untimely death acts as a cautionary tale to young kids and teenagers. To honor her son and bring awareness to his story, Juice WRLD's mother, Carmela Wallace, started Live Free 999.
The organization aims to support young people who are struggling with addiction, anxiety, and depression, to prevent them from meeting the same fate as Juice WRLD. It also equips them with the tools to lead a more positive life.
Through the Live Free 999 Fund and Juice WRLD's record labels, Grade A and Interscope Geffen A&M, the late star's mother donated an entire set of band and orchestral instruments to the Deer Creek Christian School's music program.