The tragic passing of Juice WRLD shocked the world. He left behind a fiance, mother, grief-stricken friend group, thousands of heartbroken fans, and a mountain of unanswered questions. One of those questions is what were the rapper's last words?
Juice WRLD's last known words, spoken just nine days before his tragic overdose, were a message to his fans: "I love ya'll more than life itself." While we know that those weren't his very last words, they are the last words on record that act as a comfort to his fans.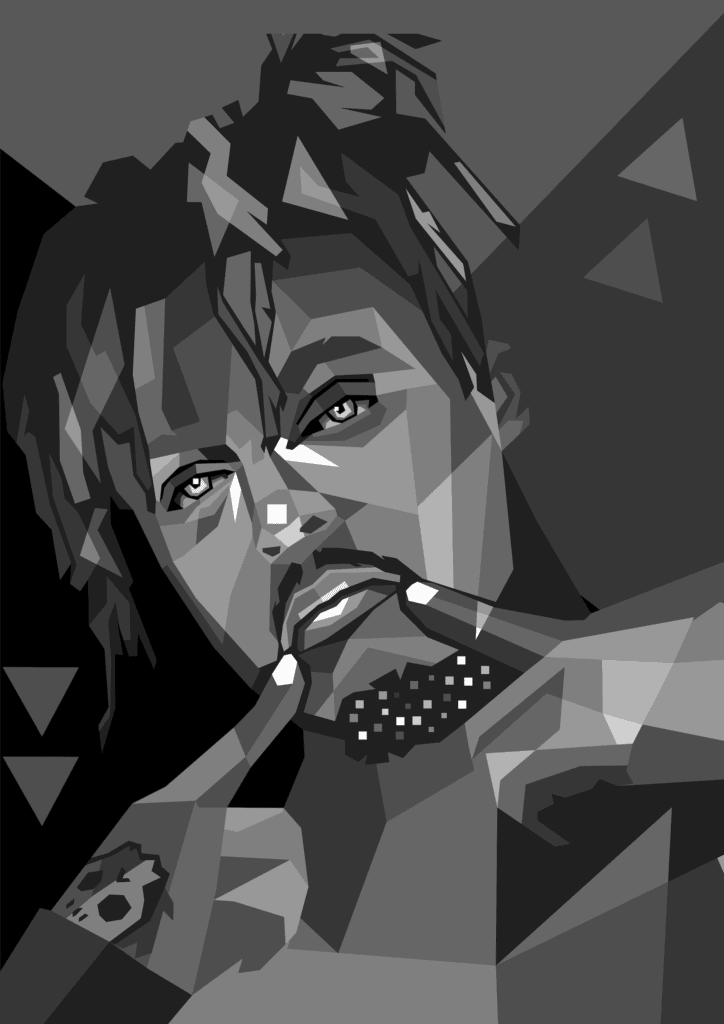 To find out more about the sad passing of this young rapper, keep reading.
Juice WRLD's Last Words
Juice WRLD's untimely passing was shrouded in mystery and controversy. Several conspiracy theories centering around his death emerged ranging from suspicions that he predicted his own death to allegations that he never boarded the plane in the first place.
It's thought that fans of the young rapper cling to these theories as they are in denial about his death. As much as his fans love him, Juice WRLD loved them right back. It's not clear what his actual last words were, as the paramedics on the scene report that he was incoherent just before his death, his last words to his fans were "I love ya'll more than life itself".
Many believe that the hip hop legend predicted his death and left 'clues' in his music. In the song 'Legends' he raps "What's the 27 Club? We ain't making it past twenty-one." The week before his death, he tweeted "This life is yours do tf you want do great things and change the world don't let no one tell you SH*T.. and you'll be bigger than "juice wrld" will ever be, and he's going down as a legend."
The third and final clue is a Tweet he made when he was first starting out that read "My goal is to get overly famous, shine for a couple years..then fake my death".
Juice WRLD's Death
On 8 December 2019, just a week after his 21st birthday, Juice WRLD's private Gulfstream jet was en route from Miami's Van Nuys Airport to Chicago's Midway International Airport. Law enforcement officers were waiting patiently for the plane to arrive in Chicago and planned to conduct a drug raid.
Once the plane landed, the officers began searching the plane. As it turns out, the plane was loaded up with 70 lbs of Marijuana, six bottles of prescription codeine cough syrup, three handguns, bullets, and a high-capacity ammunition magazine.
While the officers were searching the plane, his management team revealed that Juice WRLD took "several unknown pills" including numerous Percocet pills to prevent the officers from finding them. As a result of ingesting all of the pills, Juice WRLD began convulsing at around 03:00 am.
The officers on the scene gave the star two doses of Narcan, a drug used to counter the reactions in opioid overdoses, but by the time he arrived at the nearby Oak Lawn Advocate Christ Medical Centre for a "medical emergency", he was officially pronounced dead.
An autopsy was performed a little over a month later and initially, the cause of death could not be ascertained. After additional cardiac pathology, neuropathy, and toxicology tests were conducted, by the following Monday the official cause of Juice WRLD's death was divulged: an accidental overdose caused by oxycodone and codeine toxicity.
Juice WRLD's Funeral
On 13 December, Juice WRLD's friends and family members congregated at the Holy Temple Cathedral Church of God in Christ in his native Illinois. His funeral was an open casket one and his mother, grandmother, and siblings spoke about the rapper.
Amongst the mourners were Ski Mask the Slump God and Young Thug, while industry icon Drake Tweeted about the tragic passing along with Chance The Rapper and Camila Cabello. After the funeral, Juice WRLD was laid to rest in Homewood Memorial Gardens.
Juice WRLD's mother, Carmella Wallace, hopes that her son's death can save another's life by spreading awareness surrounding drug addiction. She says "Addiction knows no boundaries, and its impact goes beyond the person fighting it. We hope the conversations he started in his music and his legacy will help others with their battles, as that is what he wanted more than anything."
When speaking of her award-winning son's legacy, Carmella believes "that Jarad's legacy of love, joy, and emotional honesty will live on." To honor her son and help those in a similar situation, Carmella established The Live Free 999 Fund to support underserved youth in their struggles with anxiety, depression, and addiction.